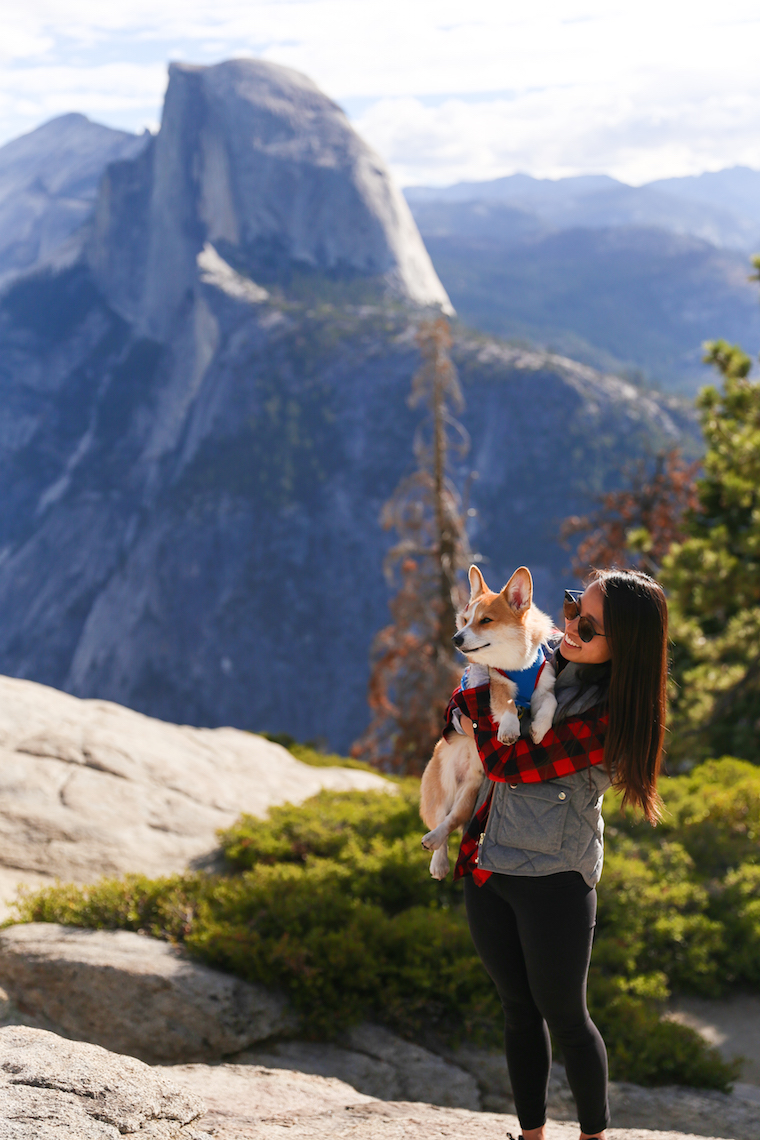 Traveling to Yosemite with a Dog
ma3ti, 2 weeks ago
0
2 min

read
20
How to travel to Yosemite with your pets! Plus, some very helpful tips including dog-friendly trails at the park!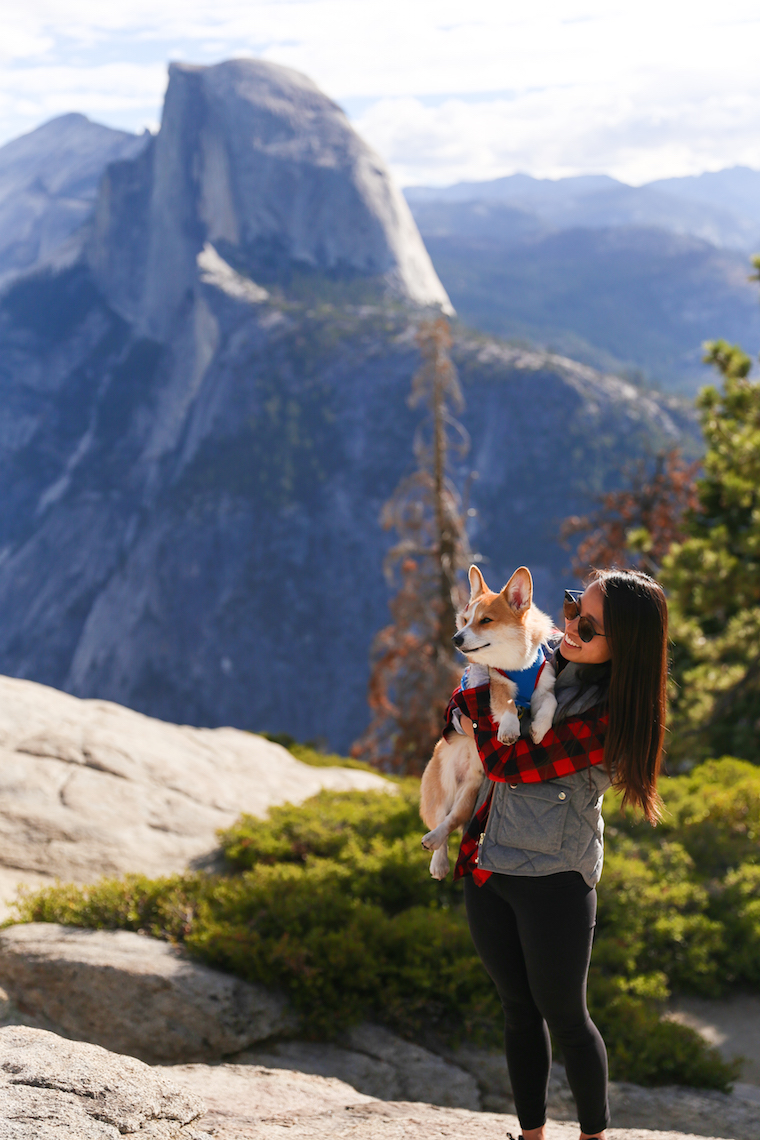 Yes, you can bring your dog to Yosemite! We brought Butters all the way from Los Angeles, and it was the most amazing experience. However, we weren't fully prepared for this trip so I hope some of our tips will be helpful for you guys!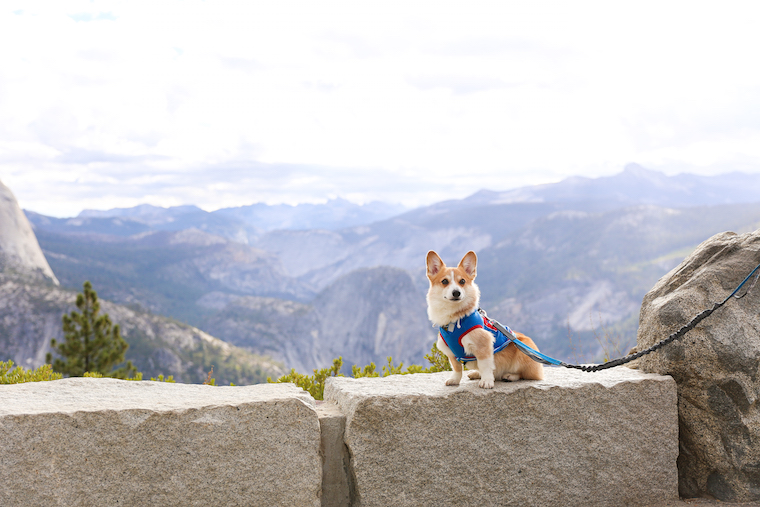 Be prepared to drive. A lot.
First and foremost, I should tell you that a lot of driving is involved.
We flew from LA to SF, then drove from SF to Yosemite, hitting the road at 3:45am.
It took about 3-4 hours to get to the entrance of the park, which isn't too bad. Except what we didn't know was that it took 1-2 hours just to get to Glacier Point!
So again, be prepared for a lot of driving, time and patience as you will run into some beautiful sights unexpectedly where you may want to pull over and take pictures.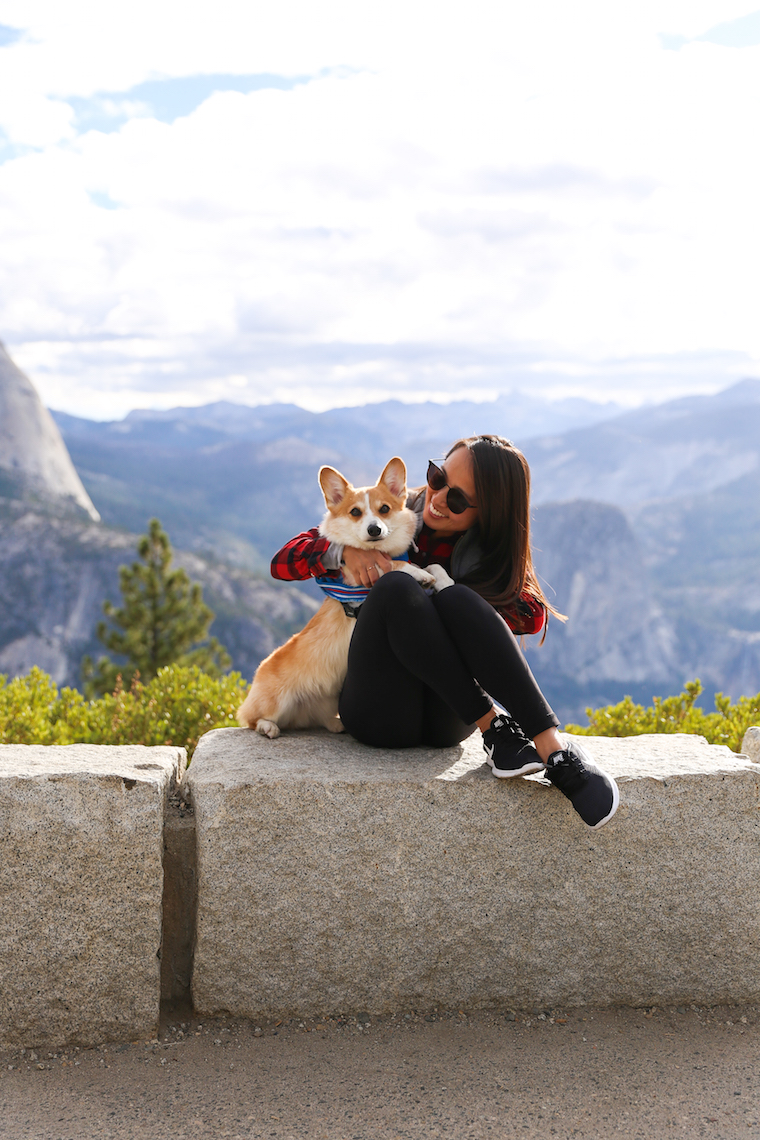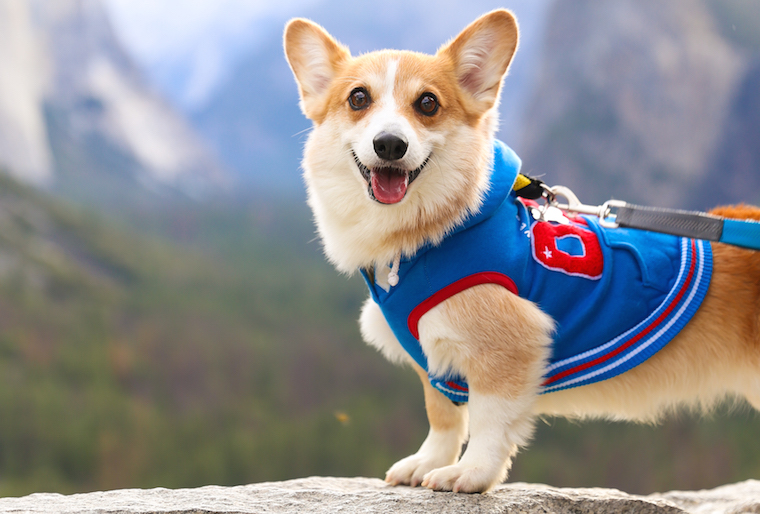 The early bird gets the worm.
Start your day early! We got to the park around 7-8am so parking was very easy and there weren't too many people around. But as we were leaving the park around 11-12 pm, it was so packed, it was impossible to get any pictures at certain places!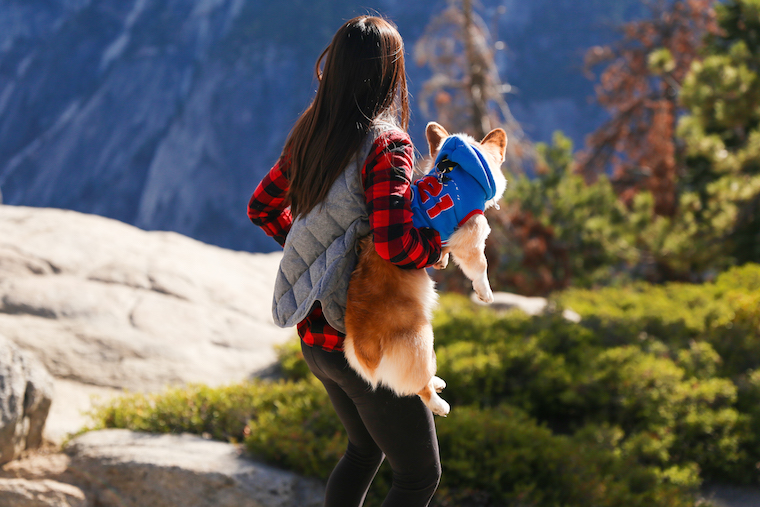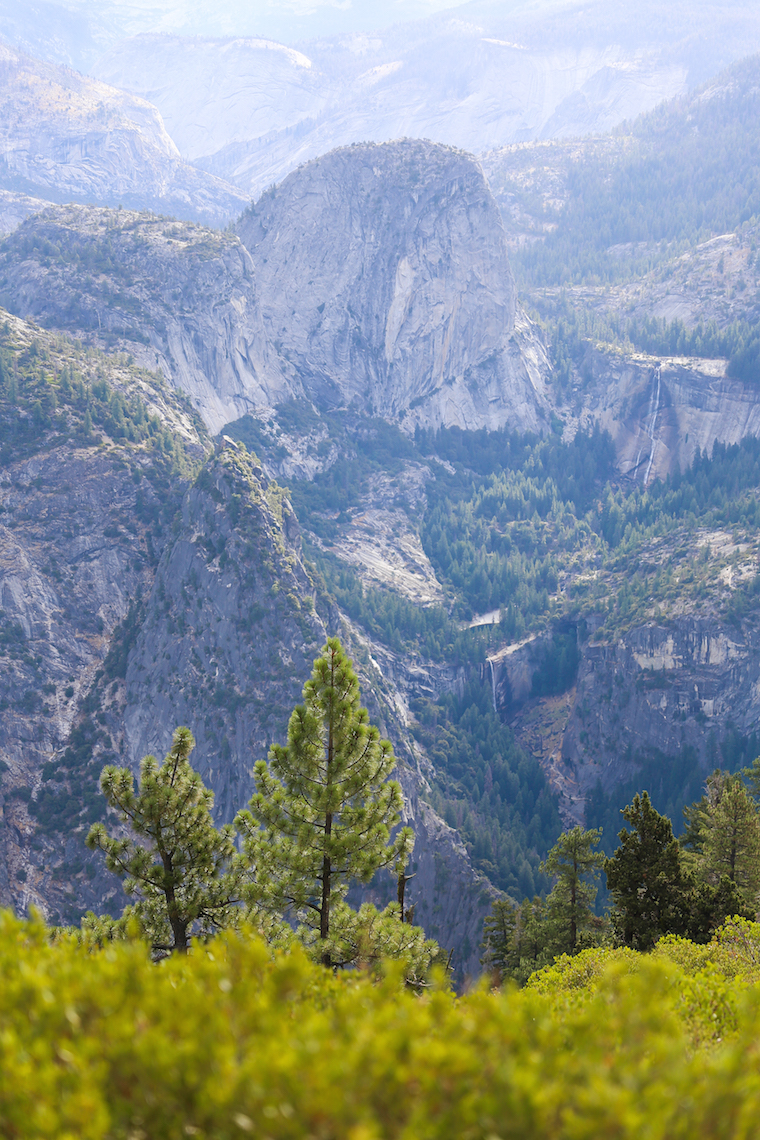 Dogs are not allowed everywhere.
There are only a handful of trails that are dog-friendly.
Bridalveil Fall
Cook's Meadow Loop
Glacier Point
Lower Yosemite Fall
Mirror Lake Trail
Tunnel View
Dogs must be on a leash (or you will be cited) and must be cleaned up after. They are not allowed on shuttles, lodging areas, unpaved trails and undeveloped areas (such as wilderness areas).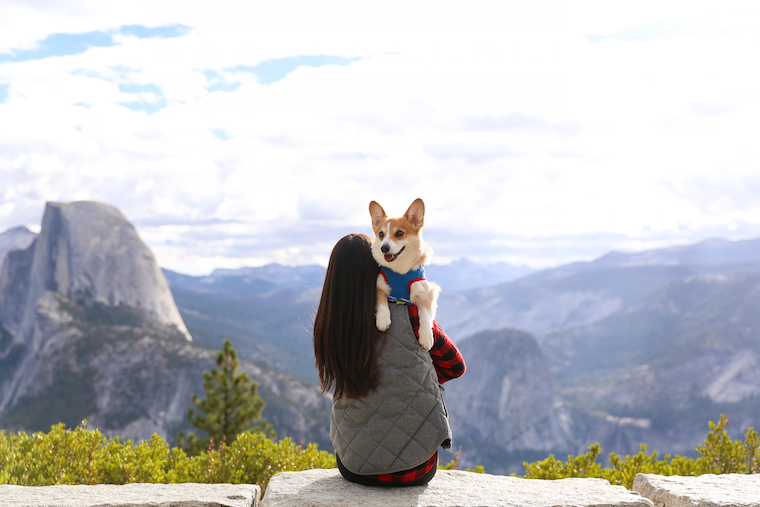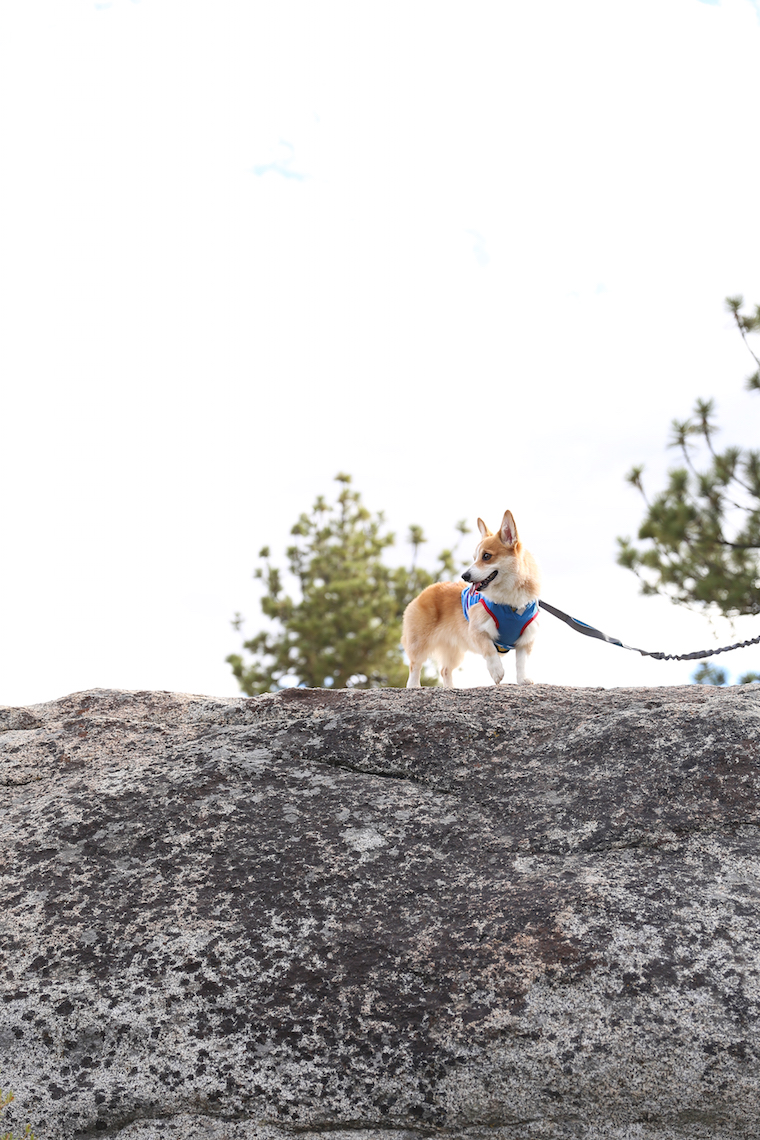 Don't forget snacks and water for both yourself and your dog.
There are certainly shops in the park for water/snacks but I prefer to pack all of my own water and nuts/trail mix/PB&J sandwiches as well as other various snacks for Butters.
But most importantly, be prepared to invest in a travel water bowl for your dog. We always carry this one around and it is a God-send! Especially with the elevation, everyone should stay hydrated at all times.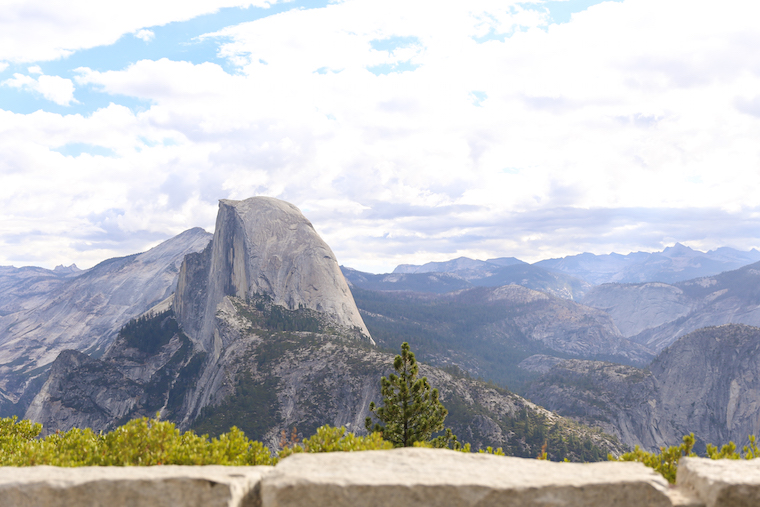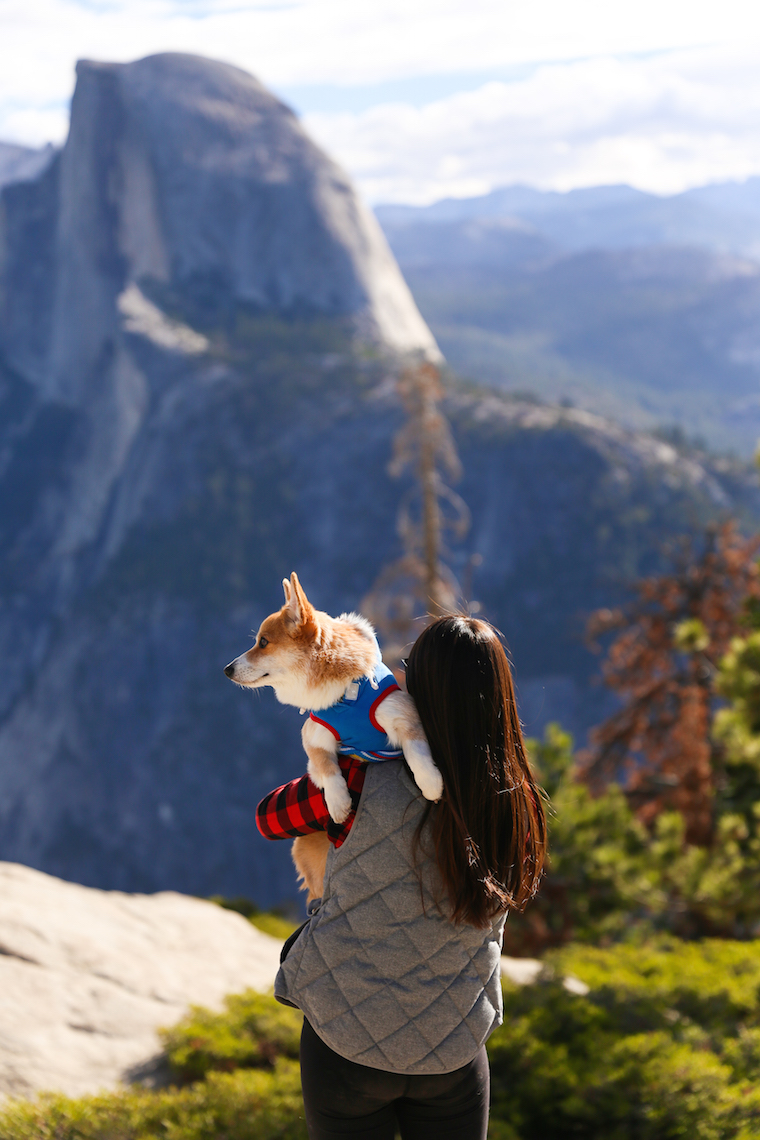 Get that Christmas card shot.
Take as many pictures as you can because you never know – that shot just may end up on your Christmas card for 2018.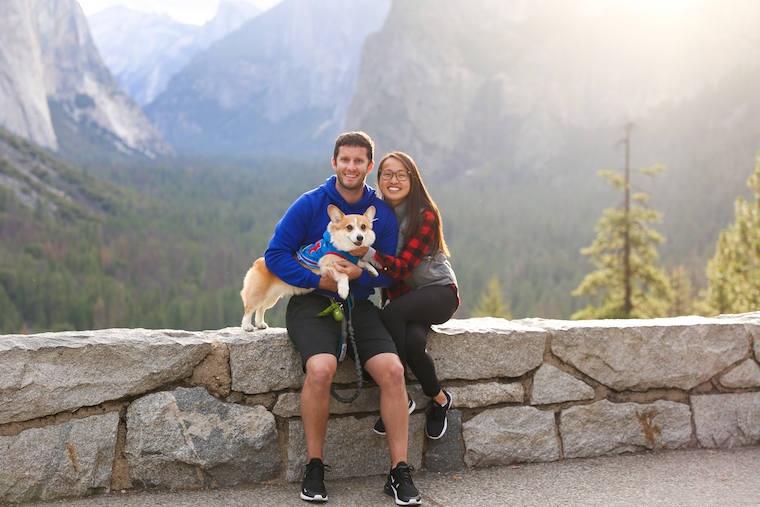 Related posts