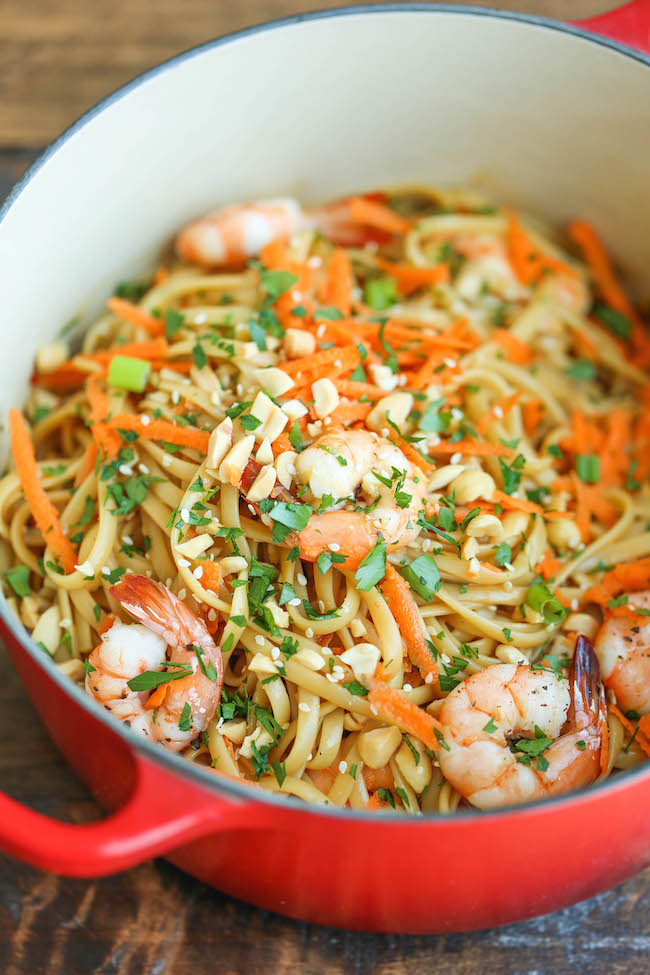 Thai Shrimp Noodles – Easy recipes
ma3ti, 7 days ago
0
2 min

read
9
An easy peasy 20 minute meal that can be easily adapted with more veggies – quicker than take-out and so much tastier (+healthier)!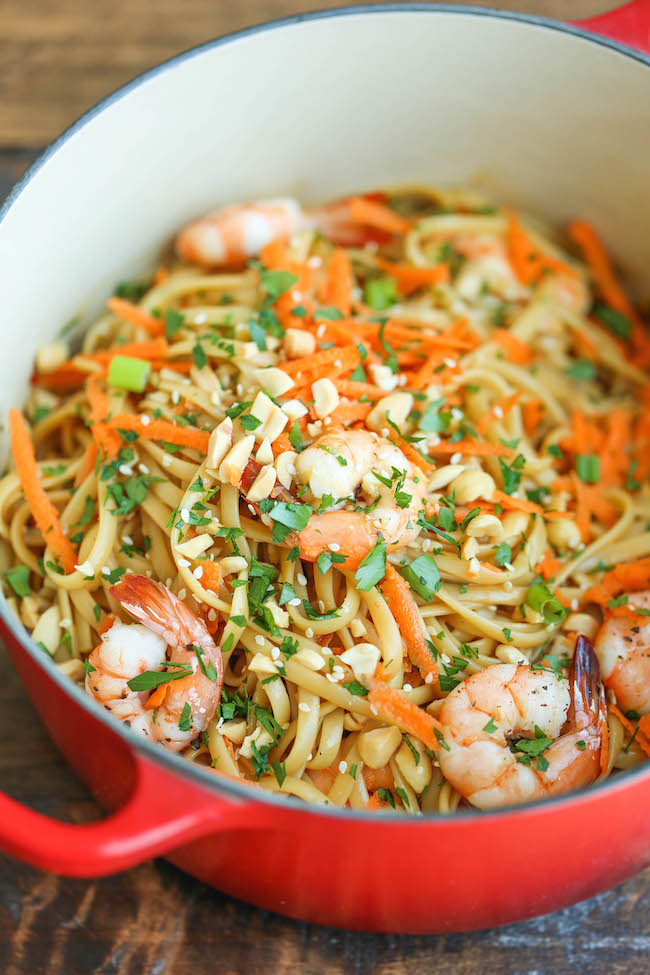 Thai cuisine is my absolute go-to when it comes to take-out. That and sushi. And Chinese food. Wait, they are actually all tied. But nonetheless, Thai noodles are a huge favorite at our house.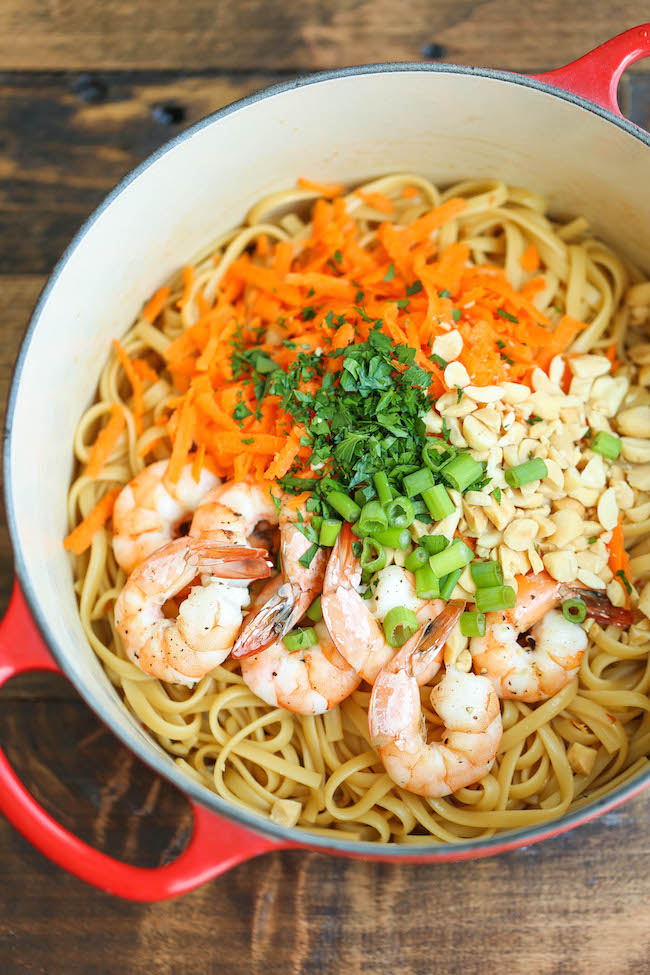 Except delivery takes an hour (on a good day) and a small takeout container of noodles costs about $12.83. But this recipe here will cost you about the same, except it'll feed a family of four and there's more than just 3 pieces of shrimp.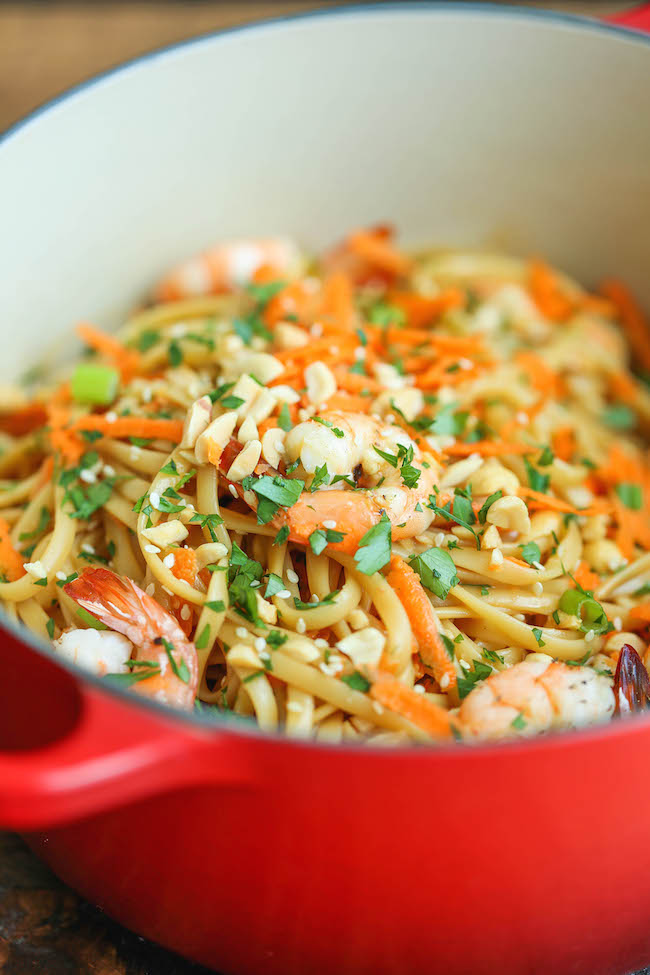 And you can easily adapt this recipe to add (or omit) vegetables to your liking. You can also swap out the shrimp for a different kind of protein like chicken or tofu if you want to keep it meatless.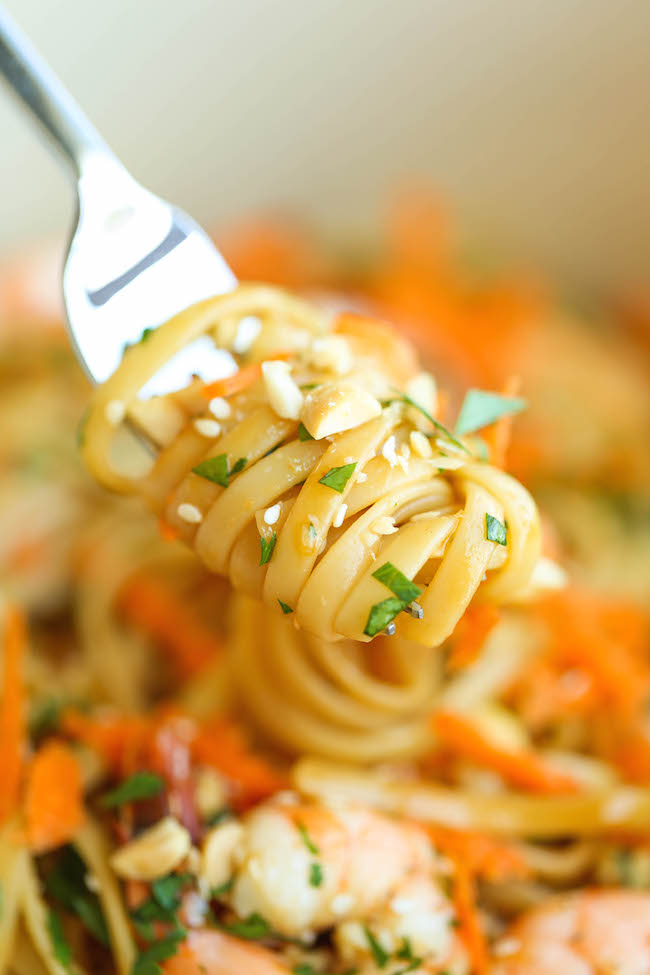 Either way, this is coming together in just 20 minutes. That's quicker than reaching for the phone, going through the takeout menu and ordering!
1

pound

medium shrimp

,

peeled and deveined

1

tablespoon

olive oil

Kosher salt and freshly ground black pepper

,

to taste

1

pound

linguine

2

carrots

,

peeled and shredded

¼

cup

dry roasted peanuts

,

chopped

2

green onions

,

thinly sliced

2

tablespoons

chopped fresh cilantro leaves

¼

teaspoon

sesame seeds
For the sauce
¼

cup

reduced sodium soy sauce

2

tablespoons

peanut butter

2

tablespoons

vegetable oil

2

tablespoon

sesame oil

1

tablespoon

honey

1

tablespoon

brown sugar

1

teaspoon

red chili paste with garlic

,

optional
In a small bowl, whisk together soy sauce, peanut butter, vegetable oil, sesame oil, honey, brown sugar and red chili paste; set aside.
Preheat oven to 400 degrees F. Lightly oil a baking sheet or coat with nonstick spray.
Place shrimp in a single layer onto the prepared baking sheet. Add olive oil, salt and pepper, to taste. Gently toss to combine.
Place into oven and roast just until pink, firm and cooked through, about 6-8 minutes; set aside.
In a large pot of boiling salted water, cook pasta according to package instructions; drain well and return pasta to pot. Stir in soy sauce mixture, shrimp, carrots, peanuts, green onions and cilantro.
Serve immediately, garnished with sesame seeds, if desired.
Related posts