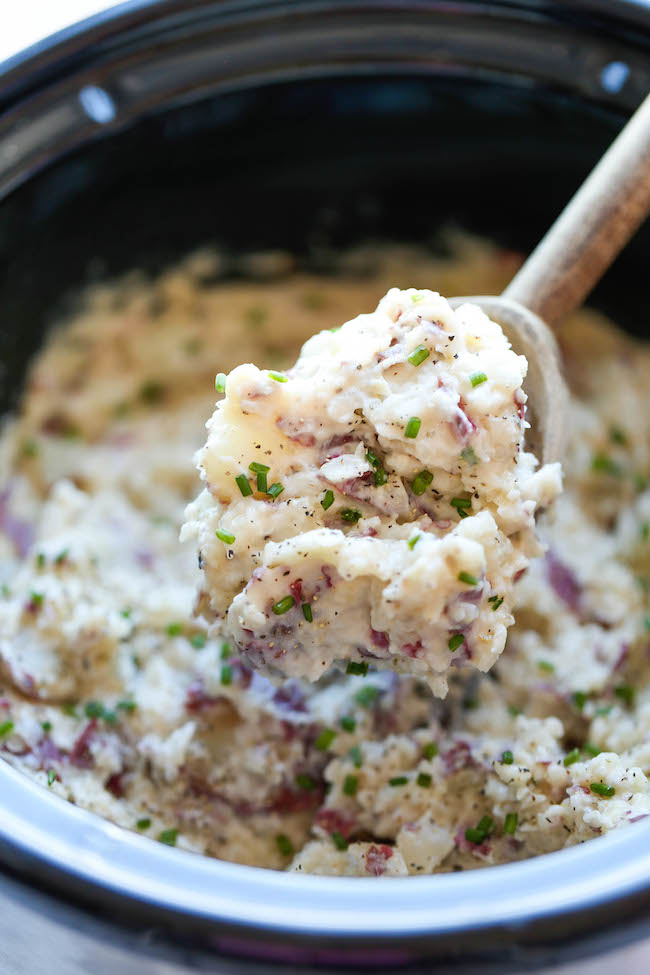 Slow Cooker Garlic Mashed Potatoes
ma3ti, 6 days ago
0
2 min

read
11
The easiest mashed potatoes you will ever make. Just throw it all in the crockpot and you're set. Easy peasy!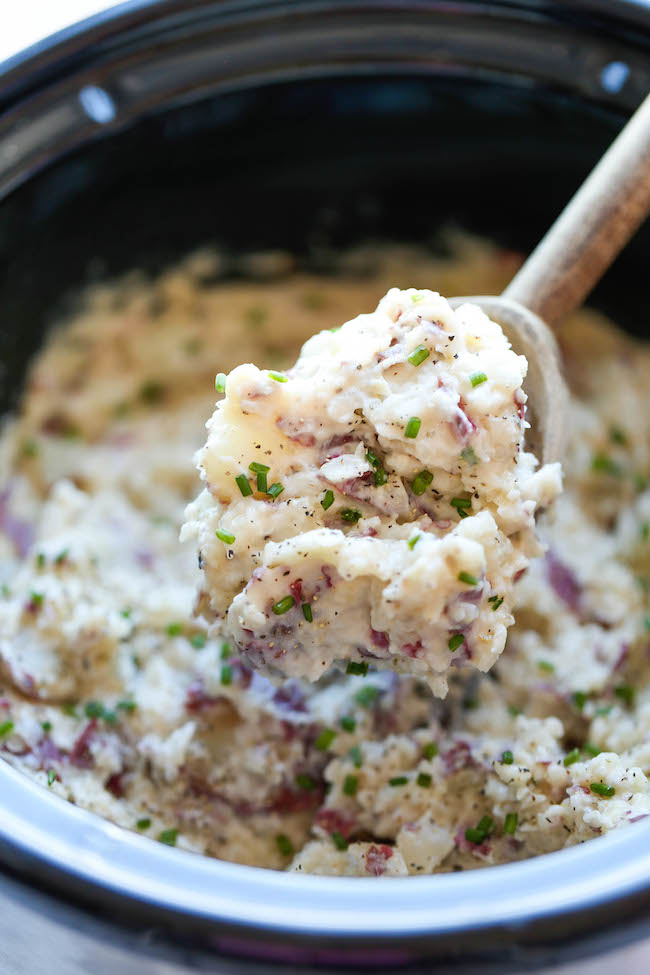 Mashed potatoes. A Thanksgiving essential.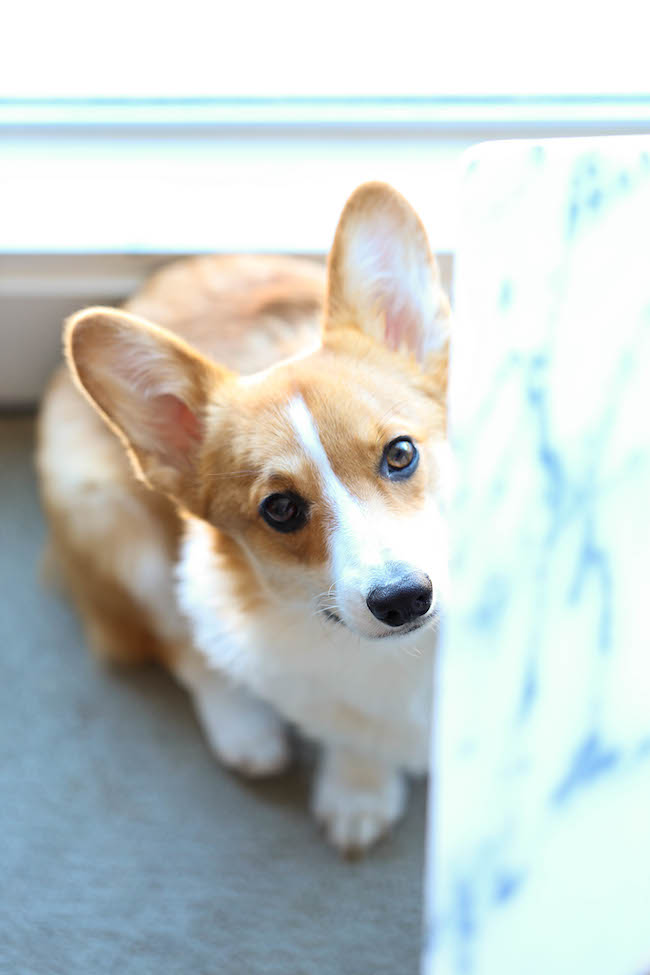 And here's Butters. Just waiting for a bite with his big puppy eyes. How can anyone resist his face?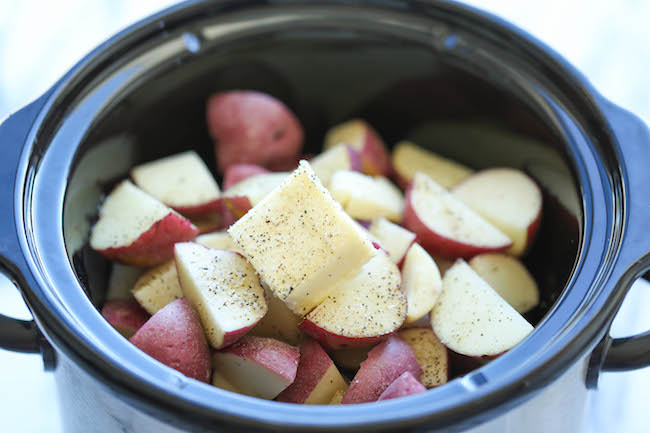 No, but really, it's not Thanksgiving without the mashed potatoes.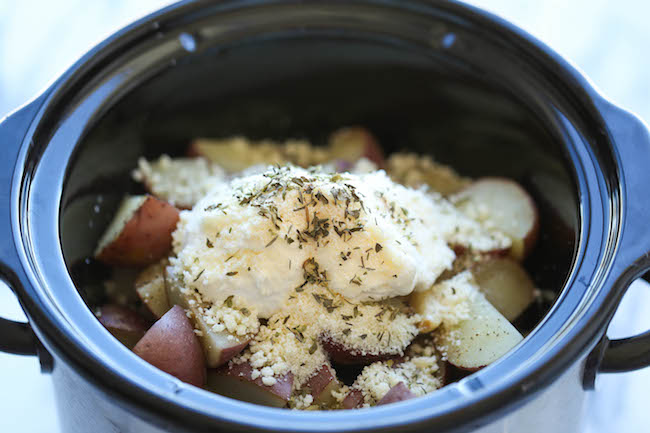 So creamy. So chunky. So garlicky. So full of carbs and comfort.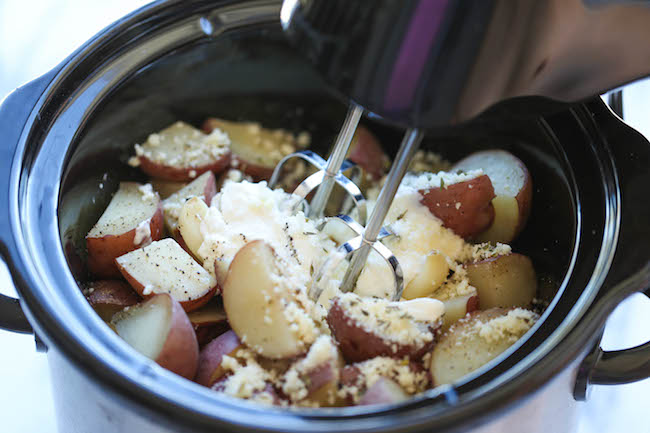 And it's just so easy to make right in the crockpot.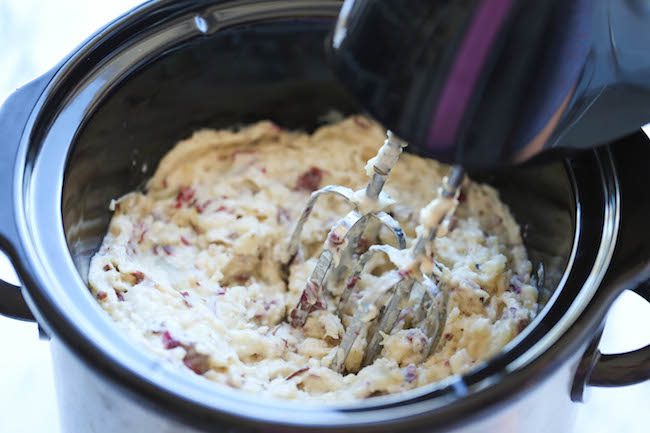 I mean with all that you have to do on Thanksgiving Day, these mashed potatoes are one less thing to worry about on the big day.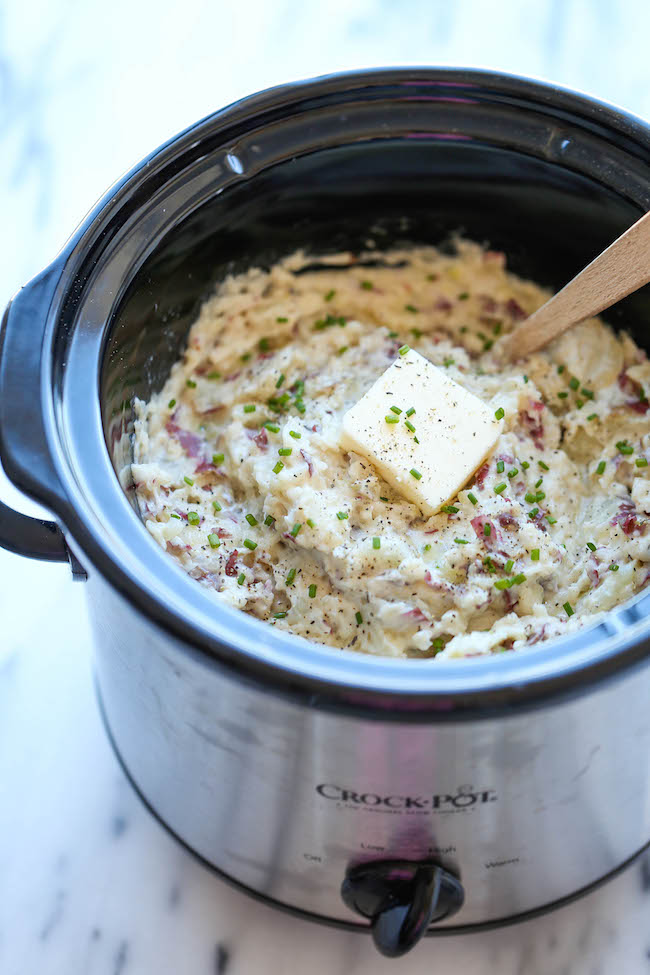 Simply throw everything into the slow cooker and when you're ready, go ahead and blend it with a hand blender. Done and done.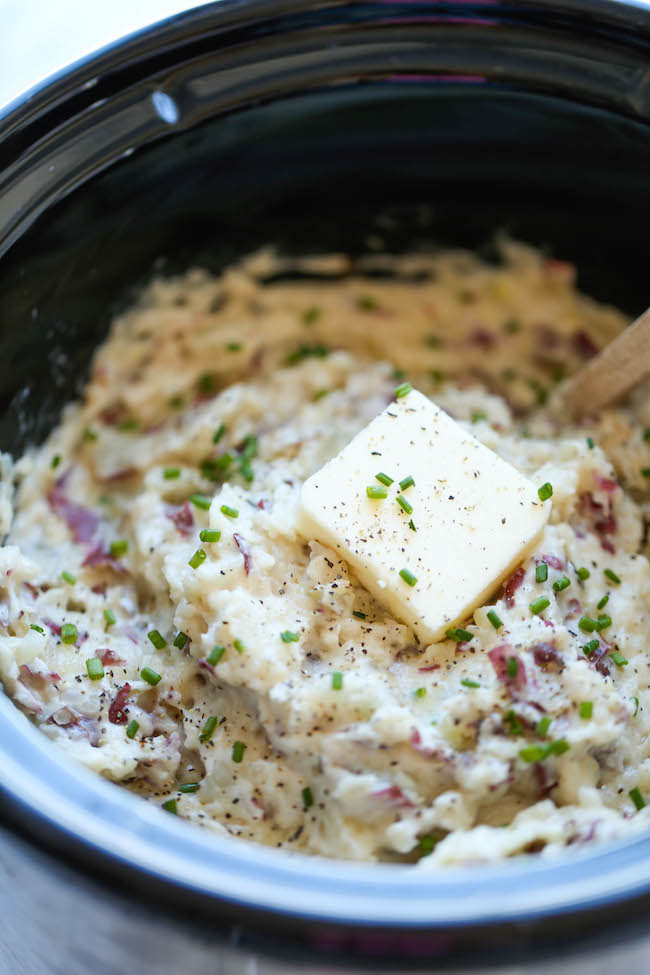 Now how easy is that?
3

pounds

red potatoes

,

chopped

¼

cup

unsalted butter

4

cloves

garlic

,

crushed and peeled

Kosher salt and freshly ground black pepper

,

to taste

½

cup

sour cream

⅓

cup

freshly grated Parmesan

2

tablespoons

milk

,

or more, as needed

½

teaspoon

dried thyme

½

teaspoon

dried oregano

½

teaspoon

dried basil

¼

teaspoon

freshly grated nutmeg

2

tablespoons

chopped fresh chives
Lightly coat the inside of a slow cooker with nonstick spray. Place potatoes, butter, garlic and 1/4 cup water into the slow cooker; season with salt and pepper, to taste. Cover and cook on low heat for 7-8 hours or high heat for 3-4 hours, or until tender.
Add sour cream, Parmesan, milk, thyme, oregano, basil and nutmeg. Using an electric mixer fitted with the paddle attachment, blend potatoes until light and fluffy, about 2-3 minutes. If the mixture is too thick, add more milk as needed until desired consistency is reached.
Serve immediately, garnished with chives, if desired.
Related posts