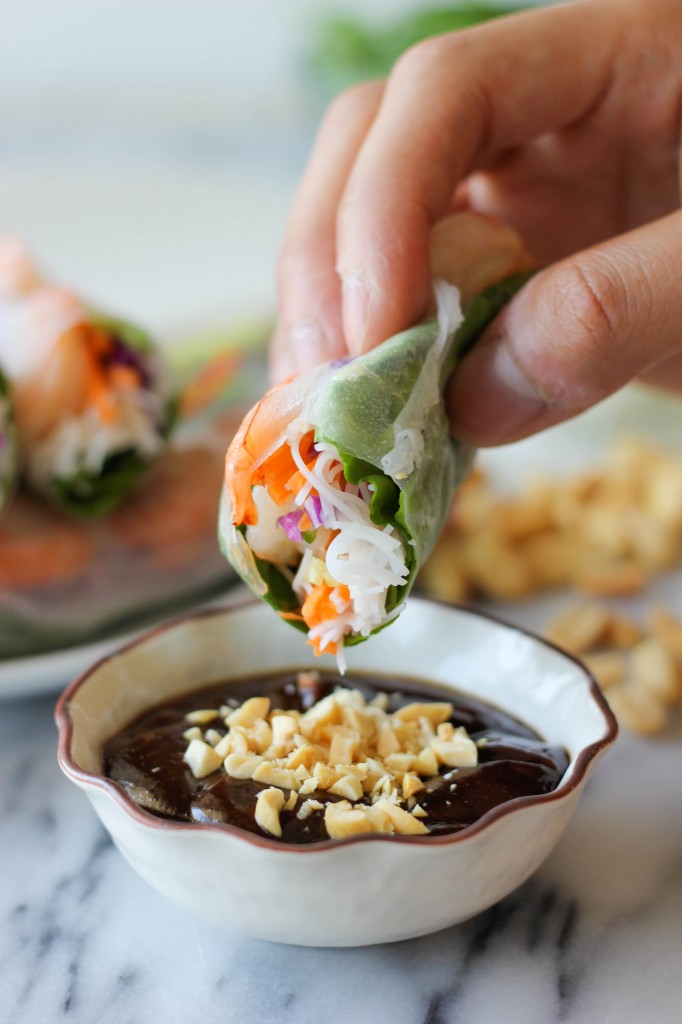 Shrimp Spring Rolls with Hoisin Peanut Dip
ma3ti, 6 days ago
0
5 min

read
9
No need to overpay for springs roll anymore. You can easily make them right at home and they taste so much better!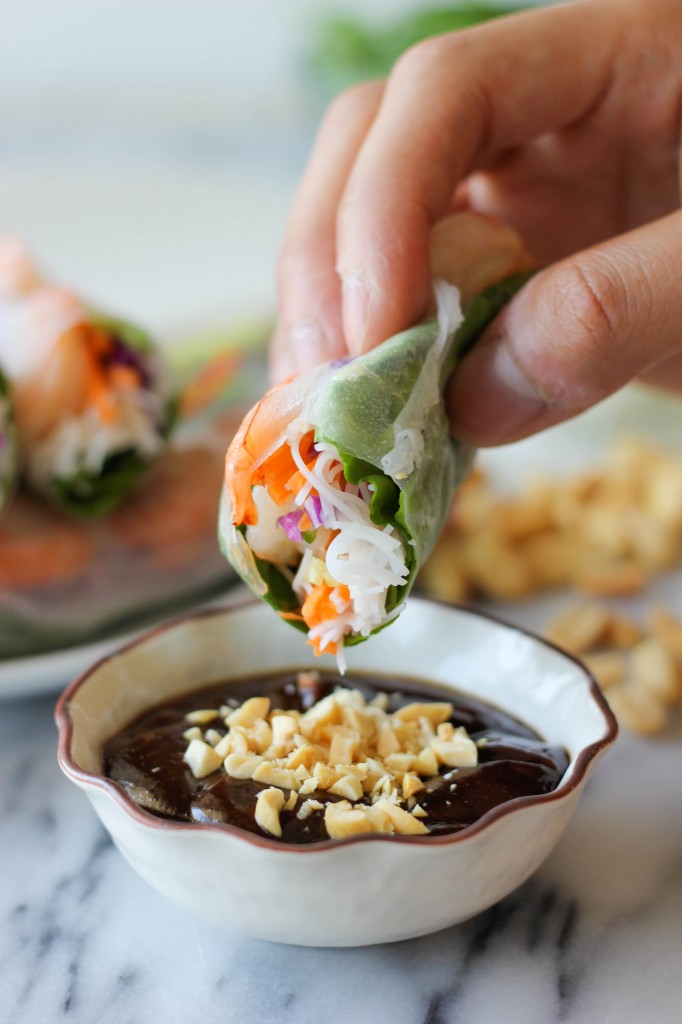 I was recently invited to the Dole Taste of Spain Salad Summit in Monterey, California for a 3-day culinary adventure with a small group of food bloggers. We stayed at Carmel Valley Ranch for two nights and boy, was it hard to leave. With a fireplace in the bedroom and a gorgeous view of the mountains, I never wanted to come out of my room. But then again, the resort was absolutely incredible so I did inevitably leave to work out, sit by the pool to work, devour some truffle fries with Liz, make s'mores over a roaring fire, and hike the trails to their gorgeous garden. It was truly the most relaxing place I could ever be.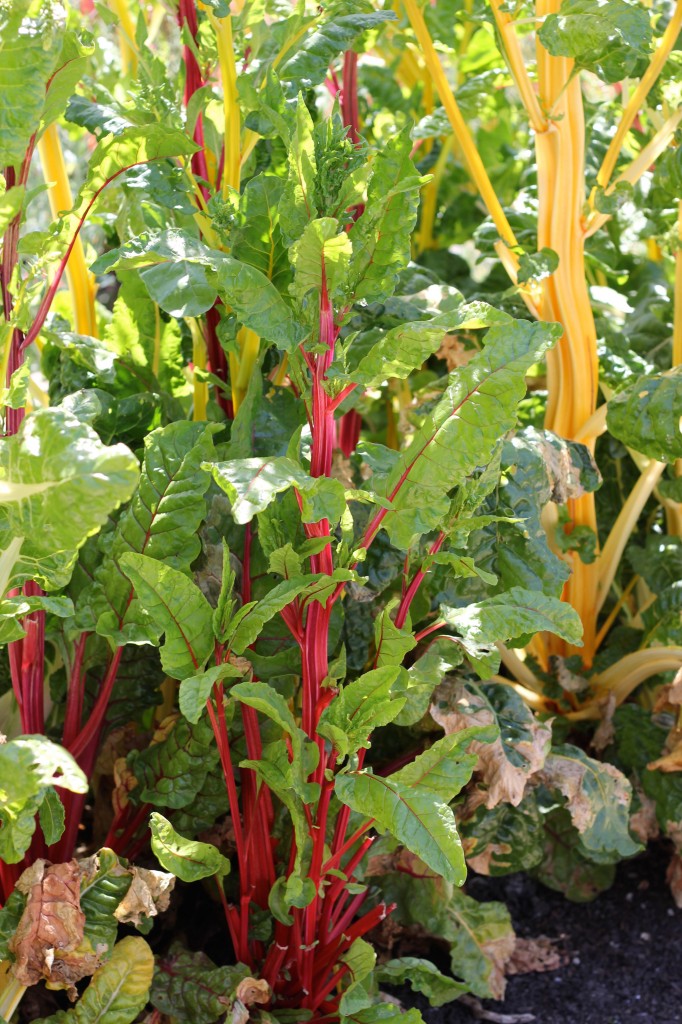 We had plans to spend the afternoon to tour Dole's lettuce fields but before we headed out, the wonderful folks over at Dole supplied us with a hearty breakfast, which included their wine glass parfaits and fresh berries, green tea smoothies and lots and lots of coffee.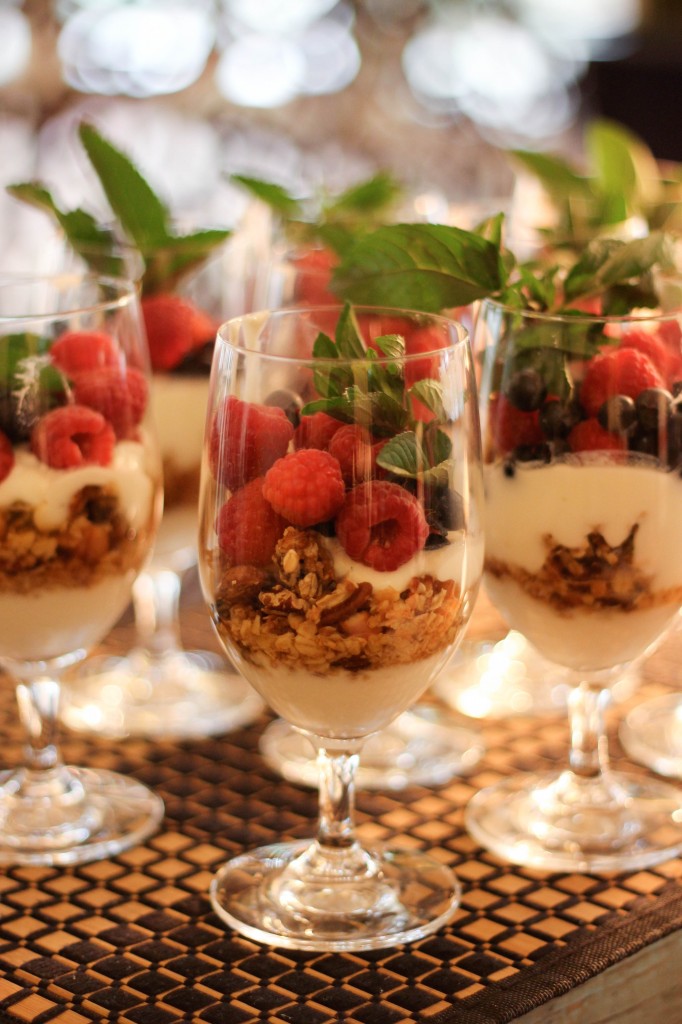 Once we finished breakfast and put on our supercool, stylish hairnets, we made our way to the lettuce fields and processing plant in Salinas Valley. From there, we met Mark Pisoni, a farmer who farms 500 acres of iceberg lettuce, romaine lettuce, celery, broccoli and cauliflower in the heart of the Salinas Valley. He lives and farms on the same land that his family has been tied to for nearly 100 years.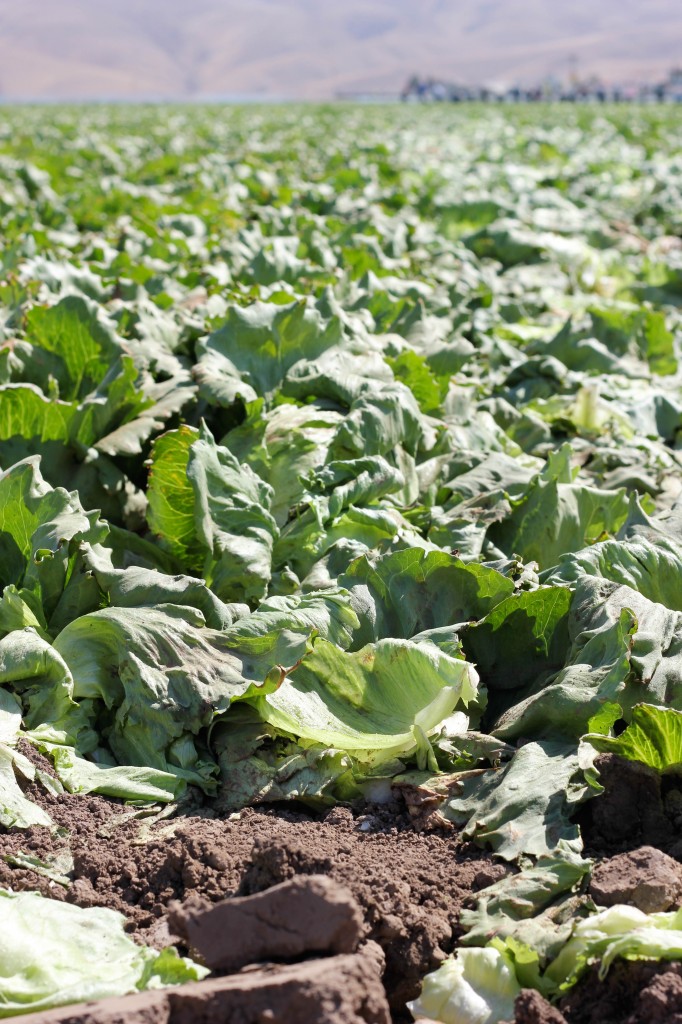 From there, we all picked up the heads of iceberg lettuce, sliced them in half and bit right into them. I don't have much fondness with lettuce but this here was the juiciest, most crisp lettuce I have ever had. And once our lettuce tasting was over, I just had to get a picture with some of the amazing people that I met on this trip, like Tessa who just published her first cookbook, Nikki who creates the most droolworthy recipes and Dawn Blatner, a registered dietitian with the most lively spirit.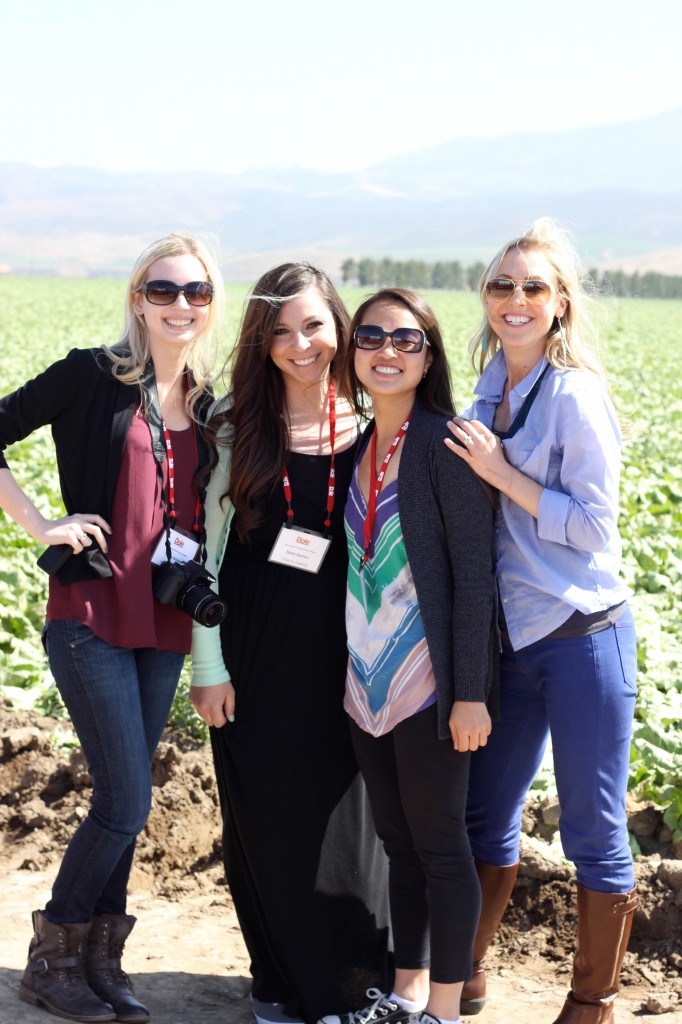 Next on our agenda was lunch at Paraiso Vineyards, but after what happened at Big Traveling Potluck, I had to steer clear of the wine tasting.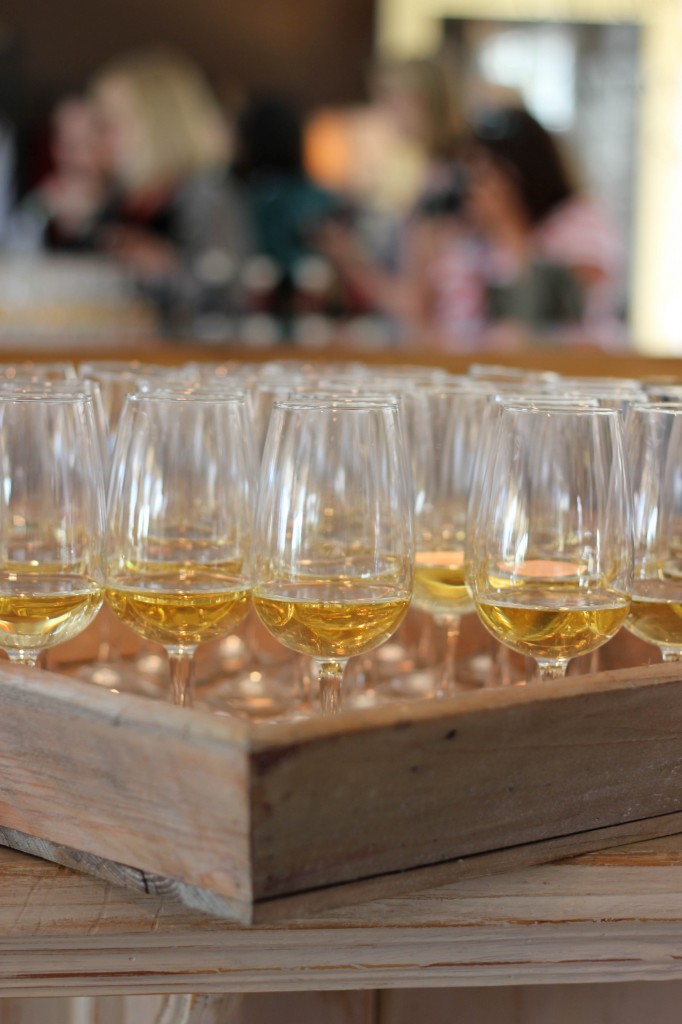 That doesn't mean I didn't gorge on the spanish manchengo empanadas, olive tapenade and saffron risotto along with a vanilla bean creme brulee for dessert.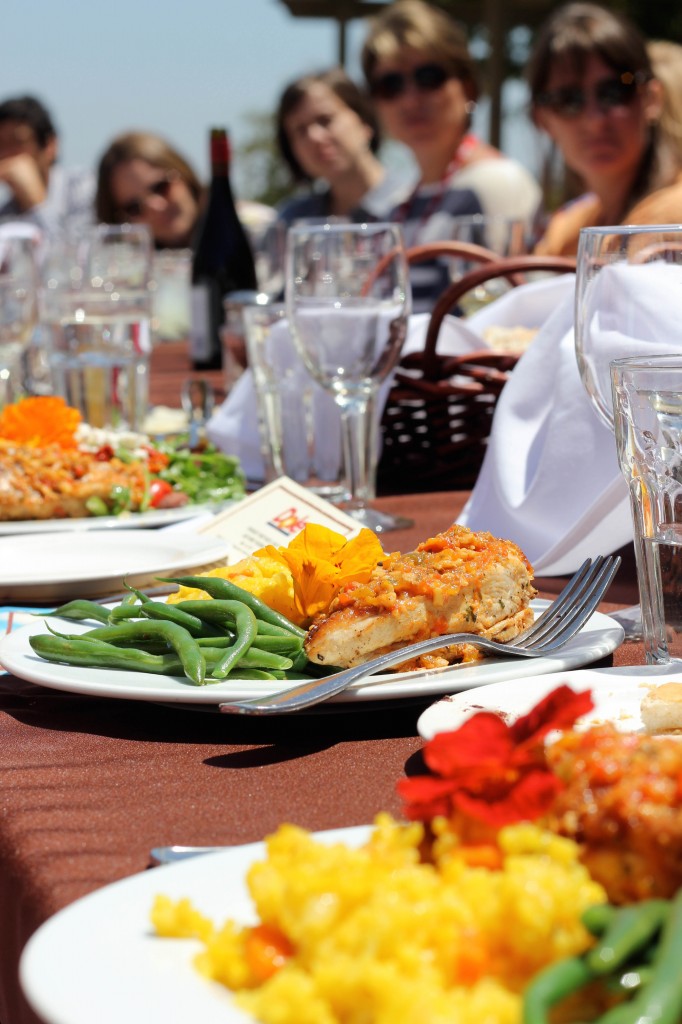 I sat next to Liz from The Lemon Bowl, someone I've always wanted to meet, and she is truly such a delight. And if you've ever met Heidi in person, you know that she's absolutely so fun to be around. The party never stops when you're with Heidi.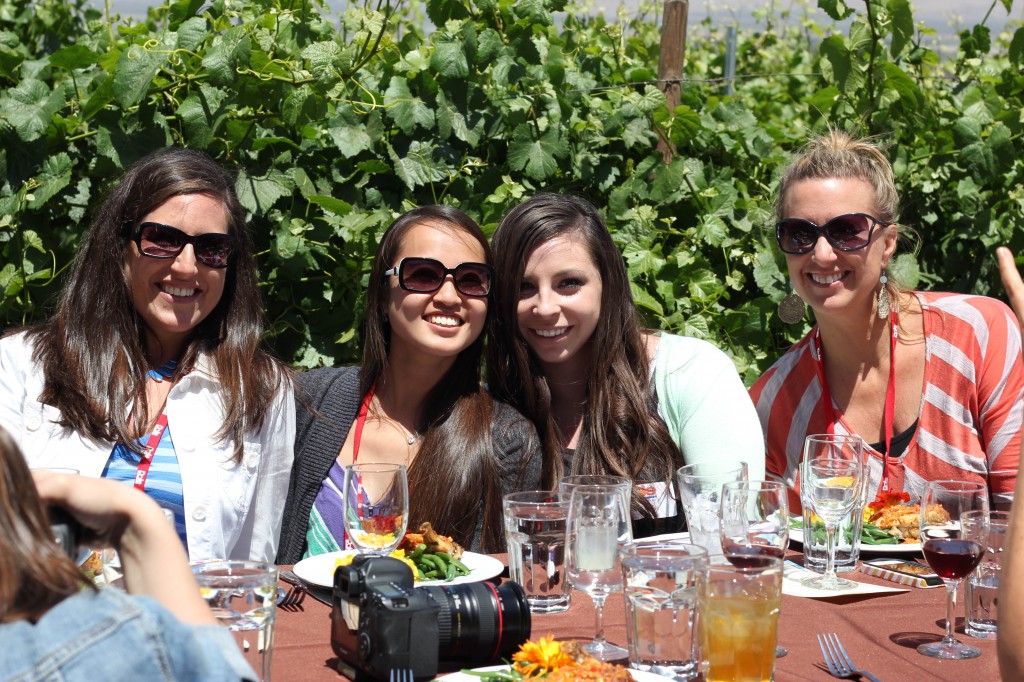 And of course, Ali and Kristin are just as sweet as they are on their blogs.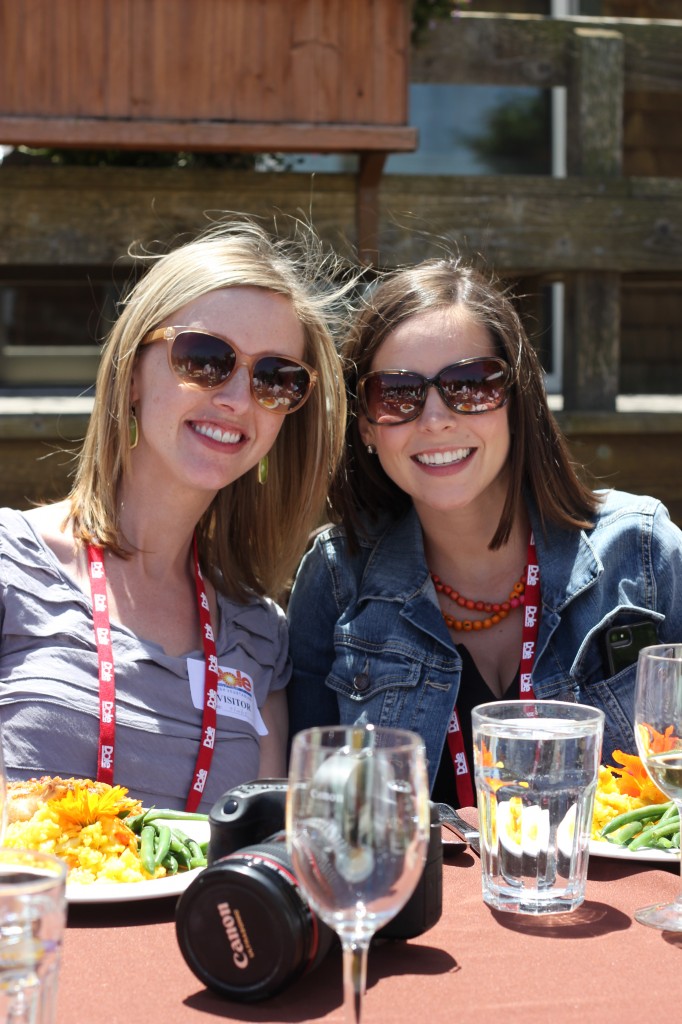 When dinnertime came around, we made our way to Mundaka where we loaded up on the most amazing tapas I've ever had, from mussels with saffron cream, beef carpaccio with squid ink and of course, this huge pot of paella. It was my first time having paella and it was quite an experience. I just kept refilling my bowl until my skinny jeans were ready to pop!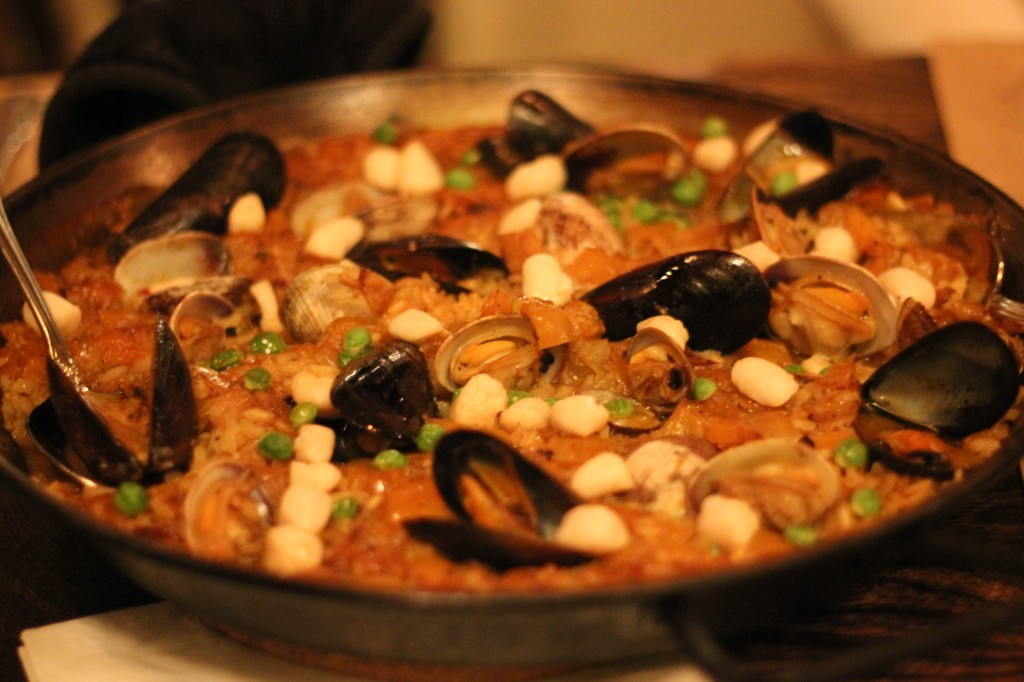 With a good night's rest, we finished our trip with the 17-mile drive at Pebble Beach where I spotted my very first deer. It actually almost ran over Heidi but she made it out just in time.
And of course. we couldn't leave without a group photo. A HUGE thank you to both Dole and Carmel Valley Ranch for the most amazing and most adventurous trip.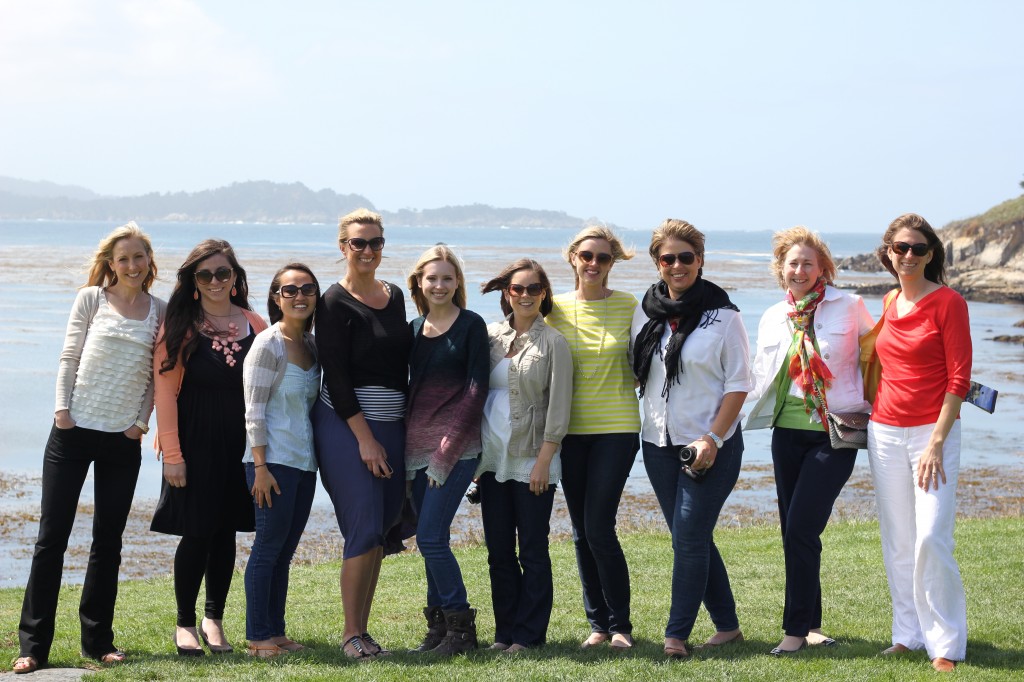 Now to the recipe. If you've stayed with me along the way, I thank you. I know I can be a bit of a "chatterbug" as my 5-year old niece says.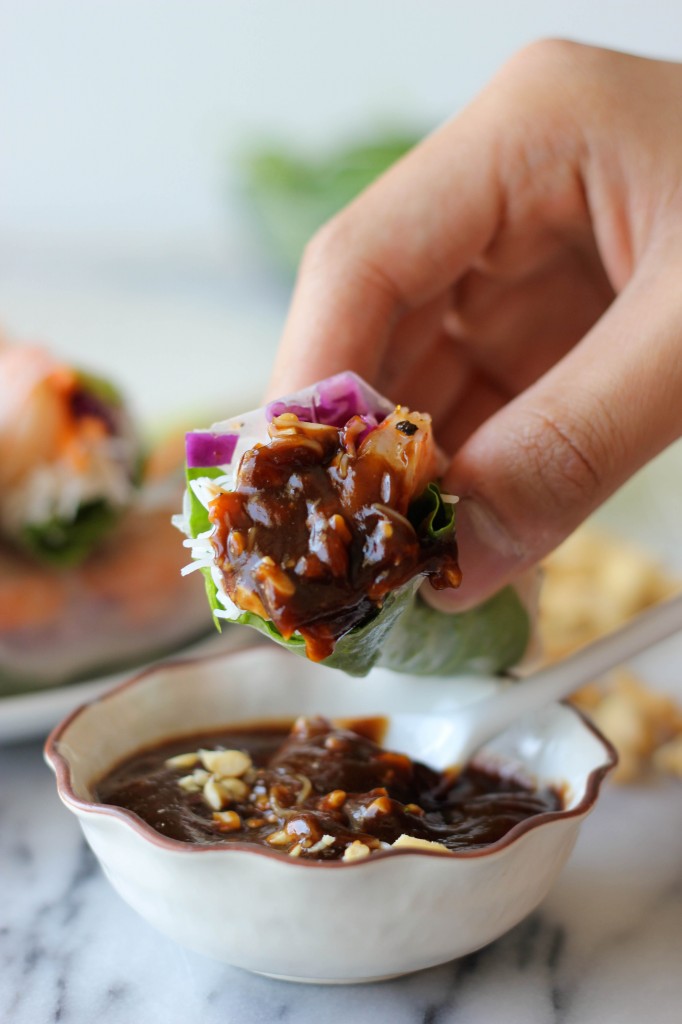 Let's talk spring rolls. I love them. Not just "love them" love them but I-could-have-a-love-affair love them. They're easy to make, completely customizable and with the right dipping sauce, you will not be able to stop. I thew in some veggies that I had lying around along with some roasted shrimp before I smothered them in this hoisin peanut butter dip that is absolutely to die for. I actually had to double the dipping sauce because I just couldn't stop!
So yes, this needs to happen. Like now. And if you can't make the spring rolls, at least make the dipping sauce. You'll thank me later.
1

pound

medium shrimp

,

peeled and deveined

1

tablespoon

olive oil

Kosher salt and freshly ground black pepper

,

to taste

12

16-cm rice paper wrappers

1

cup

baby spinach

4

ounces

cooked vermicelli

½

cup

shredded red cabbage

1

cucumber

,

julienned

1

carrot

,

peeled and julienned
For the Hoisin Peanut Dip
¼

cup

hoisin

2

tablespoons

peanut butter

1

teaspoon

rice vinegar

½

teaspoon

sesame oil
Preheat oven to 400 degrees F. Line a baking sheet with parchment paper.
To make the dipping sauce, whisk together hoisin, peanut butter, rice vinegar and sesame oil in a small bowl; set aside.
Place shrimp onto prepared baking sheet. Add olive oil, salt and pepper, to taste, and gently toss to combine. Place into oven and roast just until pink, firm and cooked through, about 6-8 minutes. Remove from oven and let cool before slicing into half lengthwise.
Working one at a time, wet rice paper for 10 seconds and transfer to a work surface; place spinach in the center of each wrapper and top with vermicelli, red cabbage, cucumber, carrot and shrimp.
Bring the bottom edge of the wrap tightly over the filling, rolling from bottom to top until the top of the sheet is reached, being careful not to tear the rice paper. Repeat with remaining wrappers and filling.
Serve immediately with hoisin peanut dip.
Disclosure: This trip was sponsored by Dole. All opinions expressed are my own.
Related posts