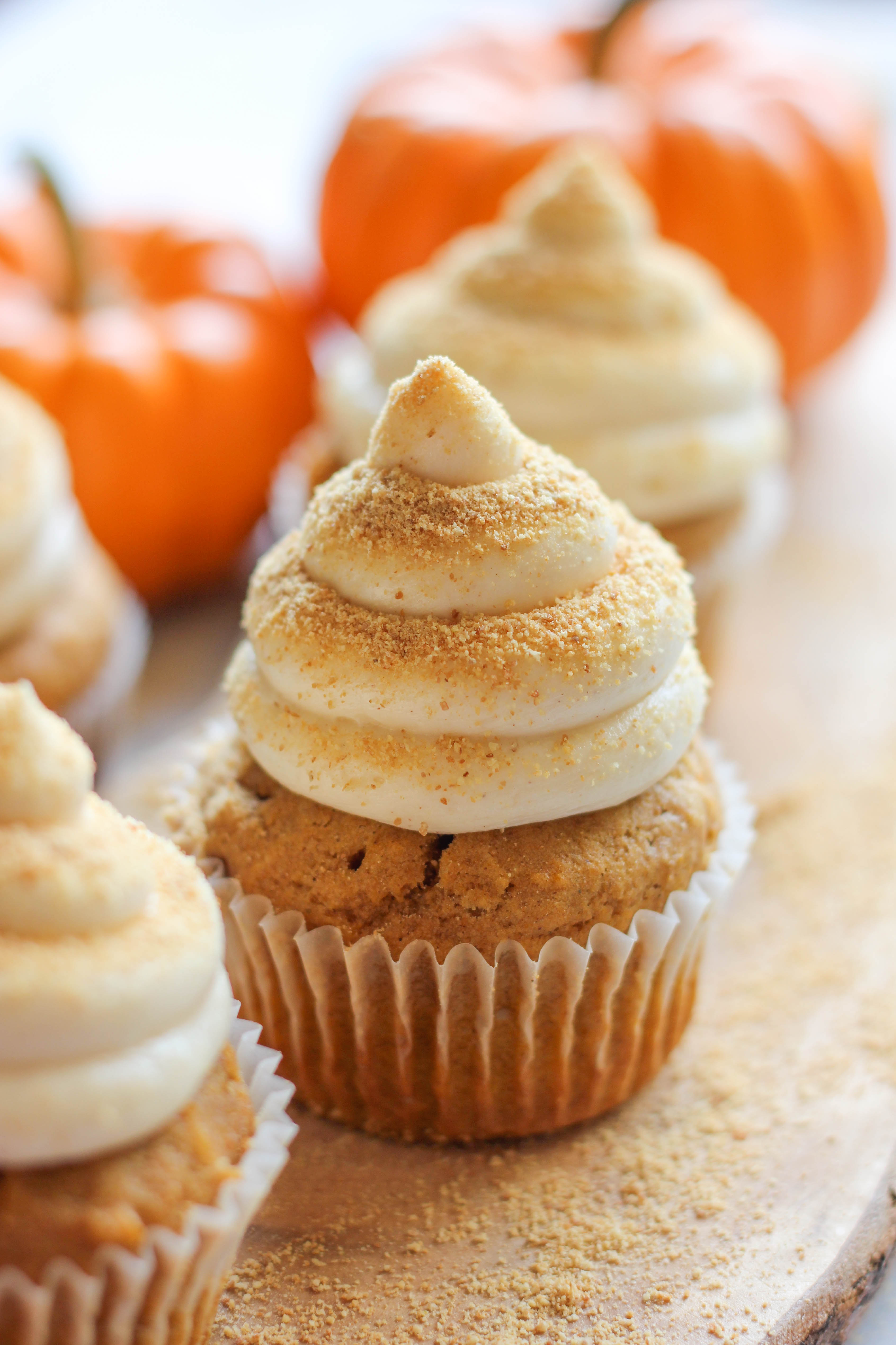 Pumpkin Cheesecake Cupcakes – Easy recipes
ma3ti, 6 days ago
0
3 min

read
10
With a surprise decadent cheesecake filling and graham cracker crumb topping, these cheesecake cupcakes are sure to impress your guests for the holidays!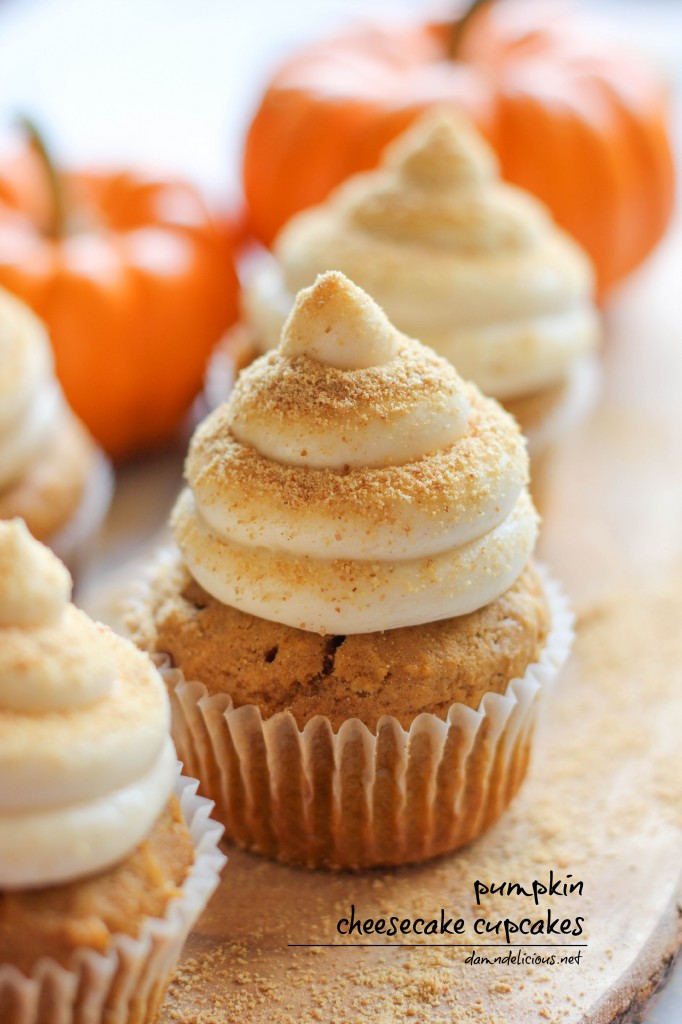 With the holidays right around the corner, it gives us every excuse to bring on the fat pants and eat way more than we can handle – from the 20 pound turkey to the maple glazed ham to the pancetta cornbread stuffing to the whole plate of freshly baked dinner rolls. But what I really look forward to are the indulgent desserts that you can stuff your face with even after a huge Thanksgiving feast, like these pumpkin cheesecake cupcakes.
Thank goodness for those stretchy pants, right?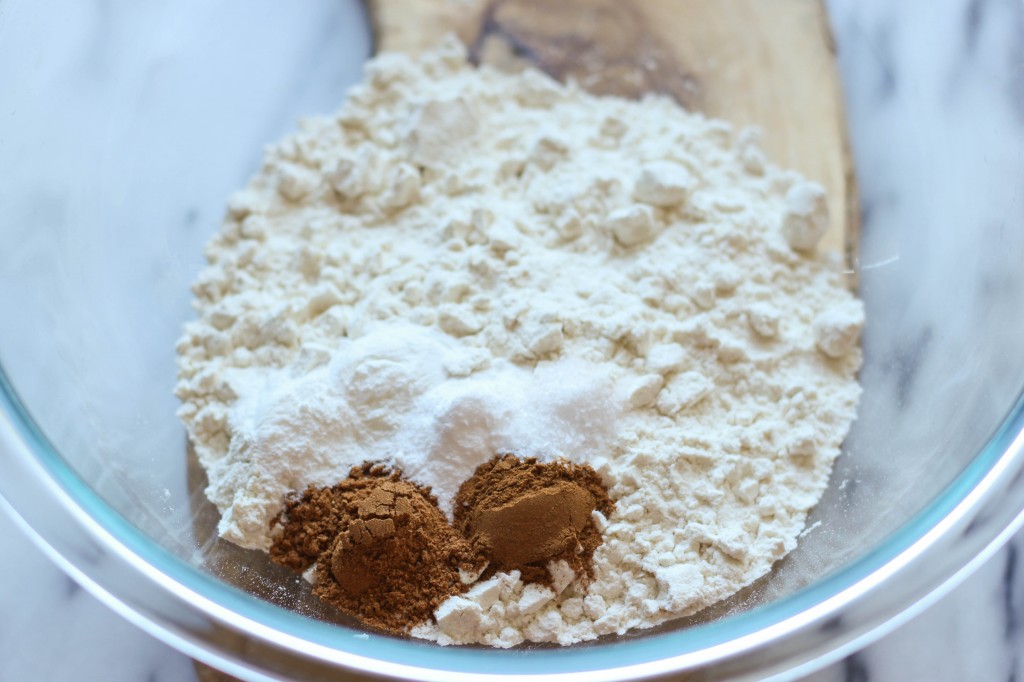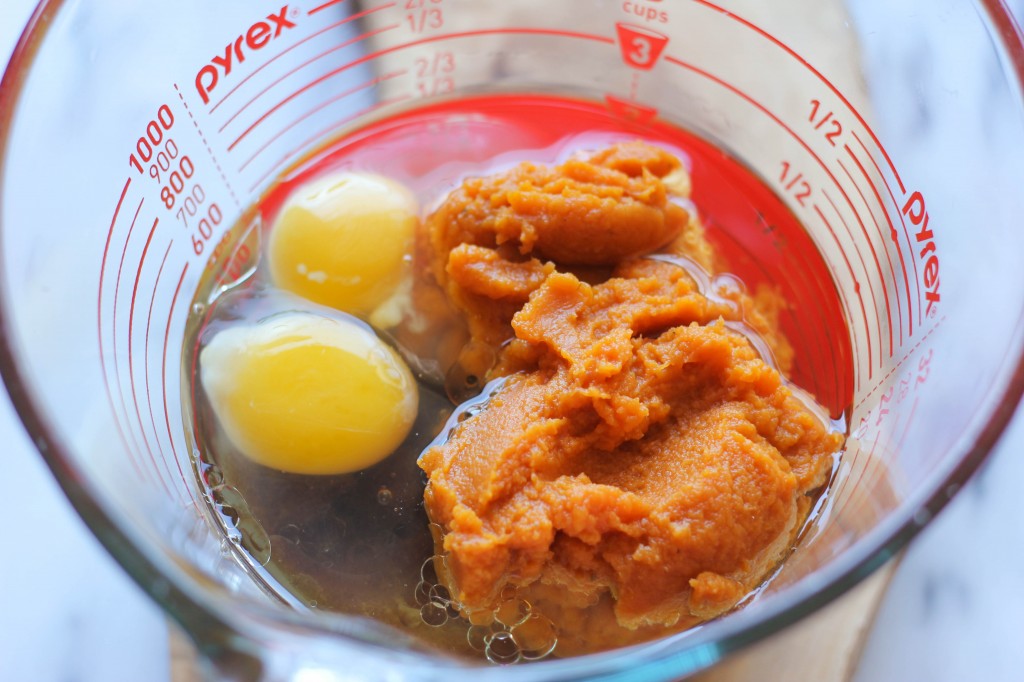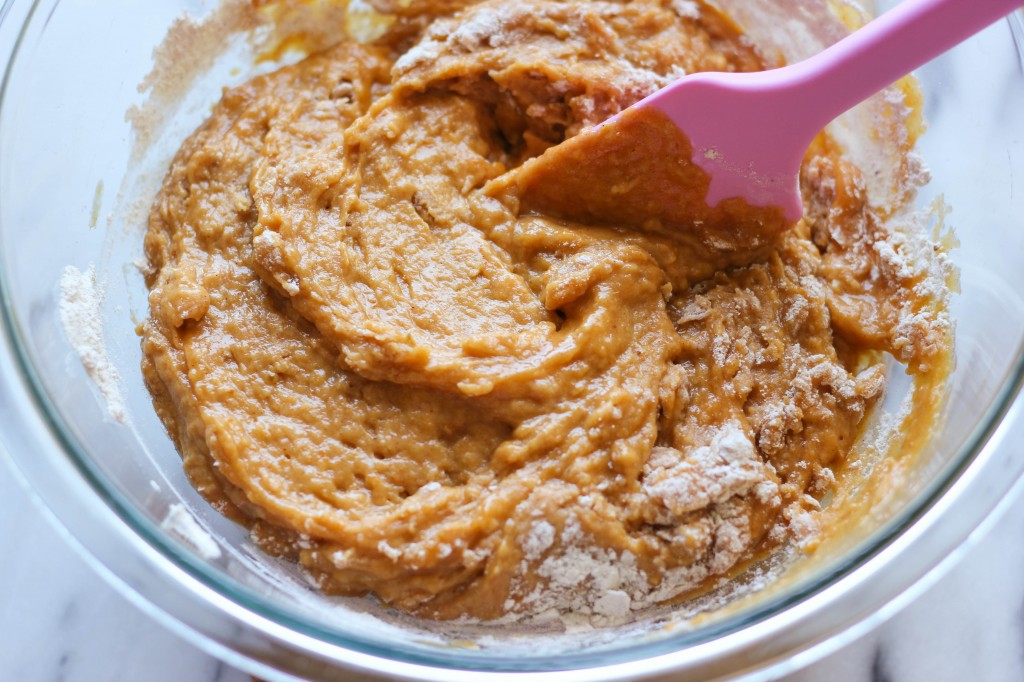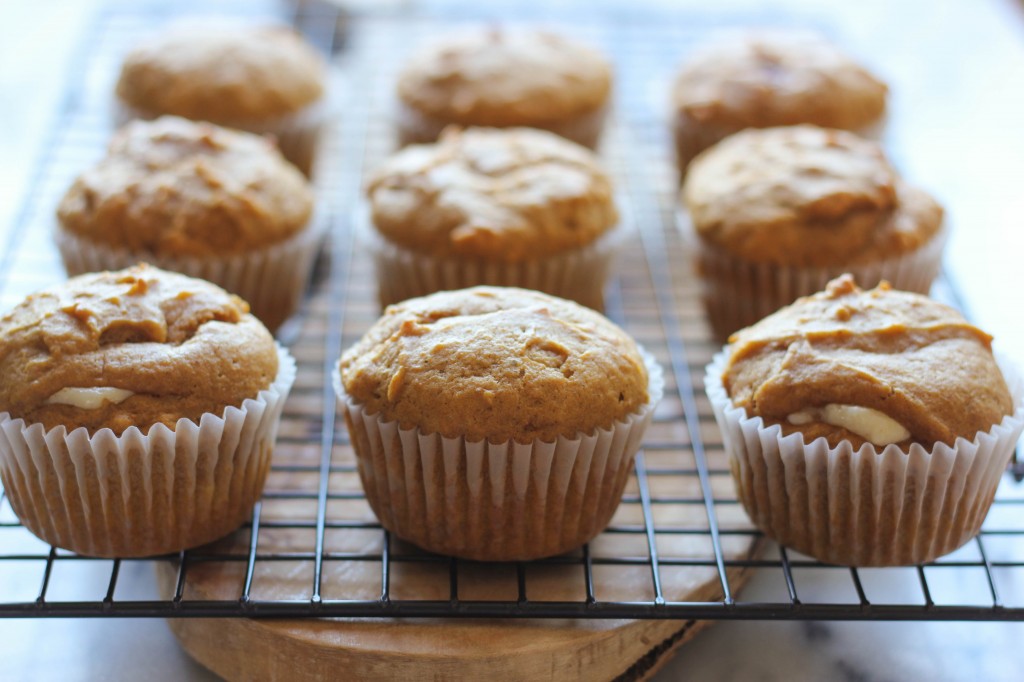 So with that heavenly, luscious cream cheese filling, these pumpkin cupcakes then get topped with a creamy vanilla buttercream frosting, finished with a heaping sprinkling of graham cracker crumbs. It's incredibly indulging and decadent, and the perfect addition to your holiday dessert spread!
Now isn't cheesecake so much better in cupcake form?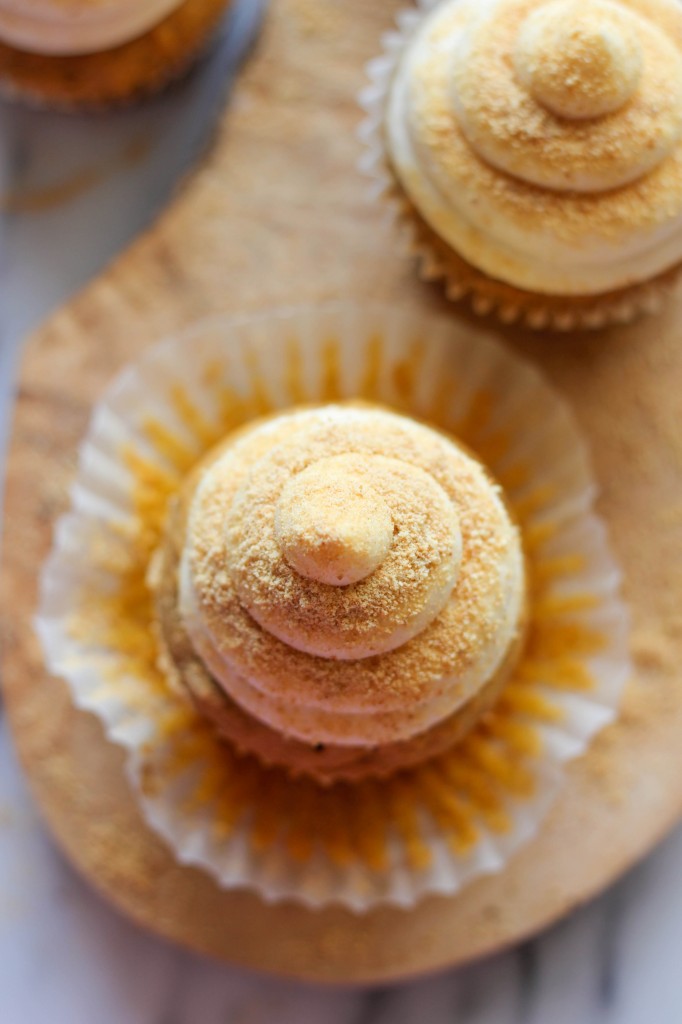 PHILADELPHIA is teaming up with recipe and lifestyle experts to provide recipes and entertaining tips to heighten your holiday experience and add a fresh spin on popular holiday desserts. Recipes and tips are available at CheesecakeCheer.com.
1

cup

all-purpose flour

1

teaspoon

pumpkin pie spice

1

teaspoon

baking powder

½

teaspoon

cinnamon

½

teaspoon

baking soda

¼

teaspoon

nutmeg

¼

teaspoon

salt

1

cup

pumpkin puree

½

cup

sugar

⅓

cup

brown sugar

,

packed

½

cup

vegetable oil

2

large eggs
For the vanilla buttercream frosting
1

cup

2 sticks unsalted butter, at room temperature

3

cups

confectioners' sugar

2

tablespoons

milk

2

teaspoons

vanilla extract

1

teaspoon

pumpkin pie spice

½

cup

graham cracker crumbs
Preheat oven to 350 degrees F. Line a 12-cup standard muffin tin with paper liners; set aside.
In bowl of an electric mixer fitted with paddle attachment, beat cream cheese, sugar and pumpkin pie spice on medium speed until light and fluffy, approximately 2-3 minutes; set aside.
In a large bowl, combine flour, pumpkin pie spice, baking powder, cinnamon, baking soda, nutmeg and salt.
In a large glass measuring cup or another bowl, whisk together pumpkin puree, sugars, vegetable oil and eggs.
Pour mixture over dry ingredients and stir using a rubber spatula just until moist.
Scoop a spoonful of batter evenly into the muffin tray. Drop 2 teaspoons cream cheese filling into the center of each cup. Top with remaining batter to completely cover the filling. Place into oven and bake for 15-18 minutes, or until a tester inserted in center comes out clean. Remove from oven and cool completely on a wire rack before frosting.
In bowl of an electric mixer fitted with paddle attachment, beat butter and confectioners' sugar on medium speed until light and fluffy, approximately 1-2 minutes. With mixer on low speed, add milk, vanilla and pumpkin pie spice, beating just until incorporated. Increase speed to medium high and beat until frosting is light and fluffy, approximately 1-2 minutes.
Use a small offset spatula or a pastry bag fitted with decorative tip #807 to frost the cupcakes, garnished with graham cracker crumbs, if desired.
Disclosure: I have been selected by Kraft Foods to be a spokesperson for PHILADELPHIA Cream Cheese. While I have been compensated for my time, my opinions are my own.
Related posts