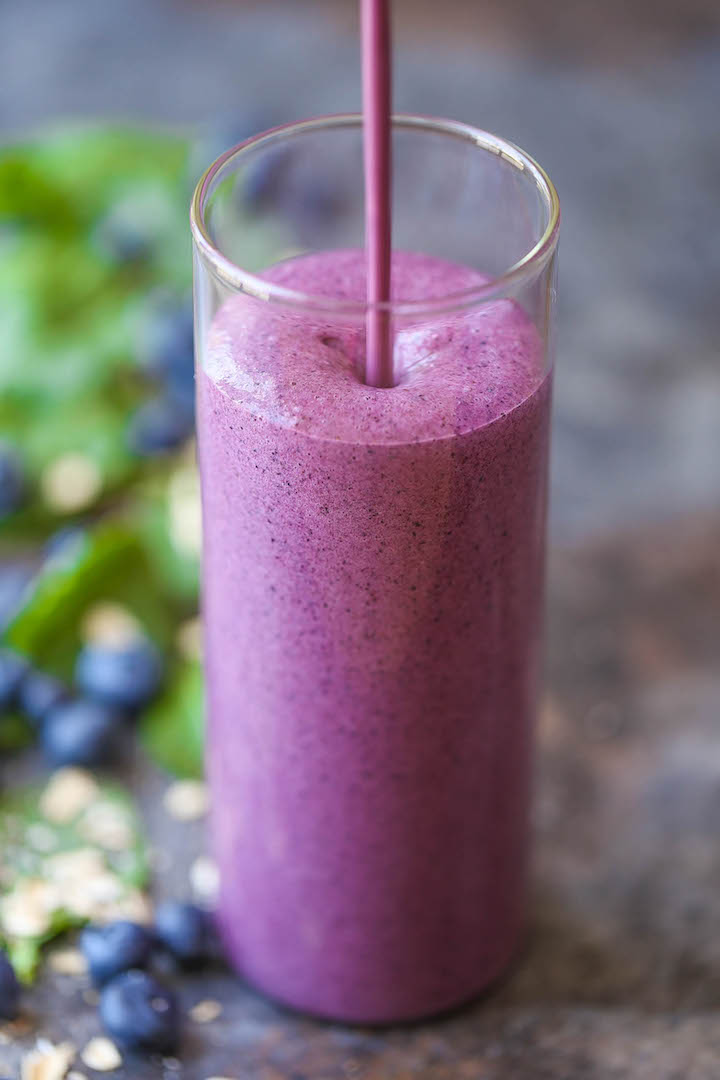 Protein Blueberry Kale Smoothie – Easy recipes
ma3ti, 7 days ago
0
2 min

read
10
A protein-packed healthy yet equally tasty breakfast that can be made in just 5 min! And you won't even taste the kale!

This is a great shake to make as a mid-morning snack, post-workout fuel or simply as a breakfast alternative. And you only need 5 minutes to whip this up and 7 ingredients which you probably already have on hand. So there's no excuses here!
Here's what you need:
Blueberries. The fiber in the blueberries can help lower cholesterol in the blood and thus decrease heart disease.
Kale. This can help prevent cancer as chlorphyll, found in kale and other green veggies, binds to carcinogens preventing your body to absorb them. Incorporating kale into a smoothie is also an easy way to get those kids (or even difficult adults) to get their greens in!
Yogurt. This is an excellent source of probiotics which are essential for digestive tract health, not to mention a great source of protein, calcium, vitamin B2 and B12, potassium and magnesium.
Banana. Say hello to potatssium-central, a mineral that is necessary for your heart and blood pressure control.
Protein Powder. Protein is essential as a building block for the human body, and not just for muscles but also for tendons, organs, skins and hormones.
Oats. This is another great source of fiber, which is great for helping you feel full and helps lower bad cholesterol.
Chia. This is one of the most nutritious foods on the planet. They contain fiber, protein and omega-3 fatty acids, and fatty acids are great helping with skin, depression, asthma, ADHD, and many more.
1

cup

frozen blueberries

1

cup

baby kale

1

cup

plain yogurt

1

banana

1

scoop protein powder

2

tablespoons

old fashioned oats

1

tablespoon

chia seeds
Combine blueberries, kale, yogurt, banana, protein powder, oats, chia and 1/2 cup ice in blender until smooth.
Serve immediately.
Related posts