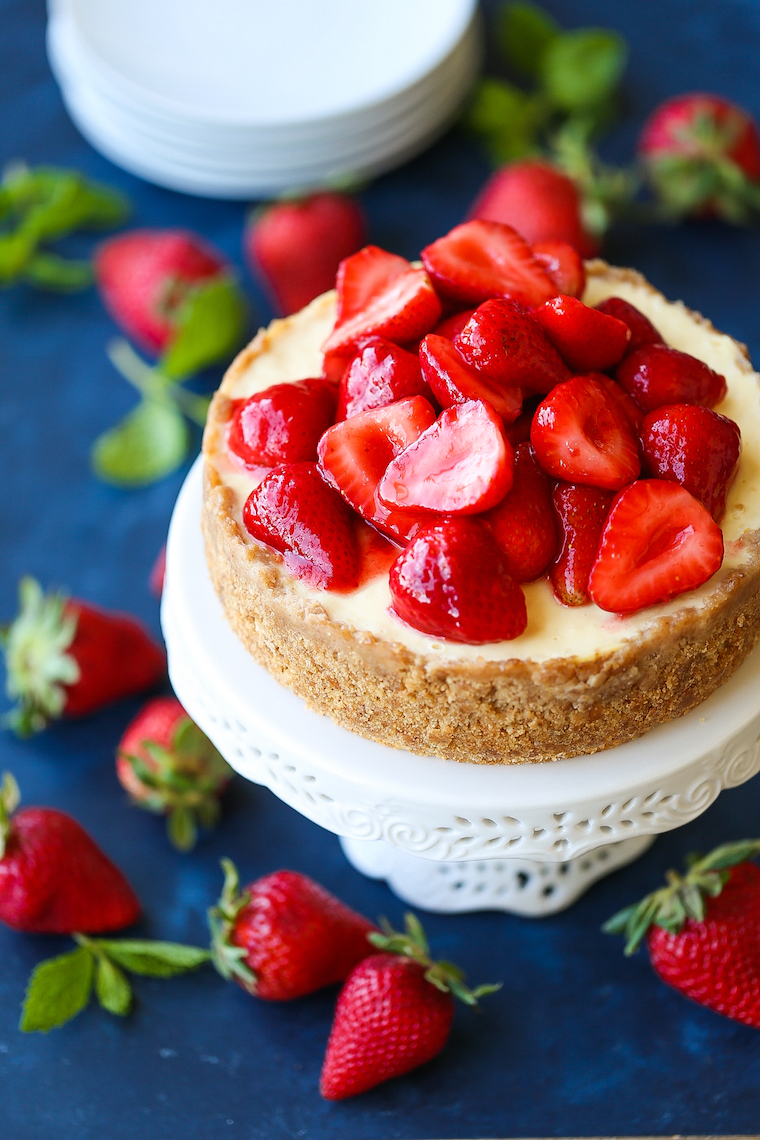 Perfect Instant Pot New York Cheesecake
ma3ti, 6 days ago
0
3 min

read
14
This post may contain affiliate links. Please see our privacy policy for details.
Yes, you can make this in your pressure cooker! It's so creamy, rich & smooth with NO CRACKS! It's simply PERFECT!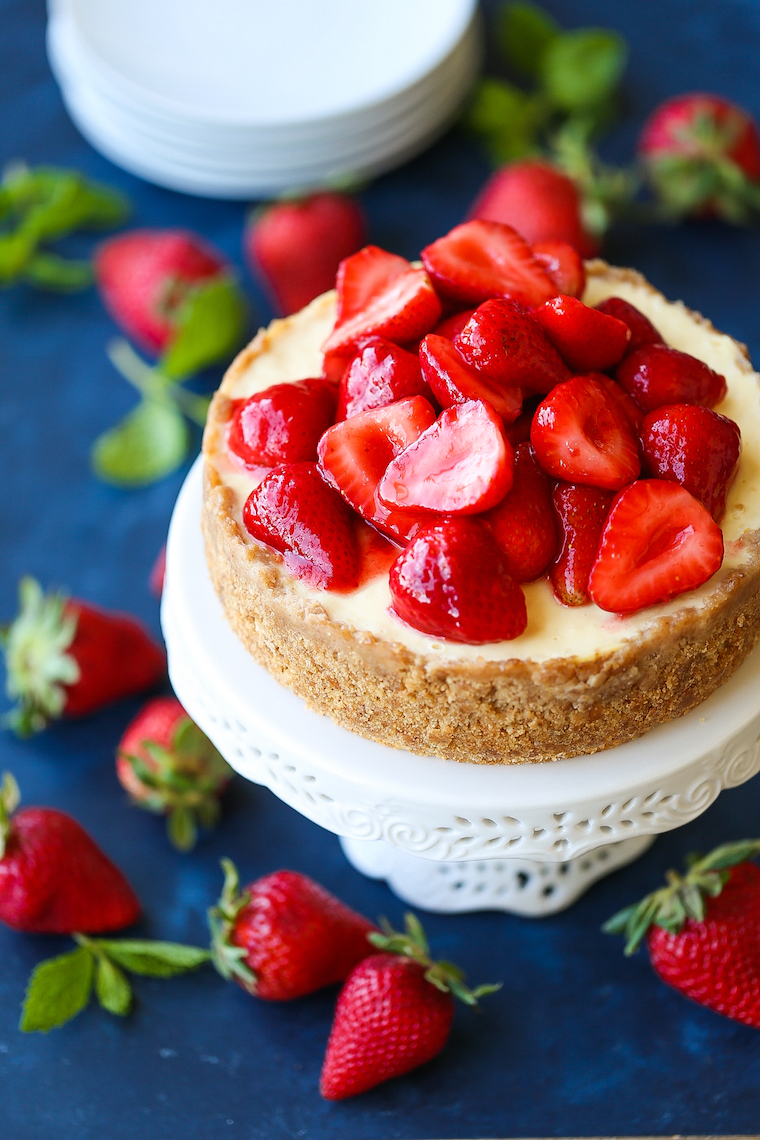 You know how people get worried of those not-very-cute cracks in cheesecakes? So we do that whole water bath situation in the oven?
Well, guys. I have the perfect solution for you.
It's no fuss, it's no mess, and there's no water bath-roasting-pan-foil-lined-pans here. None at all.
It's the perfect cheesecake in the Instant Pot!
I KNOW. It's a little unbelievable. A perfect uncracked 7-inch cheesecake in just 25 minutes?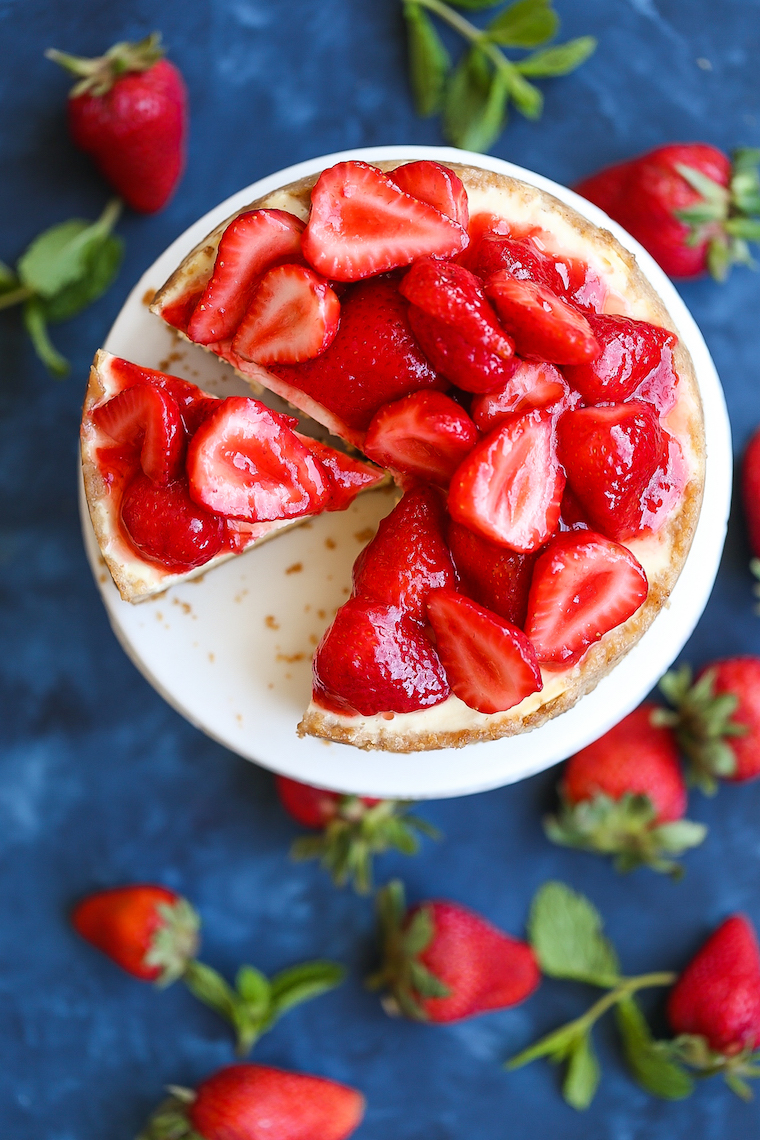 Um, yes! 1000% yes.
I mean, this is probably the only way I'll ever do a cheesecake from now on.
It's just as creamy, it's just as rich, and it's just as smooth and velvety as a traditional oven-baked cheesecake.
It's just, well, easier!
You can serve it as is (because it really is perfection) or you can whip up the quickest 2-minute strawberry topping!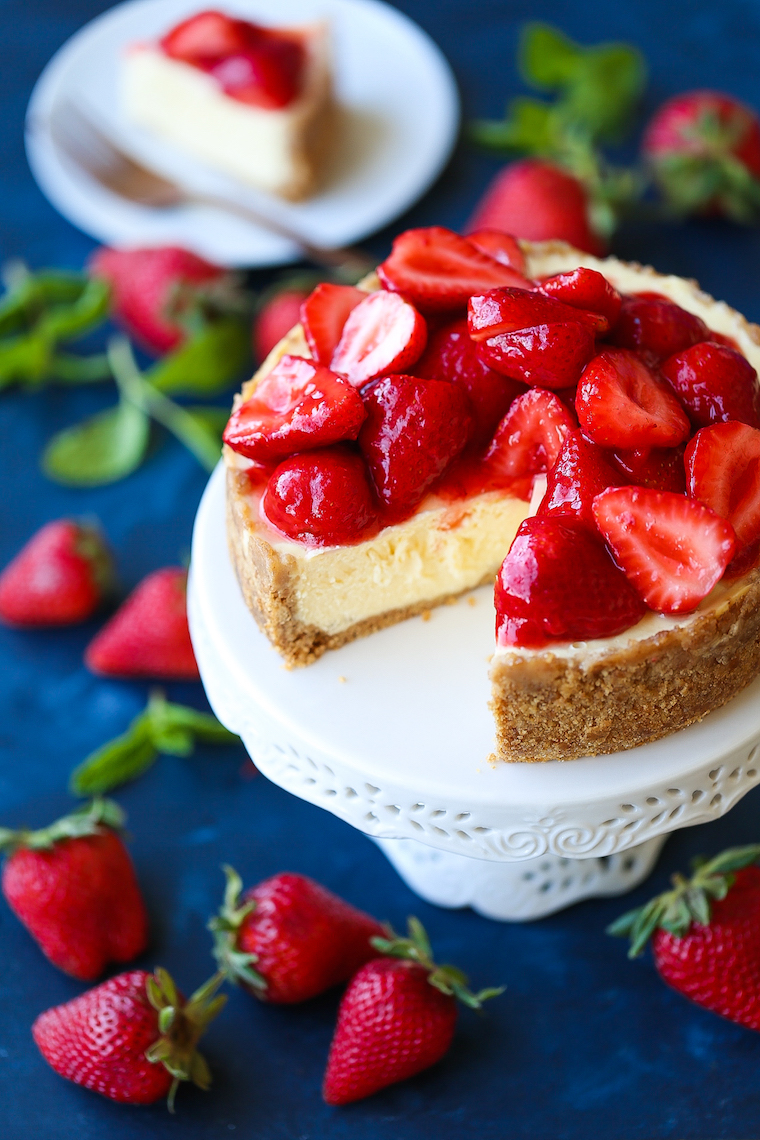 1 ¼

cups

graham crackers crumbs

5

tablespoons

unsalted butter

,

melted

½

cup

plus 1 tablespoon granulated sugar

,

divided

¼

teaspoon

ground cinnamon

2

8-ounce packages cream cheese, at room temperature

1 ½

teaspoons

cornstarch

3

large eggs

,

at room temperature

½

cup

heavy cream

,

at room temperature

2

teaspoons

vanilla extract

1

teaspoon

fresh lemon zest

½

teaspoon

almond extract

3

tablespoons

strawberry jam

2

cups

halved strawberries
Lightly oil a 7-inch springform pan or coat with nonstick spray.
In a large bowl, combine graham cracker crumbs, butter, 1 tablespoon sugar and cinnamon. Press crumb mixture onto the bottom and 1 1/2 inches up the sides of the pan; place in freezer.
In the bowl of an electric mixer fitted with the paddle attachment, beat cream cheese until smooth and creamy, scraping the sides of the bowl as needed, about 2 minutes. Beat in remaining 1/2 cup sugar and cornstarch. Beat in eggs, one at a time, until well combined. Beat in heavy creamy, vanilla, lemon zest and almond extract.
Remove crust from freezer; pour cream cheese mixture into the prepared pan. Working carefully, gently place the prepared pan on top of the trivet.
Select manual setting; adjust pressure to high, and set time for 28 minutes. When finished cooking, release pressure naturally according to manufacturer's directions, about 20-30 minutes.
Remove cheesecake and let cool on a wire rack for 1 hour; run a paring knife around the edges. Cover; place into the refrigerator for 6 hours or overnight.
In a medium bowl, combine jam and 1 tablespoon water. Cover loosely and place into microwave for 30 seconds, or until melted and smooth. Stir in strawberries until evenly coated.
Remove cheesecake from pan; top with strawberry mixture.
Serve immediately.
Related posts