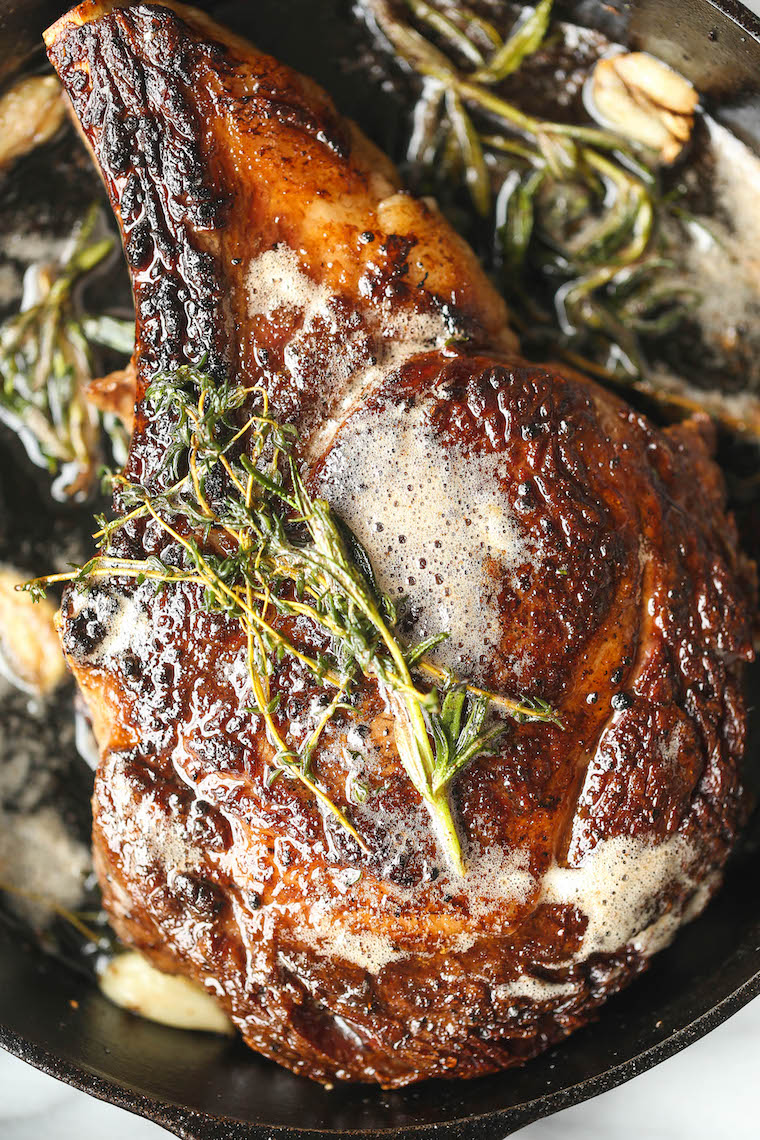 How to Cook a Ribeye Steak
ma3ti, 6 days ago
0
2 min

read
7
Why go to a steakhouse when you can make the most perfect ribeye right at home? Pan seared with the best garlicky herb butter!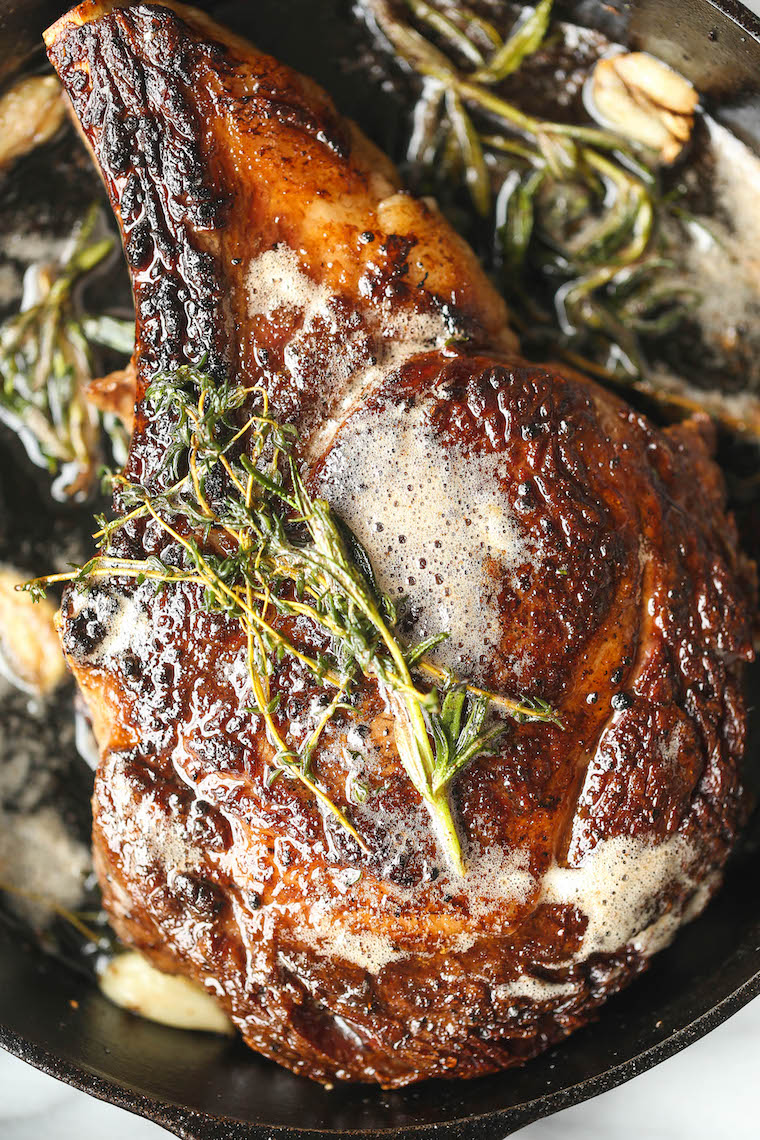 Whoa. Just whoa.
Say hello to the most beautiful ribeye you have ever laid your eyes on. Perfectly crusted with foaming warm butter infused with smashed garlic cloves and fresh thyme + rosemary sprigs.
It is truly a thing of beauty.
So skip the expensive steakhouse this Valentine's Day. Skip the lines and the crowded tables. This ribeye has your name written ALL OVER IT.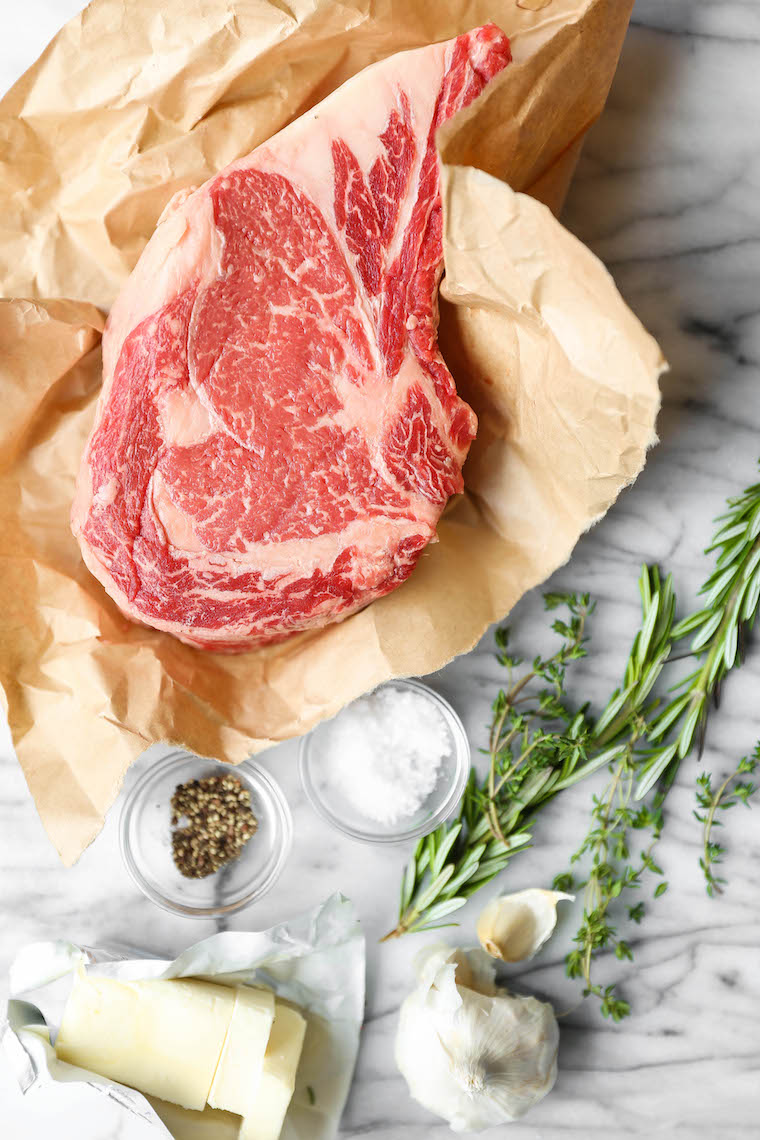 All you need is a few ingredients, a good quality ribeye steak, and a cast iron skillet.
And with a few simple tips, like frequent turning of the steak to get that gorgeous steak crust without overcooking the steak to well done, you'll have absolutely no problems topping that steakhouse down the street.
Serve with wine. Serve with potatoes. Serve with salad. Serve with lobster. Or serve alone.
It is all good.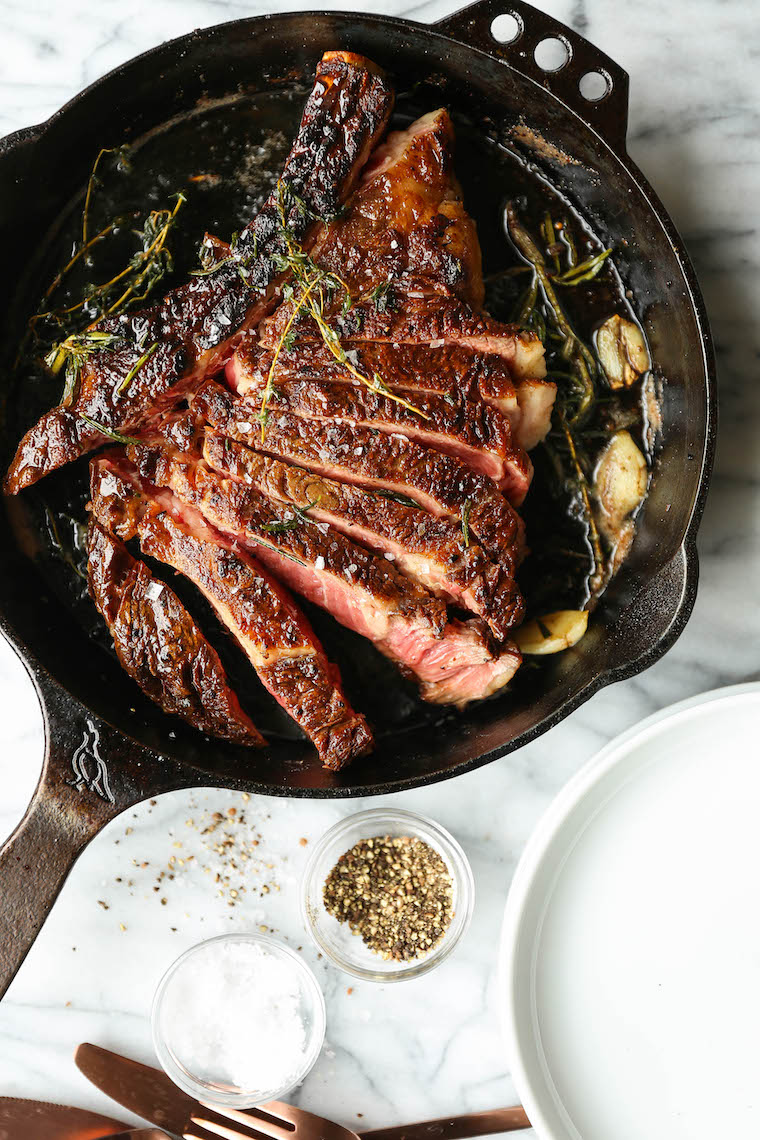 1

24-ounce bone-in ribeye steak, 2-inch-thick, at room temperature

Kosher salt and freshly ground black pepper

,

to taste

1

tablespoon

canola oil

3

tablespoons

unsalted butter

3

cloves

garlic

,

smashed

3

sprigs fresh thyme

2

sprigs fresh rosemary
Using paper towels, pat both sides of the steak dry; season generously with 1 1/4 teaspoons salt and 1/2 teaspoon pepper.
Heat a medium cast iron skillet over medium high heat until very hot, about 1-2 minutes; add canola oil.
Place the steak in the middle of the skillet and cook, turning every 2-3 minutes, until a dark crust has formed on both sides, about 12-14 minutes.
Reduce heat to medium low. Push steak to one side of the skillet; add butter, garlic, thyme and rosemary to opposite side of the skillet, tilting the skillet towards the butter and cooking until butter is foaming, about 30 seconds to 1 minute.
Working carefully, spoon butter over steak for 1-2 minutes, turning over once, until it reaches an internal temperature of 120 degrees F for medium rare, or until desired doneness. Let rest 15 minutes before slicing.
Serve immediately.
Related posts