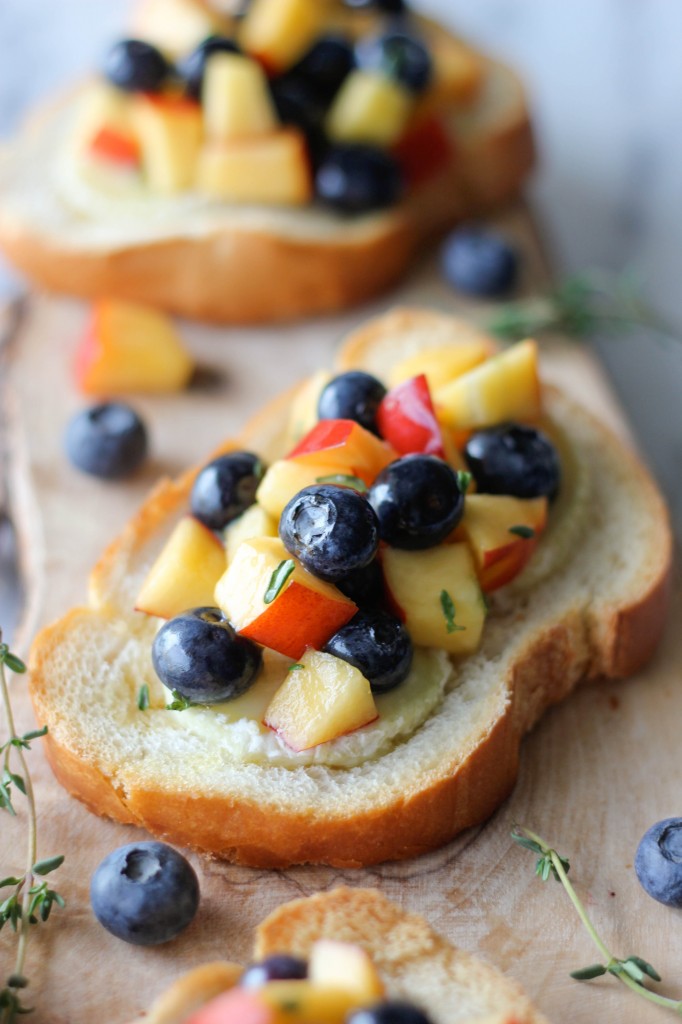 Goat Cheese Crostini with Blueberry and Peach Thyme Salsa
ma3ti, 2 months ago
0
2 min

read
38
The flavors of summer in this refreshing salsa pair up with this tangy goat cheese for an elegant appetizer.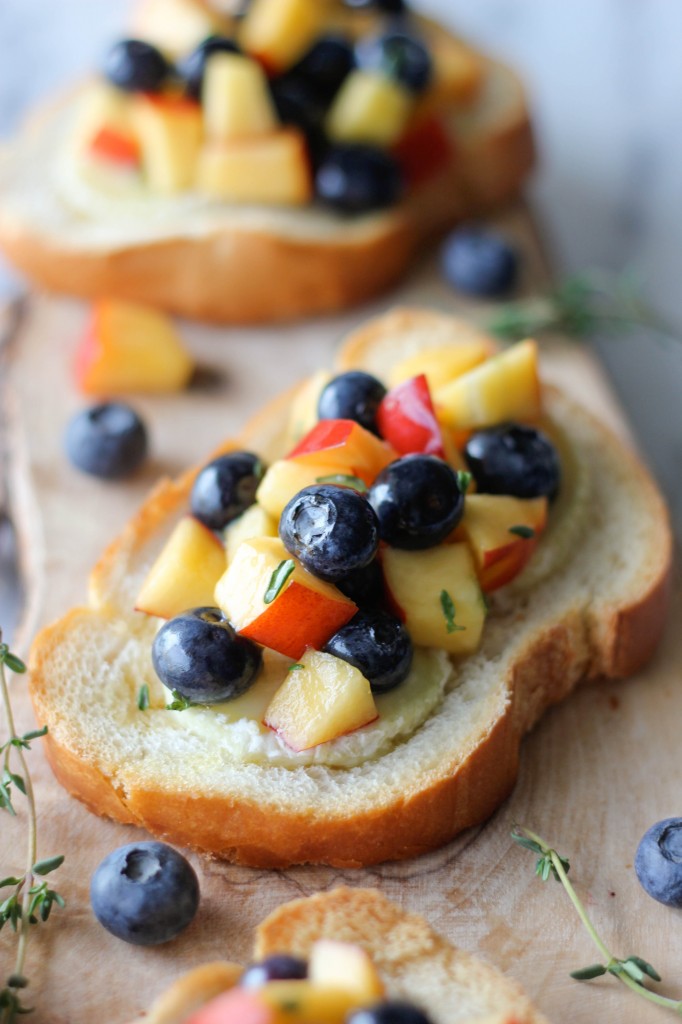 I don't know if you've noticed but I've been a bit obsessed with adding fruit to my salsas lately – like this strawberry mango salsa or this grilled corn mango salsa or even this Sriracha guacamole loaded with chunks of sweet mango. So when I noticed a huge batch of blueberries and tons of peaches in my fridge just waiting to be used up, I just knew I had to make another fruit salsa.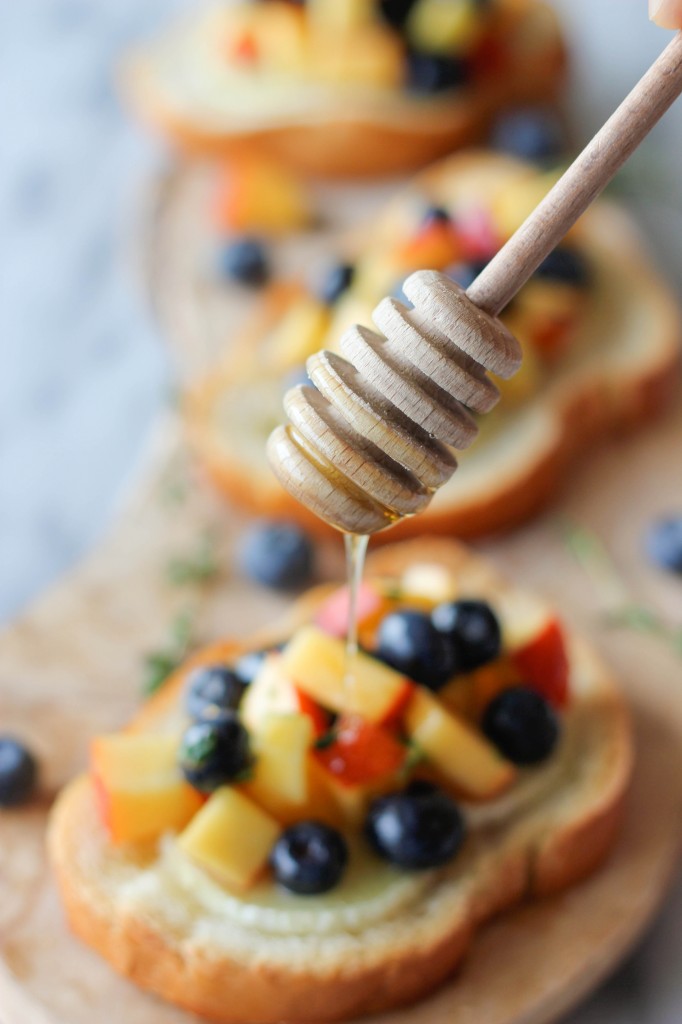 But before diving into the salsa with a huge spoon, which is how I usually eat my salsas (I can't be the only one doing this, right?), I couldn't help but think to make a crostini with it. I mean, fresh baked crusty bread with melted cheese and salsa in bite-sized form? Sounds like perfection.
Now for this crostini, I used a type of cheese that I've never used before, specifically soft aged crottin which is a type of goat cheese from France. The flavors of crottin are much more complex than traditional goat cheese with a bit of tartness and nuttiness in every bite, and is best served warm.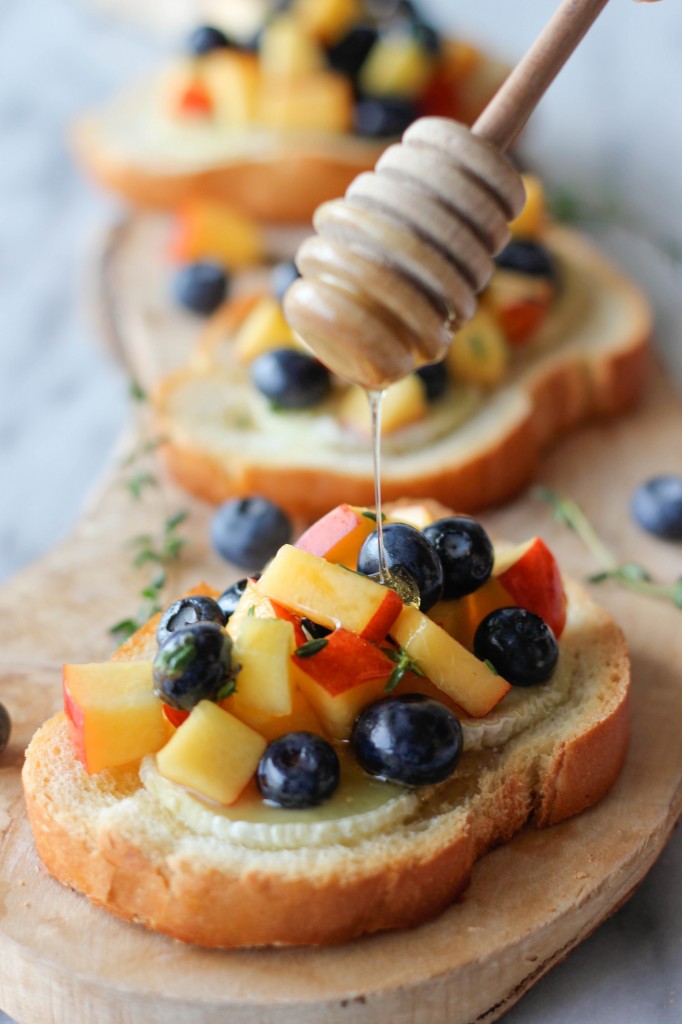 So I sliced up a freshly baked baguette, threw on some Crottin and popped them into a 350 degree F oven to give it that toasted goodness before topping them off with the sweet and refreshing blueberry and peach thyme salsa. They came together so quickly, making it perfect for dinner parties or even for a romantic dinner. Either way, your guests will be so impressed with the elegance of these 20-minute crostini bites!
1

baguette

,

thinly sliced

2

tablespoons

olive oil

4

ounces

French goat's cheese crottin

,

thinly sliced
For the Blueberry and Peach Thyme Slasa
2

peaches

,

seeded and diced

1

cup

blueberries

2

tablespoons

honey

2

teaspoons

fresh thyme leaves

Juice of 1 lemon
In a large bowl, combine peaches, blueberries, honey, thyme and lemon juice; set aside.
Preheat oven to 350 degrees F. Line a baking sheet with parchment paper.
Place baguette slices onto prepared baking sheet. Drizzle with 2 tablespoons olive oil. Place into oven and bake for 6-8 minutes, or until golden brown.
Add crottin to each baguette slice. Place into oven and bake until melted, about 3-4 minutes.
Top each baguette slice with blueberry-peach mixture.
Serve immediately.
Disclosure: This post is sponsored by Goat Cheeses of France. All opinions expressed are my own.
Related posts