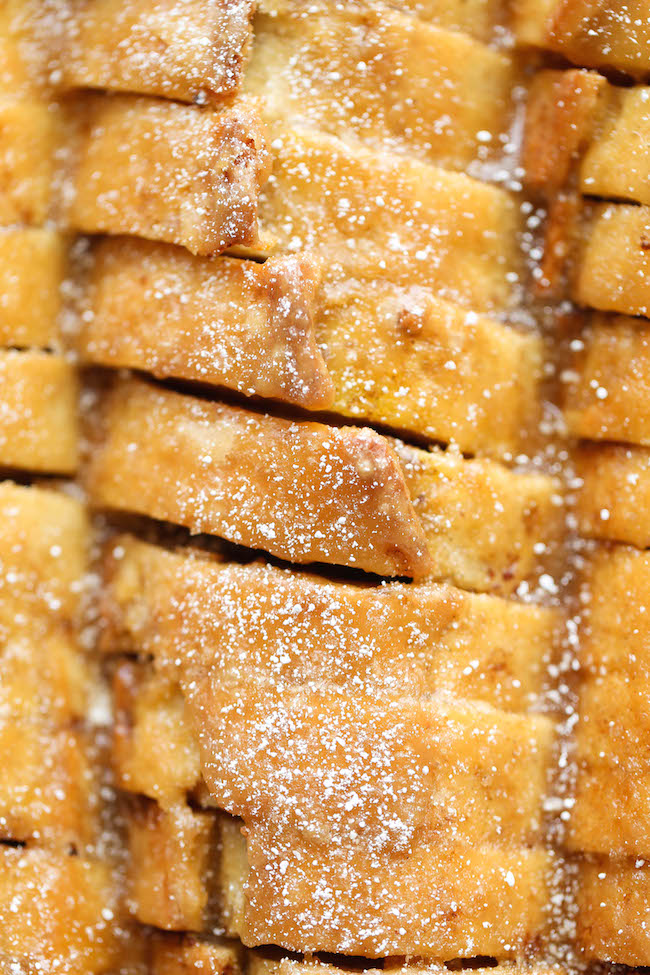 French Toast – Easy recipes
ma3ti, 6 days ago
0
1 min

read
9
I absolutely love making french toast. It's not only easy and quick to make but you already have most of the ingredients right at home. You could use up somewhat old bread for your dish but I actually like to use the freshest of breads. I buy my sandwich bread at a Korean bakery (Tous Les Jours) because they have this daily baked bread made with whipped cream, which makes it super light and airy even after it's been toasted.
French Toast:
Yields 1 serving
Olive oil, non-stick spray, or butter/margarine
2 slices of bread
1 egg
2-3 tablespoons milk
Dash of vanilla
Dash of cinnamon
Optional
Syrup
Jam
Nutella
Powdered sugar
Fruit
Beat the egg, milk, vanilla and cinnamon in a shallow bowl.
Dip the bread into the egg mixture and coat both sides.
Add olive oil to frying pan or skillet over medium heat so that the bread will not stick to the pan. Add the bread and cook 2-3 minutes on each side, or until golden brown.
Serve immediately with syrup, jam, powdered sugar, or fruit. (I really like to top it with powdered sugar, Nutella, and fresh strawberries and blueberries with one strip of bacon. Mmmmmm.)
(Nutella in a squeeze bottle has made my life so much easier!)
Related posts