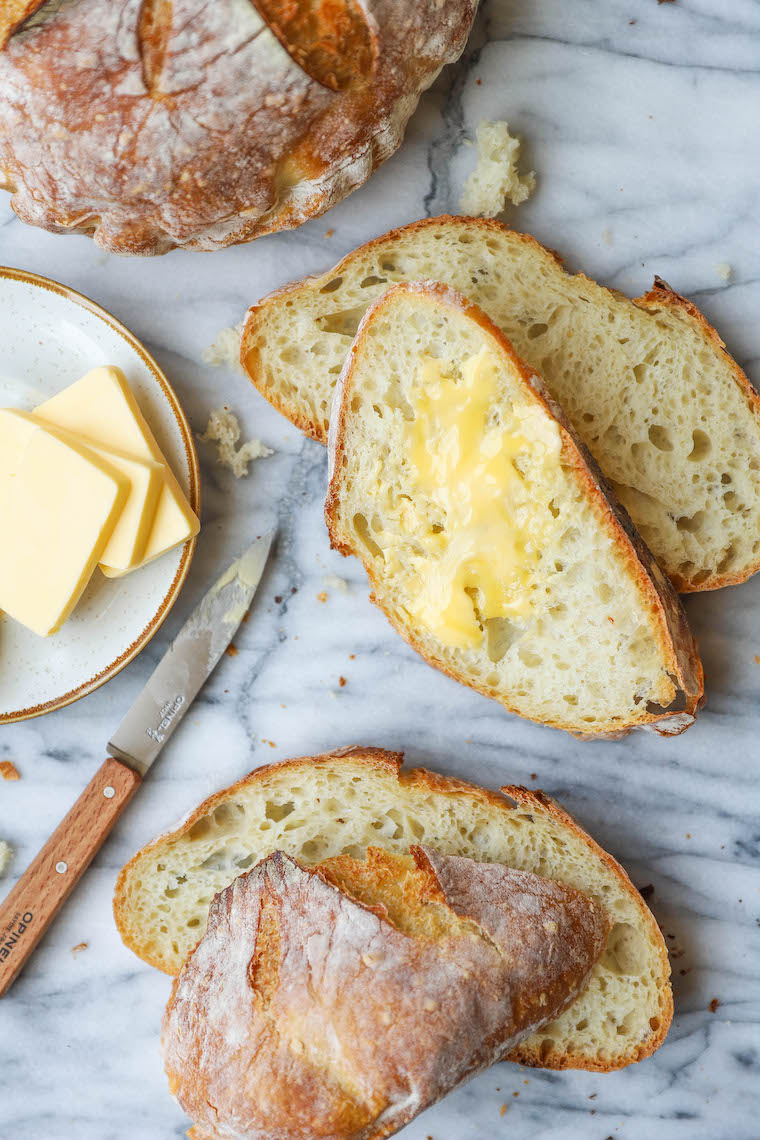 Easiest No Knead Bread Recipe
ma3ti, 6 days ago
0
3 min

read
20
This post may contain affiliate links. Please see our privacy policy for details.
FOOL-PROOF and only 4-ingredients! So hearty and rustic with the most amazing crust + fluffy, soft, chewy inside. Seriously, SO GOOD.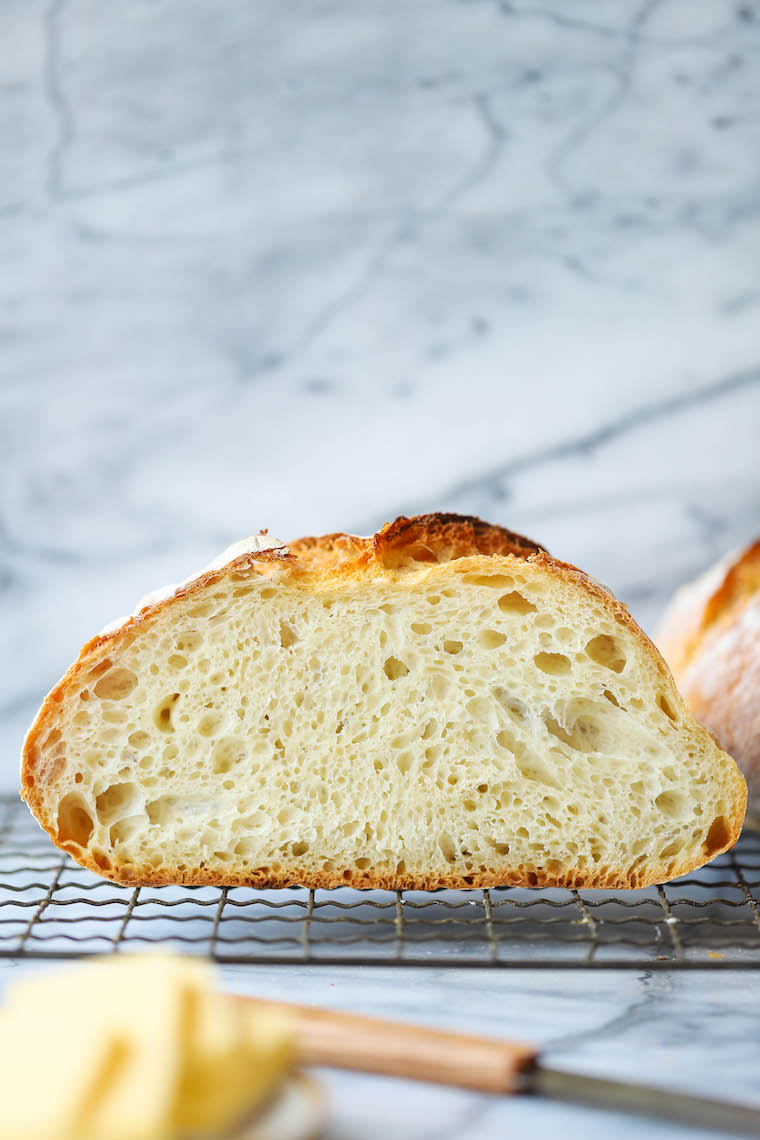 Guys, please say hello to my COVID baby.
Yes, that's exactly right. My bread baby. My bread baby I made every single week starting in March.
My first loaf was…well, it wasn't the prettiest but it was still so darn good. The shaping definitely needed some work.
My second loaf was better, and then my third and fourth loaves were dropped off at neighbors and friends with a contactless drop off.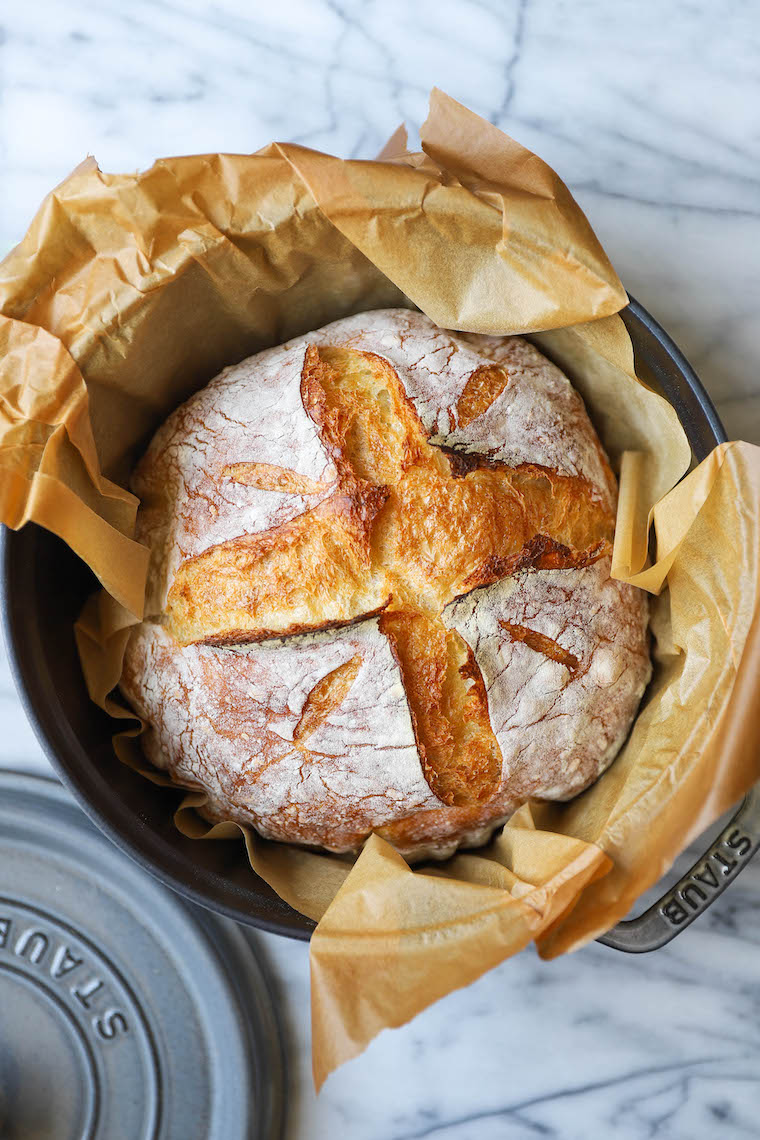 They all got rave reviews. Like the ravest reviews ever. And they all finished the loaves within a day.
I don't blame them. It is just that good. And it's unbelievably easy (except no one will believe you when you tell them that). Bread making has such a tedious, overwhelming rap to make but this no knead method requires very little hands-on time.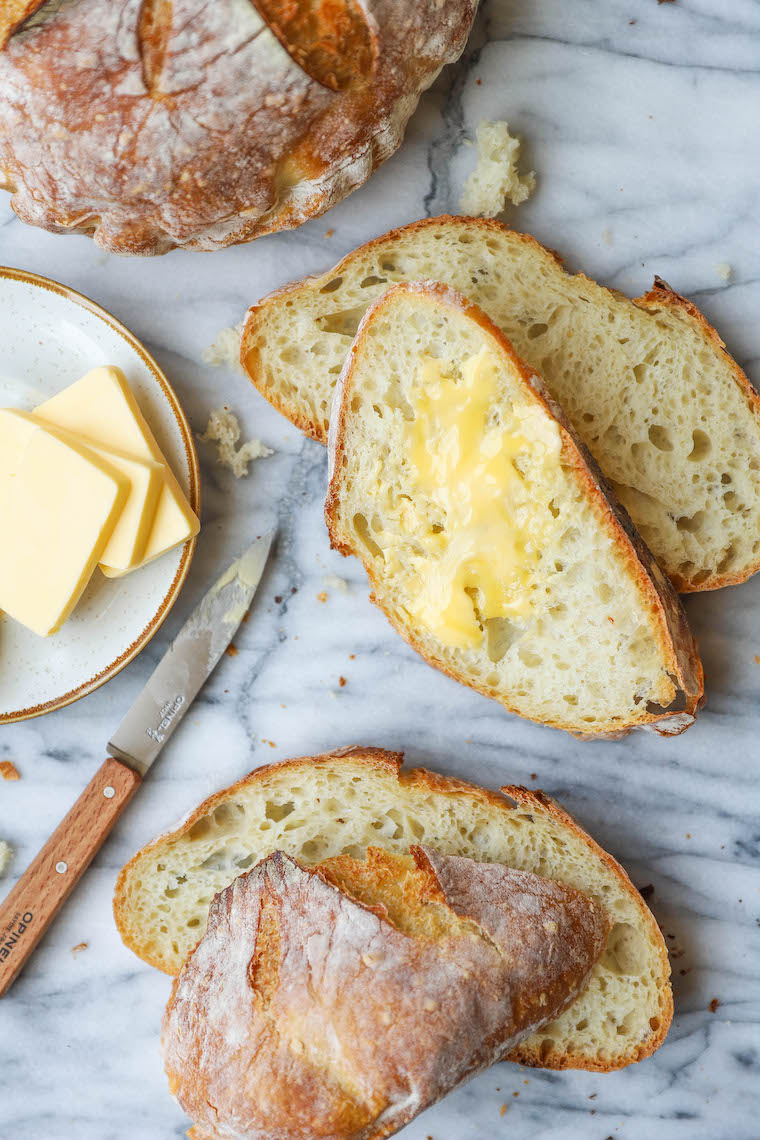 Some notes on the recipe
If you cannot find instant yeast, I have substituted active dry yeast with an overnight rise with beautiful results.
A Dutch oven is key for this recipe to get that amazing crisp exterior. If you do not have a Dutch oven, I recommend trying this recipe instead.
You do not necessarily need a bread lame to make slits across your dough. I have used kitchen sheers and I have also forgotten to cut slits prior to baking – it is all good.
You can substitute 1 cup of all-purpose flour for whole wheat flour, keeping the rest of the recipe the same.
3 ¼

cups

all-purpose flour

2

teaspoons

kosher salt

¾

teaspoon

instant yeast

1 ½

cups

warm water

,

100-110 degrees F
In a large bowl, combine flour, salt and yeast. Create a well in the center; add water.
Using a wooden spoon or your hand, stir until a wet, sticky dough forms, about 1-2 minutes.
Cover bowl tightly with plastic wrap and let stand at a warm place until doubled in size and surface is dotted with bubbles, about 6-8 hours.
Working on a lightly floured sheet of parchment paper, fold dough over itself 3-4 times, turning after each fold; gently shape dough into a round.
Cover with a clean dishtowel and let stand at room temperature until dough has doubled in size, about 1 hour.

Preheat oven to 450 degrees F. Place a 4-qt Dutch oven, covered, in the oven for at least 30 minutes.

Remove Dutch oven from the oven; working carefully, place dough into the Dutch oven using the parchment paper as a sling.
OPTIONAL: Using a sharp knife or bread lame, make a few shallow cuts on the top.
Cover and place in the oven; remove the lid after 30 minutes. Continue baking until golden brown and completely cooked through, reaching an internal temperature of 210 degrees F, about 15 minutes more. Let cool 30 minutes on a wire rack
Serve warm.
Related posts