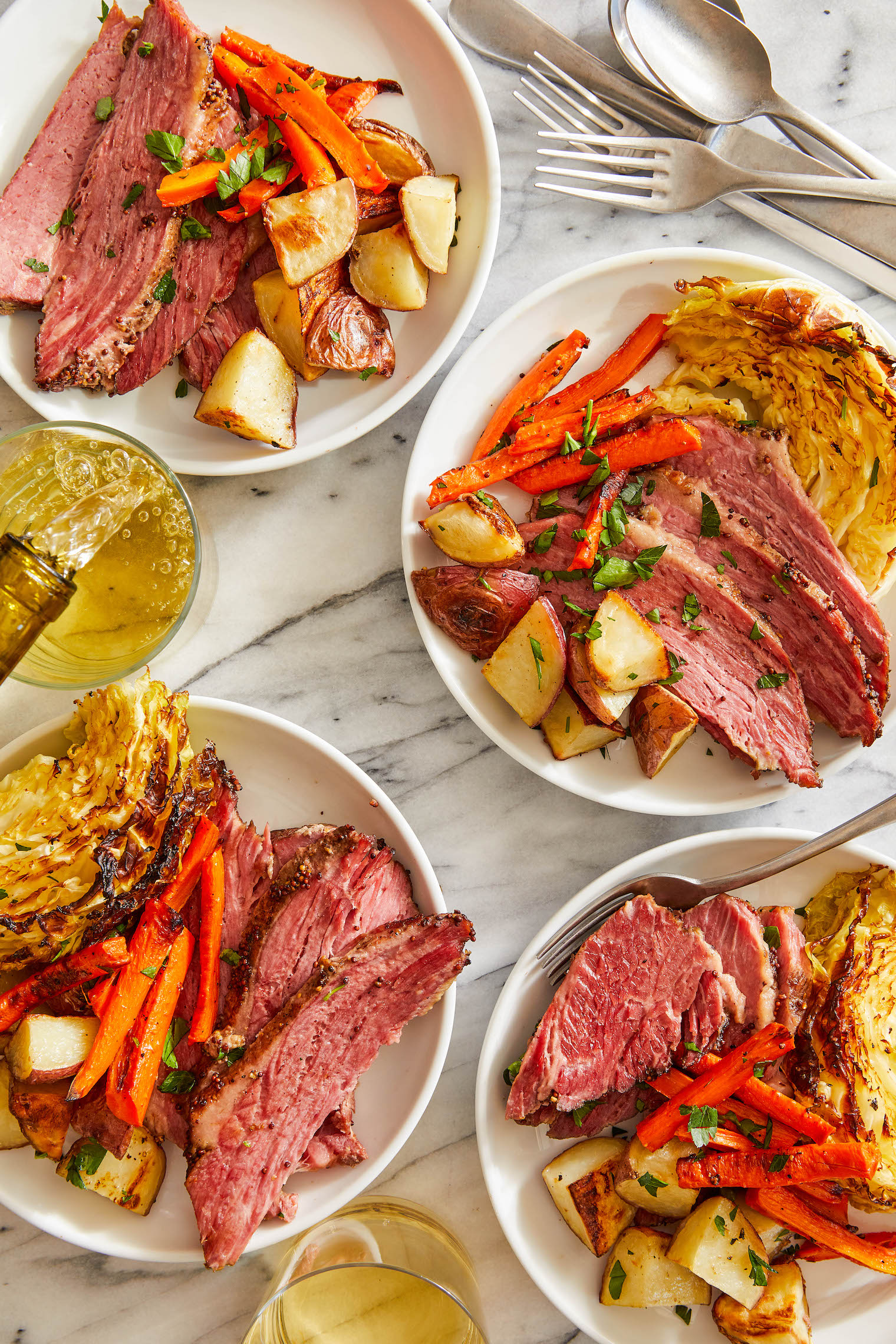 Corned Beef and Cabbage – Easy recipes
ma3ti, 2 weeks ago
0
2 min

read
15
THE BEST corned beef dinner with cabbage, potatoes and carrots, all roasted to perfection! Best served with mustard.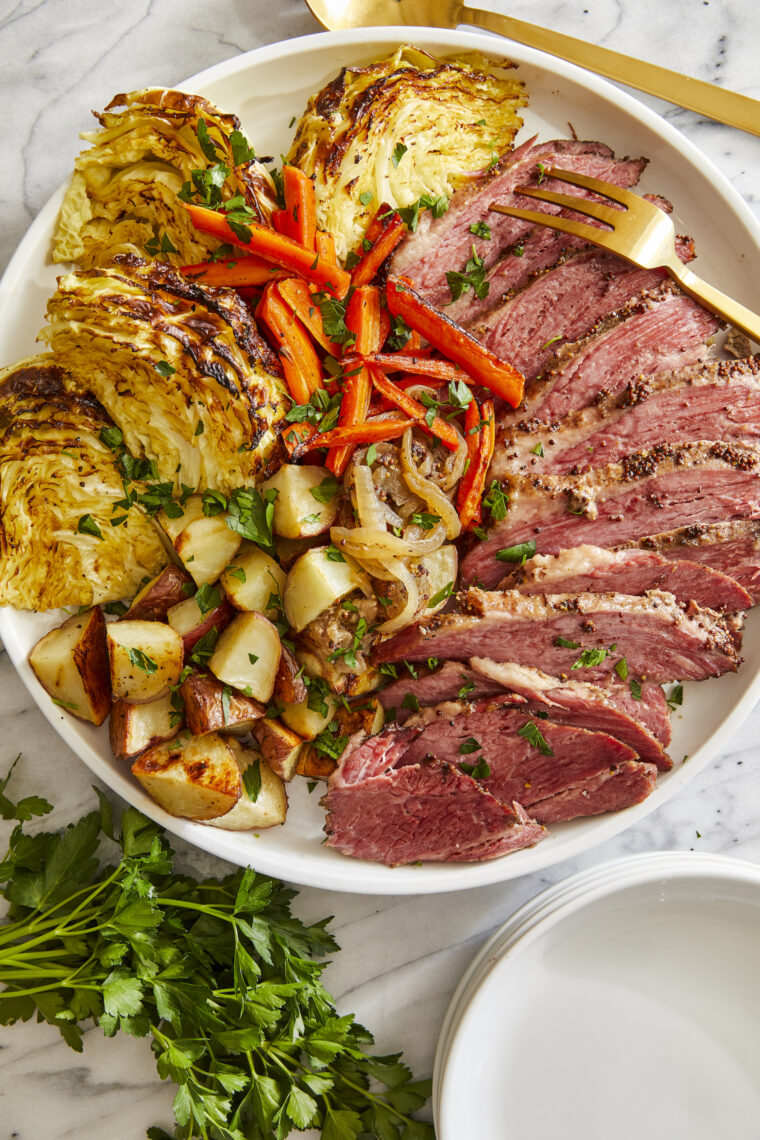 Say hello to the must-have dinner this St. Patrick's Day. A complete corned beef dinner made completely in your oven from start to finish.
The key thing here though is to soak your corned beef for at least 2 hours prior to cooking to help draw out the salt during the curing process. It truly makes all the difference.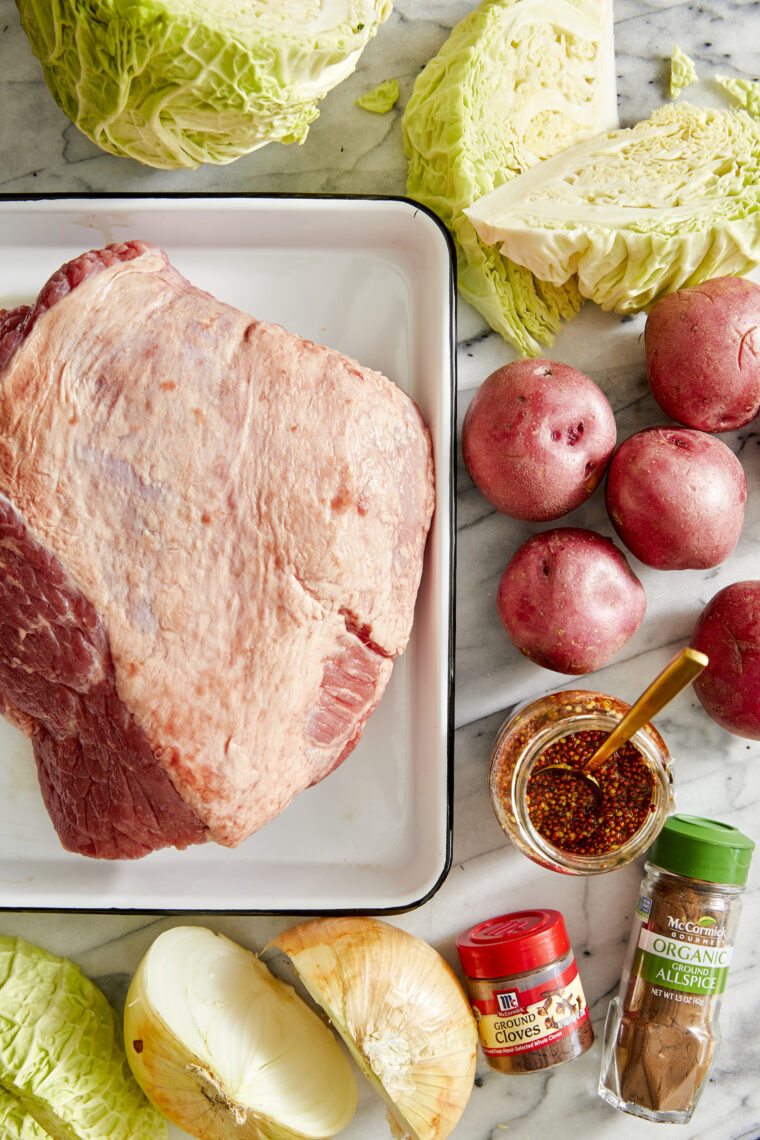 While your corned beef cooks for about 3 1/2-4 hours (not to worry, most of this time is completely hands off), you can roast your side goodies (cabbage, potatoes and carrots) during the last 35 minutes of cooking time.
When ready to serve, go ahead and spoon some of the warm pan drippings right onto your corned beef. You won't regret it at all.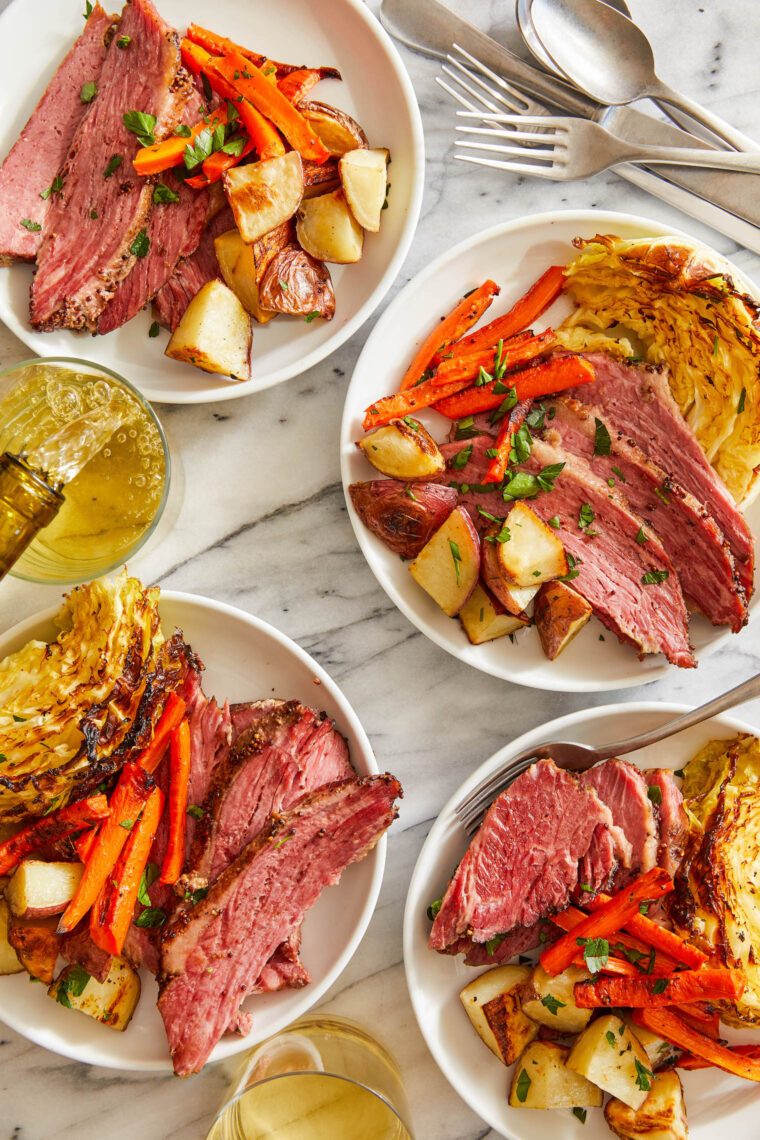 1

4 1/2 pound center-cut corned beef brisket, excess fat trimmed

3

tablespoons

whole grain mustard

¼

teaspoon

ground allspice

¼

teaspoon

ground cloves

Kosher salt and freshly ground black pepper

,

to taste

1

medium sweet onion

,

sliced

1

head cabbage

,

cut into 2-inch wedges

3

tablespoons

olive oil

,

divided

2

pounds

medium red potatoes

,

quartered

3

large carrots

,

cut into 3-inch pieces

2

tablespoons

chopped fresh parsley leaves
Place corned beef in a large bowl and cover with cold water; let stand 1-2 hours. Rinse with cold water and thoroughly pat dry.
Preheat oven to 325 degrees F. Line a 9×13 baking dish with foil.
MUSTARD MIXTURE: In a small bowl, combine mustard, allspice, cloves and 1 teaspoon pepper.
Place corned beef onto the prepared baking dish. Spread MUSTARD MIXTURE evenly over one side of the corned beef; top with onions. Fold up all 4 sides of the foil over the corned beef, covering completely and sealing the packet closed.
Place into oven and bake until tender, about 3 1/2-4 hours; let stand covered.
Increase oven temperature to 425 degrees F. Line two baking sheets with parchment paper.
Brush cabbage with 1 tablespoon olive oil. Place in a single layer onto the prepared baking sheet; season with salt and pepper, to taste.
Place potatoes and carrots in a single layer onto the second prepared baking sheet. Add remaining 2 tablespoons olive oil; gently toss to combine. Season with salt and pepper, to taste.
Place sheet pans into oven, on separate racks, and bake until cabbage is lightly charred and potatoes and carrots are tender, about 30-35 minutes, rotating pans and stirring halfway through baking.
Thinly slice corned beef against the grain and serve with onions, cabbage, potatoes and carrots, garnished with parsley, if desired.
Related posts