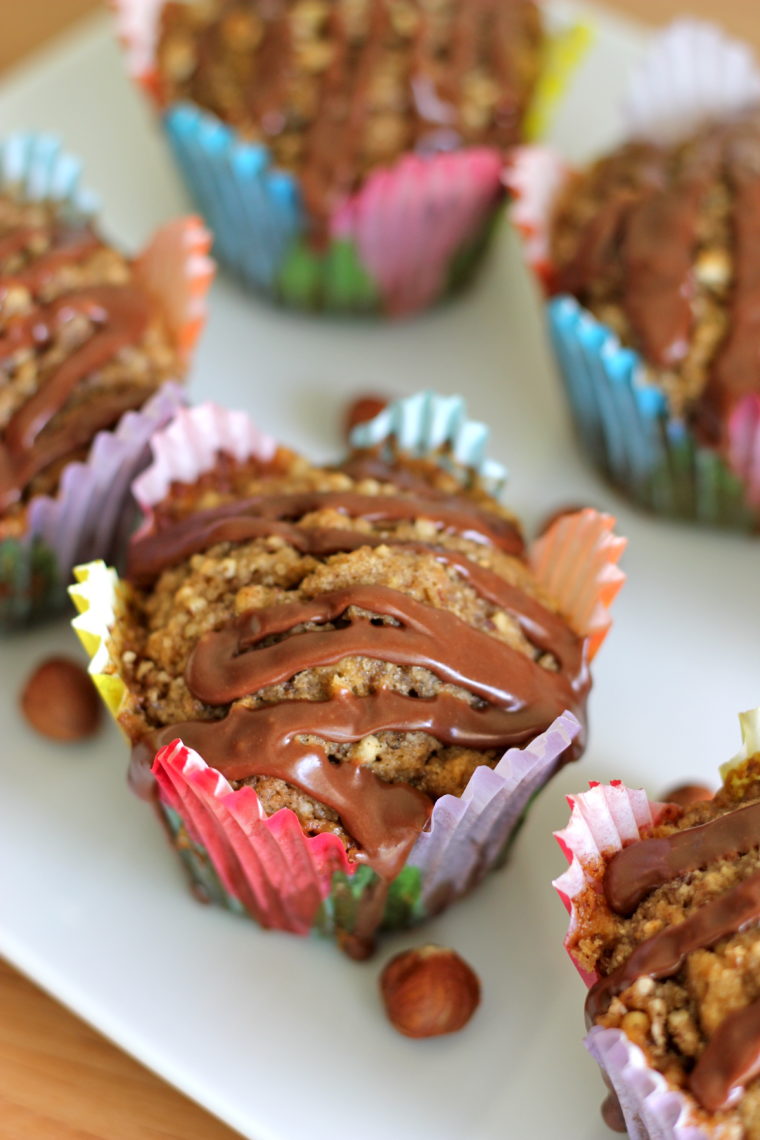 Coffee Hazelnut Muffins with Nutella Glaze
ma3ti, 2 weeks ago
0
4 min

read
12
Get your dose of coffee with an indulgent Nutella glaze to start your morning!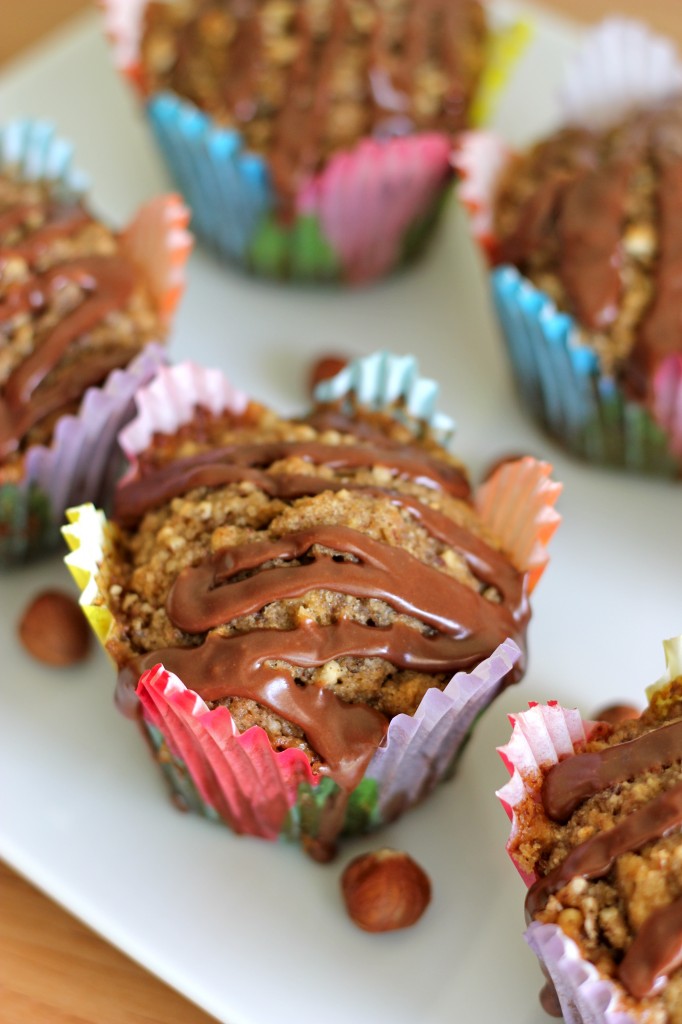 I hope everyone is having a wonderful Memorial Day weekend. I cannot even begin to tell you how happy I am that I don't have to work today. I don't need to wake up at 4:45 AM and then sit in traffic for an hour going to and from work. Instead, I will be spending the day with Jason, cooking throughout the day, possibly going to Ikea, and watching the Eastern conference finals game 1 with the Boston Celtics and Miami Heat. I'm no basketball fan so I pretty much sit next to Jason and ask stupid questions while he's so focused on the game.
In addition to all my Memorial Day activities, I will also be devouring these muffins. It's a coffee base muffin paired with a wonderful nutty hazelnut streusel topping, finished off with a Nutella Glaze. Yes, you heard me right. I said Nutella. Glaze. I actually had no idea that you could make a glaze out of this awesome hazelnut spread. It's seriously amazing as to what you can do with a little bit of powdered sugar and milk. Had I known that this was possible, I would've topped off all my muffins with this decadent glaze!
Here's how you make these awesome coffee-licious, hazelnutty muffins that are a sure way to wake you up in the morning:
First, preheat the oven to 400 degrees F and line a muffin pan with some cute liners. Cooking spray will also work just fine.
We then make the streusel topping by combining the hazelnut meal, brown sugar and allspice. Now I found that hazelnut meal is super expensive so instead, I bought a bag of hazelnuts and ground them up real nice in the food processor. Easy, simple, fresh, and inexpensive.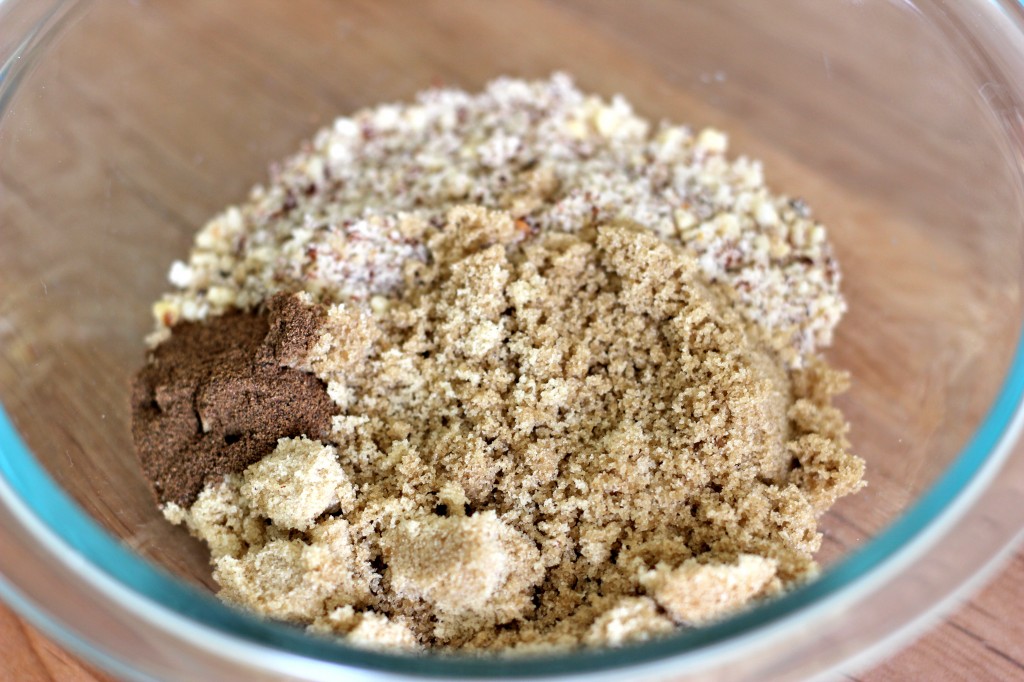 Add some cold butter cubes to the bowl, using your fingers or a pastry cutter to work them into the dry ingredients until it gets really crumbly.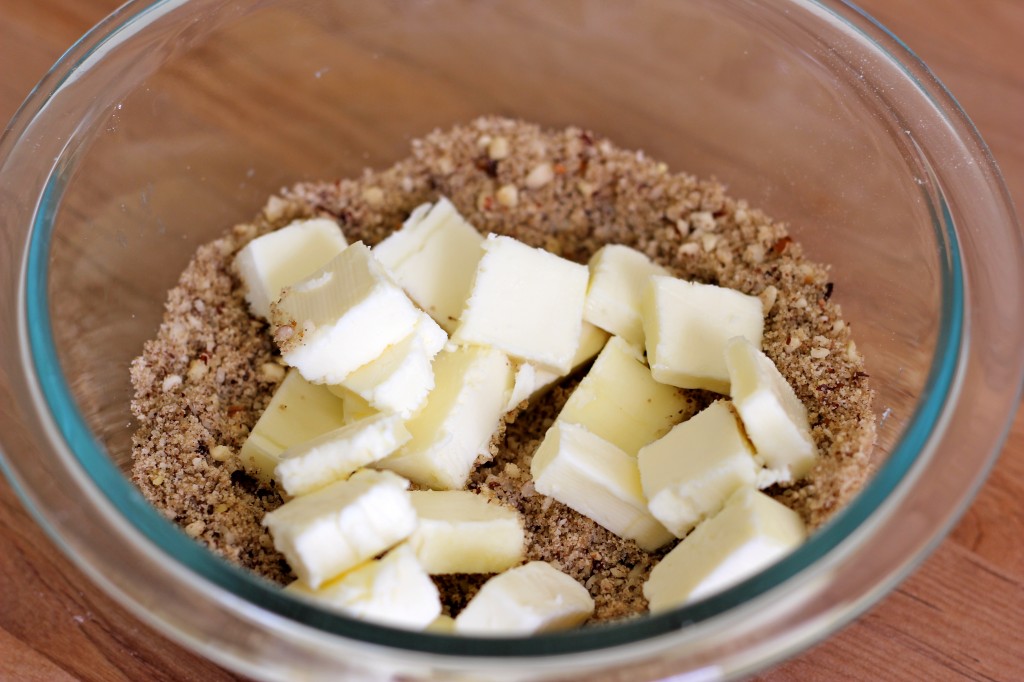 I like using my hands for this. Mushing up butter with my fingers is incredibly therapeutic for me.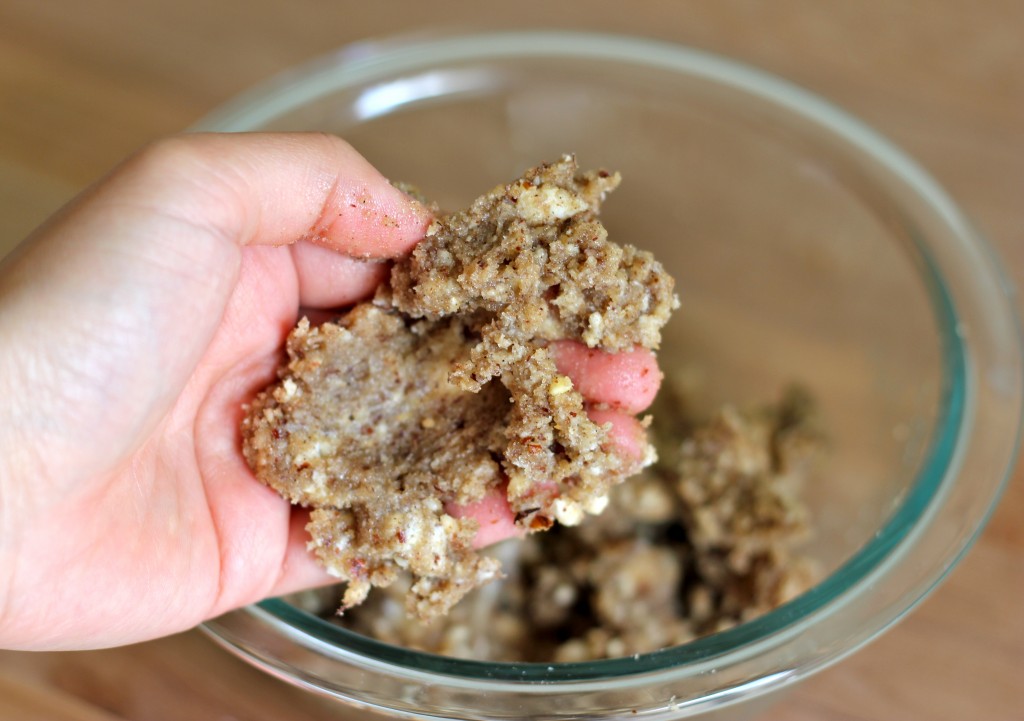 Now that we made the streusel, go ahead and combine the dry ingredients for the muffins.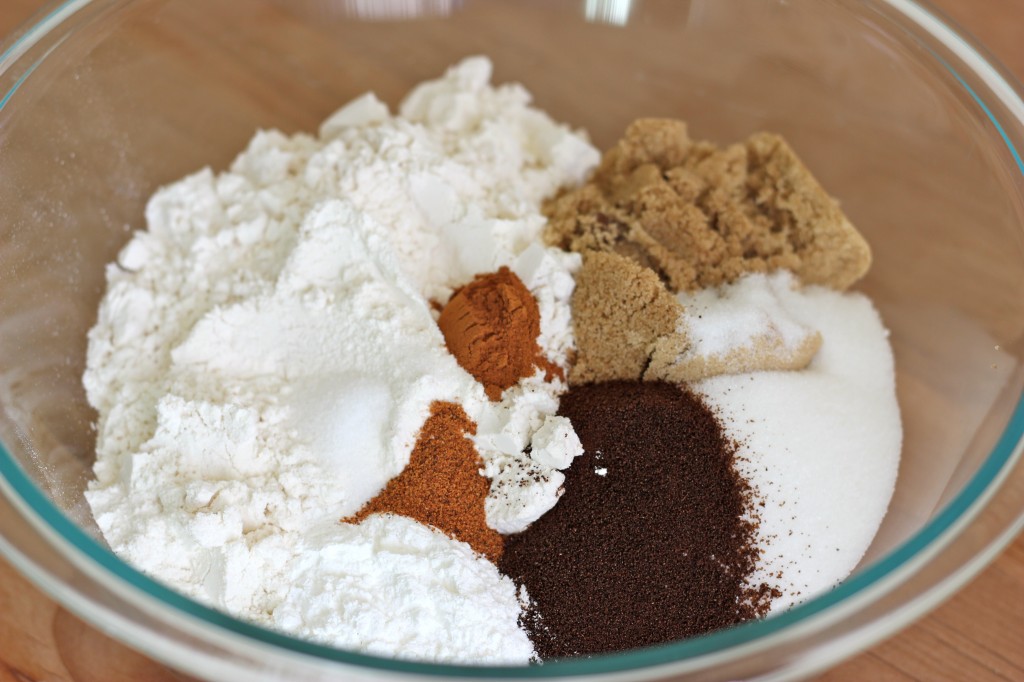 Then whisk together the wet ingredients – coffee, butter, egg and vanilla.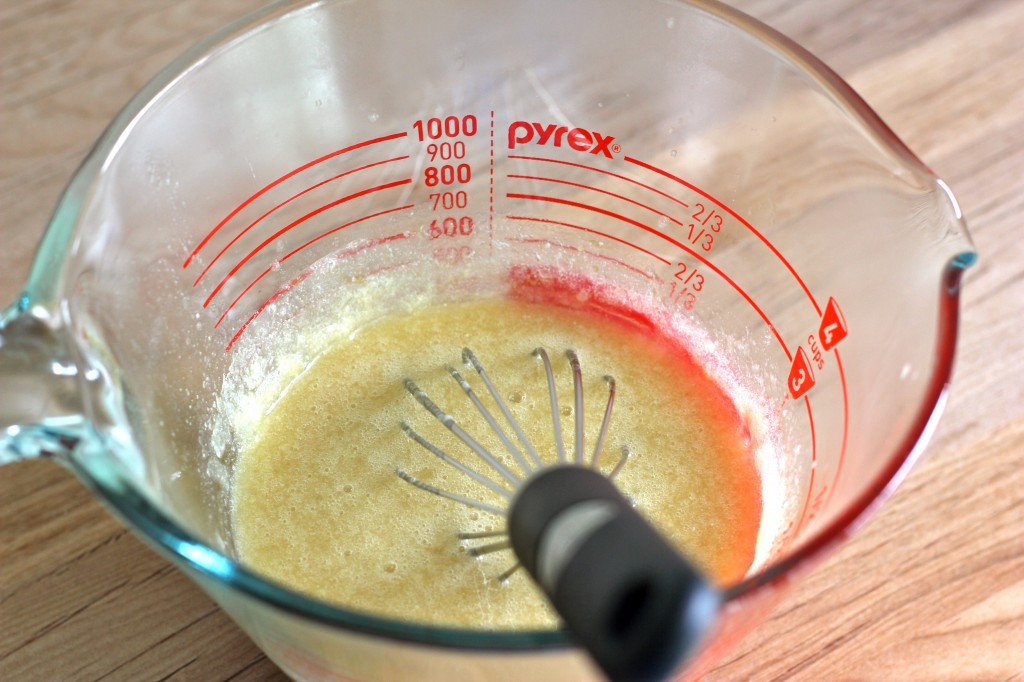 Then we combine the wet to dry ingredients. Remember not to overwork the batter.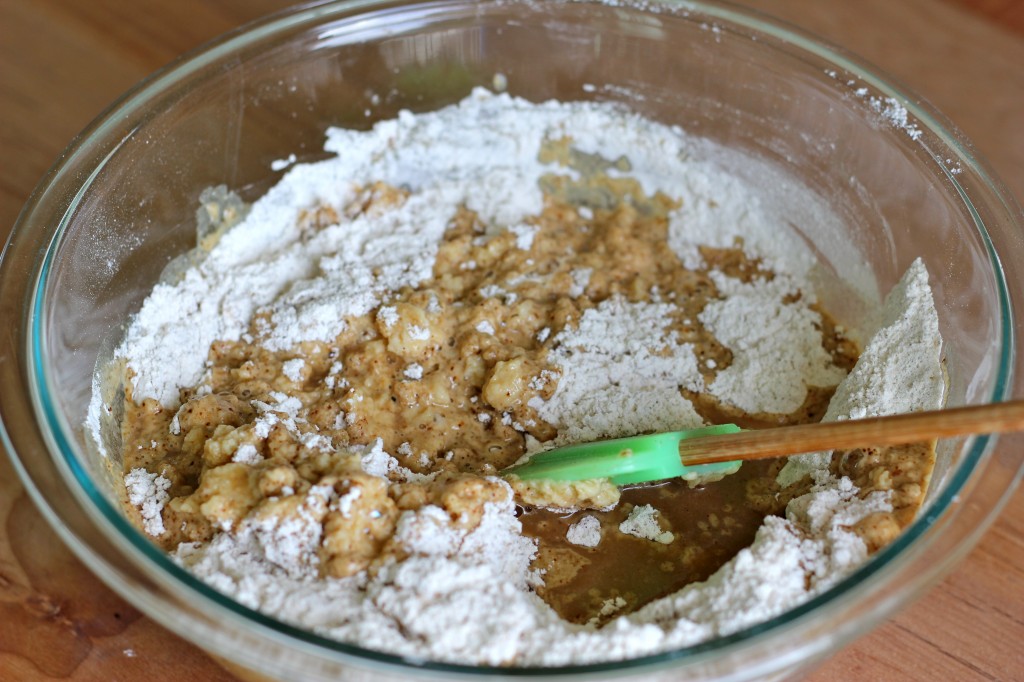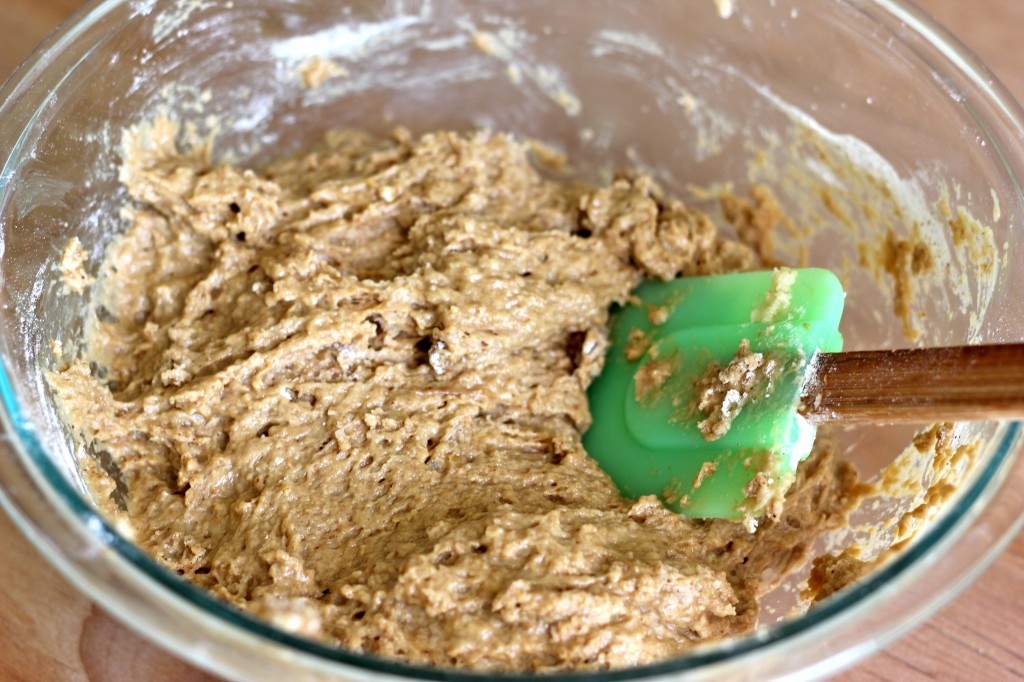 Scoop up the batter evenly into the muffin tray. I had 11 muffins again! Ugh. Don't forget to top these babies off with that hazelnut streusel you made earlier and pop them in the oven for about 17 minutes, or until they're golden brown, puffy, and oh-so-aromatic.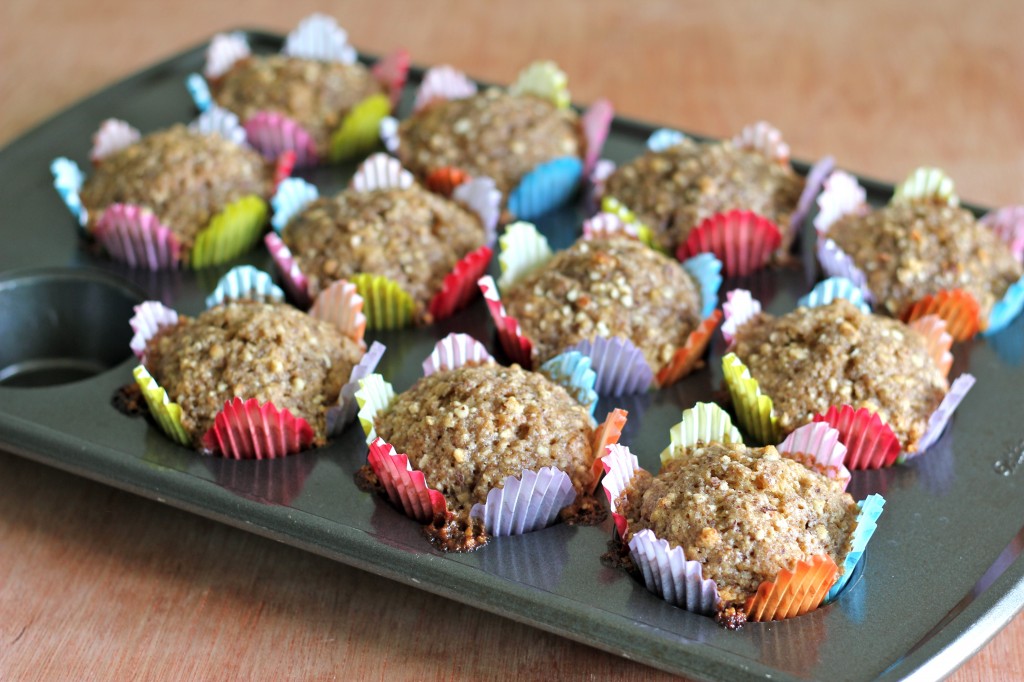 Now to make this decadent glaze, combine the Nutella, powdered sugar and milk. When you're done, be sure to lick off the residual glaze off your whisk. It'd be a crime not to.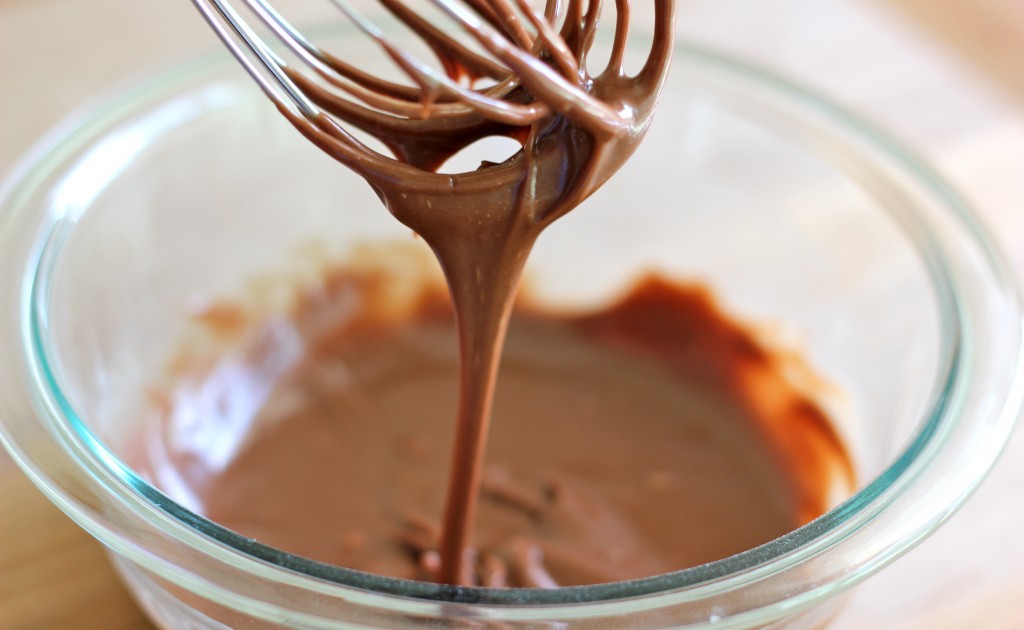 Here comes the best part – drizzle this awesomeness onto each muffin top.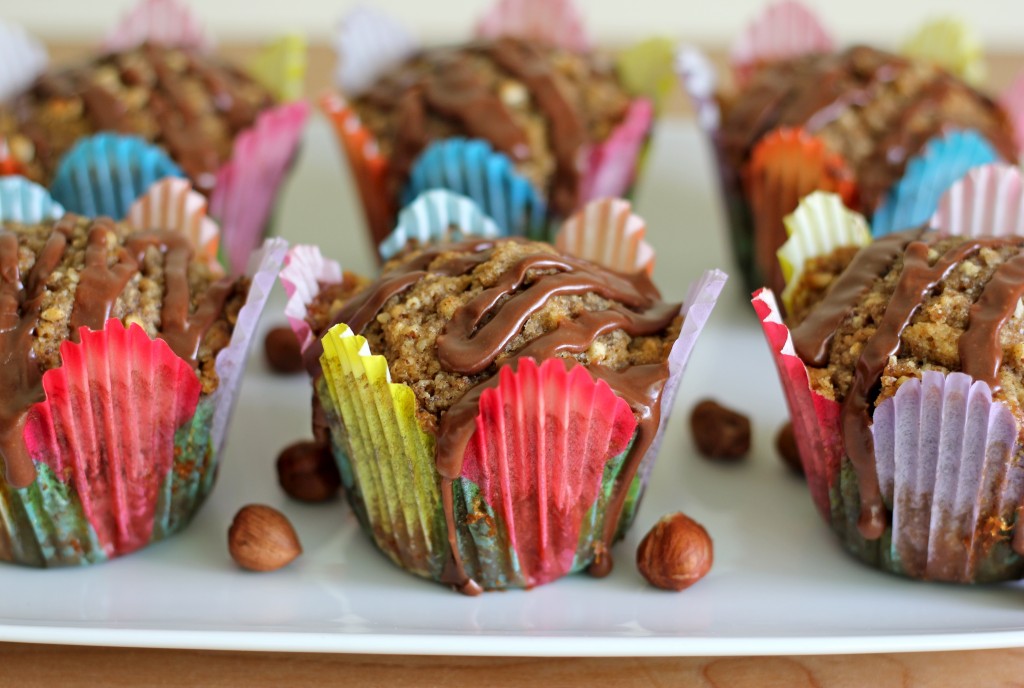 You should really let the glaze set before diving into these but I'd be a hypocrite if I said that.
2

cups

all-purpose flour

⅓

cup

sugar 1/3 cup brown sugar

,

packed

1

tablespoon

espresso powder

½

teaspoon

cinnamon

¼

teaspoon

nutmeg

1

tablespoon

baking powder

¼

teaspoon

salt

1

cup

strong coffee

,

cooled

½

cup

1 stick unsalted butter, melted and cooled

1

large egg

½

teaspoon

vanilla extract
For the hazelnut streusel
½

cup

hazelnut meal

½

cup

brown sugar

,

packed

½

teaspoon

ground allspice

5

tablespoons

unsalted butter

,

cut into bits
For the Nutella glaze
¼

cup

Nutella

½

cup

confectioners' sugar

2

tablespoons

milk
Preheat oven to 400 degrees F. Line a 12-cup standard muffin tin with paper liners; set aside.
To make the streusel topping, combine hazelnut meal, brown sugar and allspice in a small bowl. Add cold butter and toss to coat, using your fingers to work the butter into the dry ingredients until it resembles coarse crumbs. Set aside in the refrigerator.
In a large bowl, combine flour, sugar, brown sugar, espresso powder, cinnamon, nutmeg, baking powder and salt.
In a large glass measuring cup or another bowl, whisk together coffee, butter, egg and vanilla. Pour mixture over dry ingredients and stir using a rubber spatula just until moist.
Scoop the batter evenly into the muffin tray. Sprinkle with reserved topping, using your fingertips to gently press the crumbs into the batter.
Place into oven and bake for 16-18 minutes, or until a tester inserted in the center comes out clean.
To make the glaze, combine Nutella, confectioners' sugar and milk. Whisk until smooth. If the glaze is too thin, add more confectioners' sugar as needed.
When the muffins are done, cool for 10 minutes and drizzle the glaze on each muffin.
Allow glaze to set before serving.
Related posts