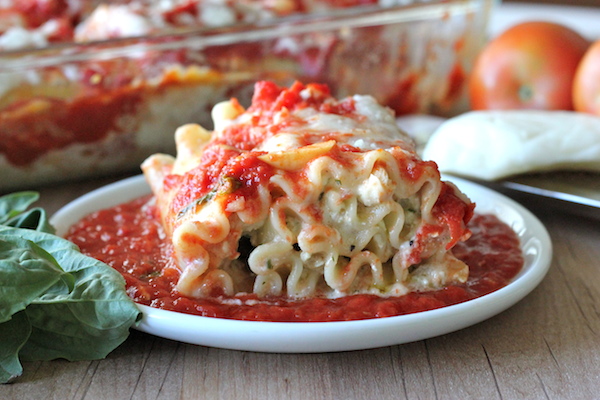 Chicken Pesto Lasagna Roll-Ups – Easy recipes
ma3ti, 6 days ago
0
4 min

read
11
Comfort food in easy single serving form with a cheesy, creamy pesto filling!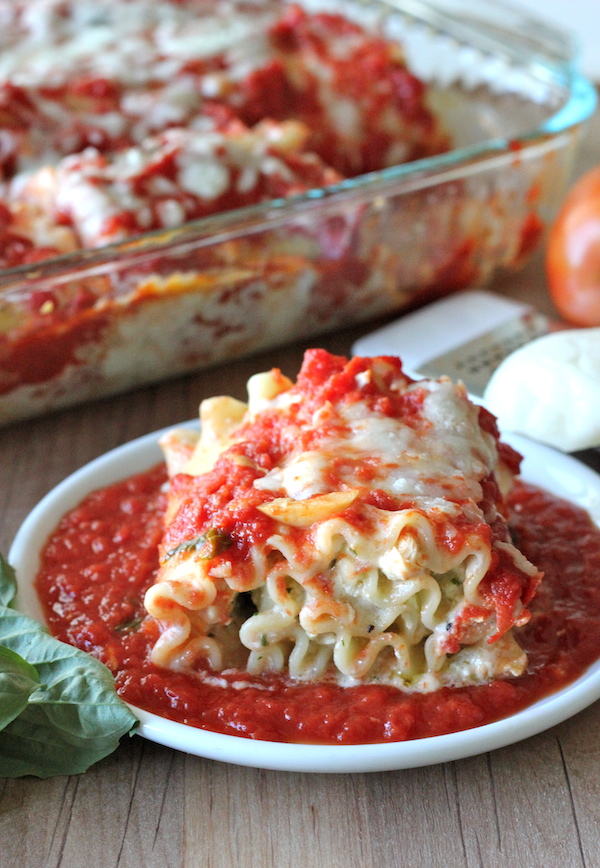 So I have some fun news to share with you all! Here goes:
My Roasted Shrimp Enchiladas with Jalapeño Cream Sauce was featured on Huffington Post! Now you should know, as embarrassing as this is, that I didn't really know what Huffington Post was. I know that some of my favorite food bloggers would tweet to @HuffPostFood, thanking them for the feature, but that was all I knew.
Then a couple of weeks ago, I got an email from Joe, asking for permission to use my photo. Underneath his name, it said "AOL Huffington Post Media Group." I thought, "I wonder if that's the Huffington Post peoples. Hm. That's nice of them to be so proper and ask for permission."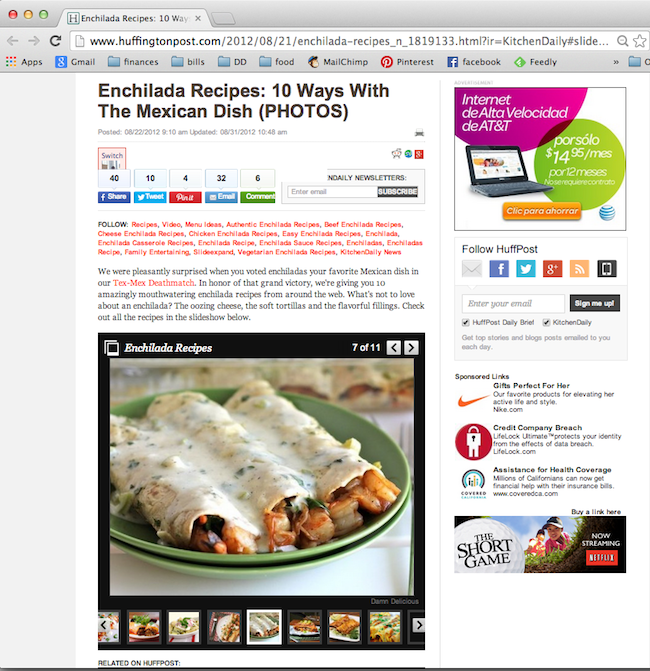 So then the next day or so, I "broke the news" to Jason.
Me: Hey honey? So there's this thing called the Huffington Post, right?
Jason: Yeah?…
Me: I'm not really sure what it is but they want to feature my shrimp enchiladas.
Jason: WHAT? THEY'RE FEATURING YOU?!!!! HUFFINGPOST IS FEATURING YOU?!!!!!!
Me: (thinking to myself) I know he loves me and all but he's taking the sarcasm a bit too far.
Then moments later he explained just how big of a news this is. Here is the link if you want to check it out!
So what I have for you today are these chicken pesto lasagna roll-ups. I'm a huge lasagna fan but I love it so much more rolled up. It's easier to serve and it really helps with portion control. Now this recipe does take a bit of work, especially if you're making homemade pesto and marinara, which I highly recommend, but it's all worth it in the end. The homemade pesto is such a fun twist and blends incredibly well with the béchamel and homemade marinara. Combine that with melted ricotta and ooey gooey mozzarella goodness and I call that pasta heaven. Just be sure to double the batch and triple the marinara sauce. You'll want to take these to work and have plenty of marinara sauce with every bite!
So here's how you make this:
Let's first start by cooking up 12 lasagna noodles in boiling salted water.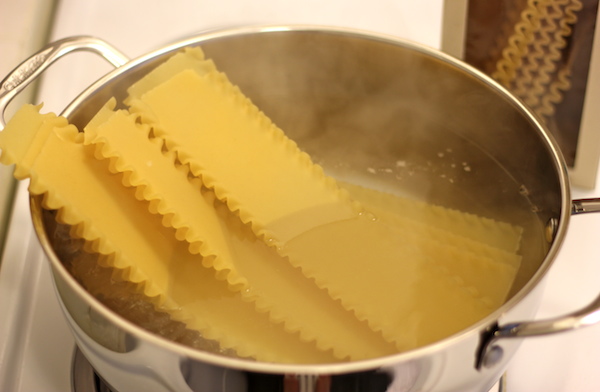 While that's happening, we'll make the béchamel by melting some butter…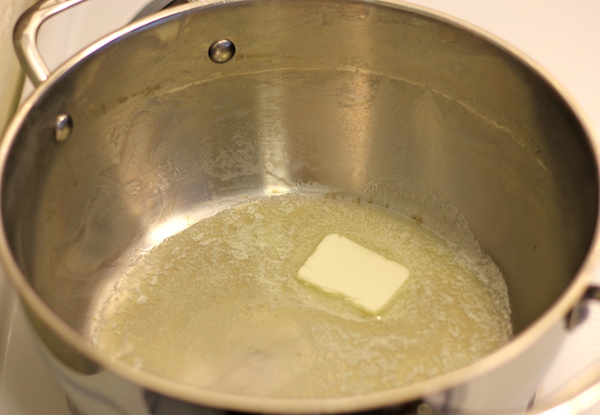 whisking in the flour…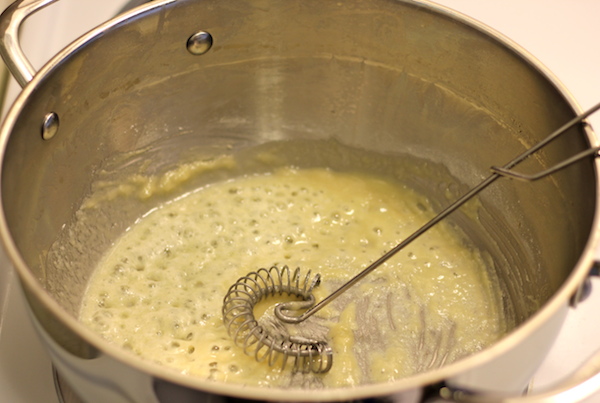 and then gradually whisking in the milk until it gets nice and thick, about 3-4 minutes. We'll spread about 1/2 cup of this sauce in the bottom of the baking dish.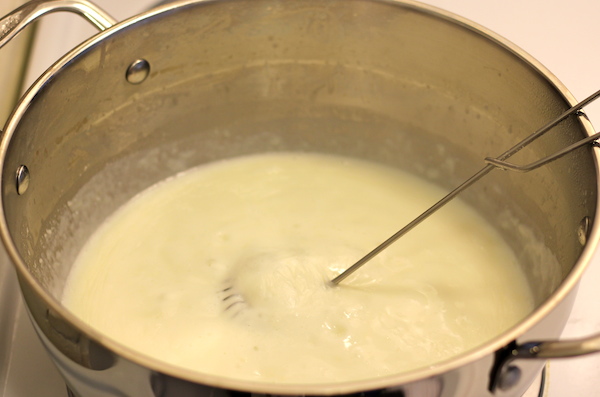 Next, we'll make the ricotta mixture by combing the shredded chicken breast, ricotta, pesto, 1 cup mozzarella, and of course, more salt and pepper.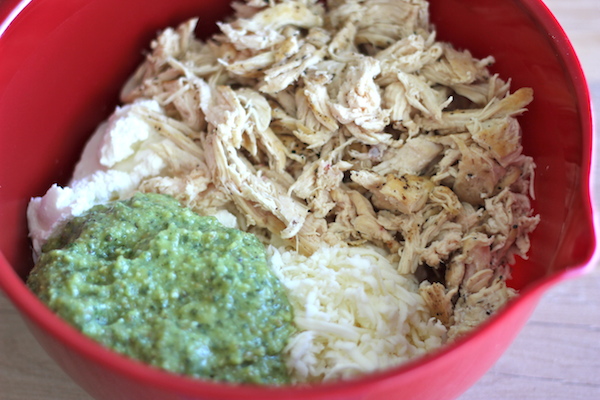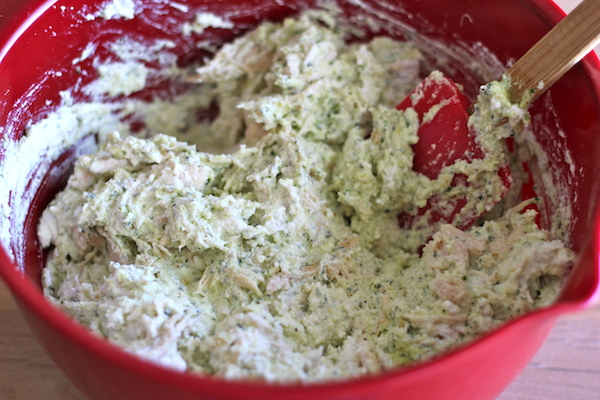 Once the filling is made, go ahead and lay each of the noodles flat on a dry work surface. We'll spread about 1/3 cup of the ricotta mixture on top of each noodle before rolling them up and placing them seam side down in the baking dish.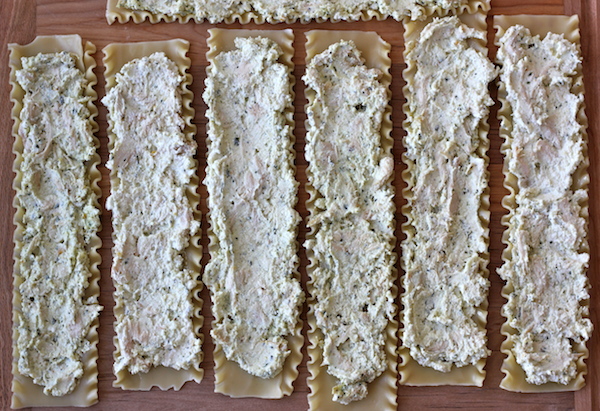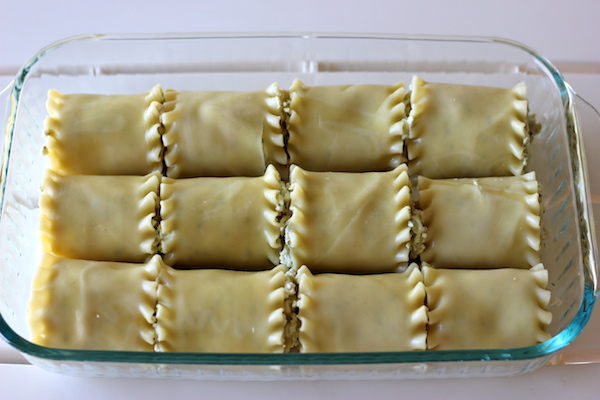 Go ahead and top with the remaining béchamel, 1 cup marinara and a good sprinkle of mozzarella.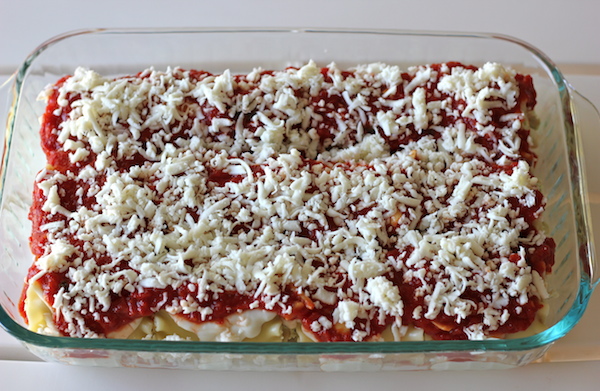 We'll pop this into the oven until it gets nice and heated through and the cheese is starting to brown, about 25-30 minutes.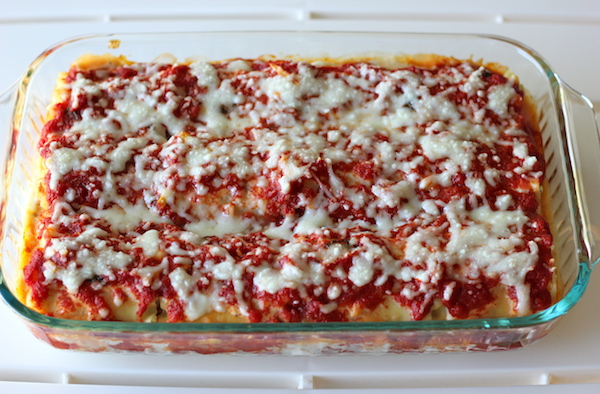 Serve immediately with a glass of wine.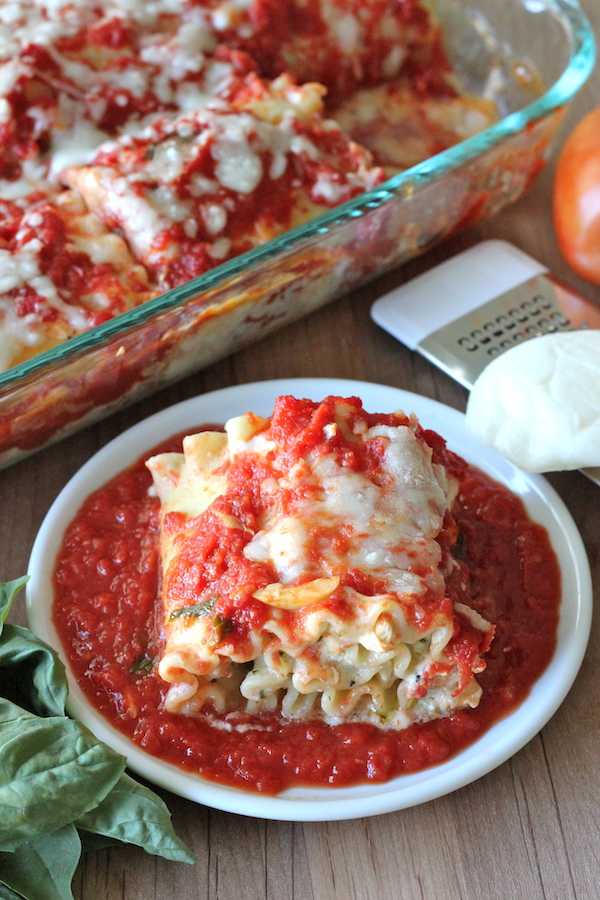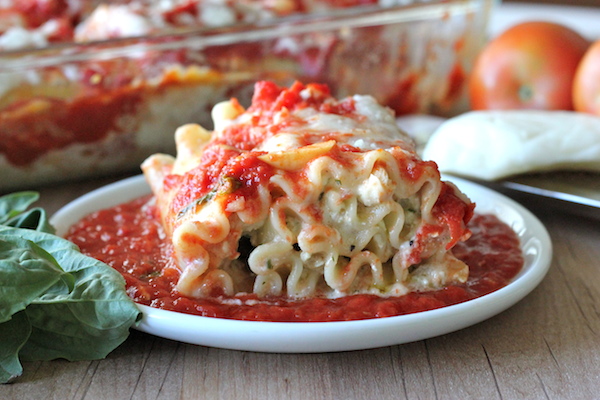 12

lasagna noodles

2

tablespoons

unsalted butter

2

tablespoons

flour

2

cups

milk

Kosher salt and freshly ground black pepper

,

to taste

2

cups

shredded chicken breast

2

15-ounce container ricotta cheese

1

cup

basil pesto

1

cup

shredded mozzarella cheese

,

divided

2

cups

marinara sauce

,

divided

Grated Parmesan

,

for serving
Preheat the oven to 375 degrees F. Lightly oil a 9×13 baking dish or coat with nonstick spray.
In a large pot of boiling salted water, cook lasagna according to package instructions; drain well.
To make the béchamel, melt the butter in a large saucepan. Whisk in the flour until lightly browned, about 1-2 minutes. Gradually whisk in the milk and cook, whisking constantly, until thickened, about 3-4 minutes; season with salt and pepper, to taste. Spread 1/2 cup béchamel in the bottom of the prepared baking dish.
In a large bowl, combine the chicken, ricotta, pesto, 1 cup mozzarella, salt and pepper, to taste. Lay the noodles flat and spread 1/3 cup ricotta mixture evenly along each noodle. Roll up and place seam side down in the baking dish; repeat with remaining noodles and filling. Top with remaining béchamel and 1 cup marinara and sprinkle with mozzarella.
Place into oven and bake for 25-30 minutes, or until lasagna rolls are heated through and the cheese is beginning to brown.
Serve immediately on a bed of marinara and garnished with Parmesan, if desired.
Related posts