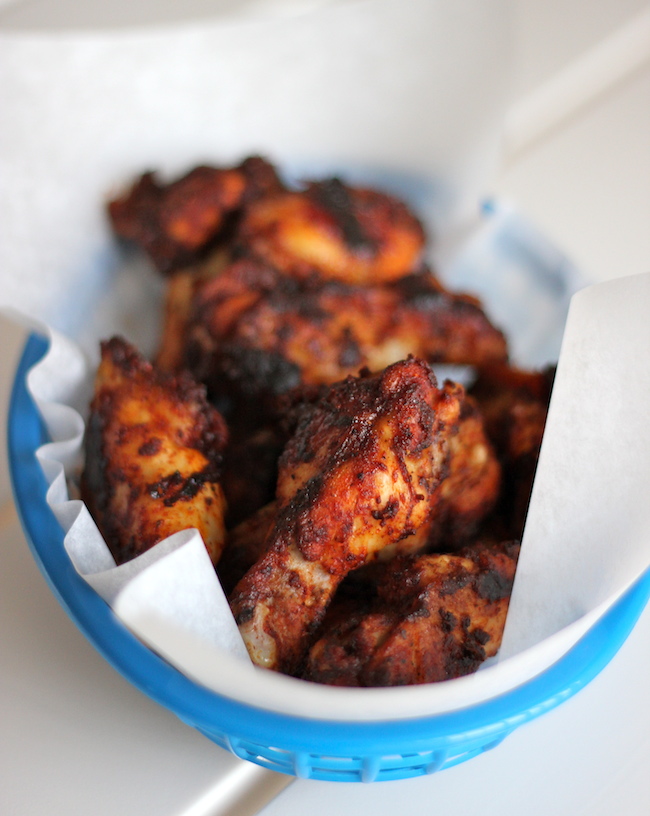 Baked Brown Sugar Chicken Wings with Roasted Red Pepper Cream Sauce
ma3ti, 6 days ago
0
2 min

read
11
This post may contain affiliate links. Please see our privacy policy for details.
Amazingly crisp wings baked to perfection served alongside an incredibly creamy dipping sauce that everyone will love!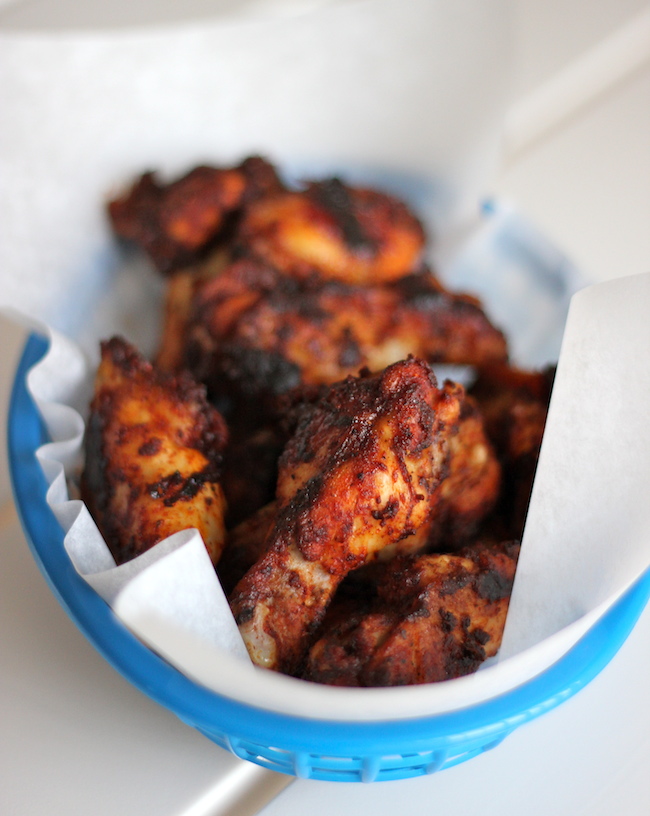 Having a day off of a 5-day workweek sounds like a mini-vacation but I actually spent the entire day cooking and doing some major cleaning around the house. Ever since I started working, there is just no time to clean! But seeing that I had some down time, I busted out the vacuum, the swifter, and the 409. It's seriously baffling as to how dust accumulates so quickly! No matter how often I clean, there's just so much dust that piles up on every thing around the house! Ugh.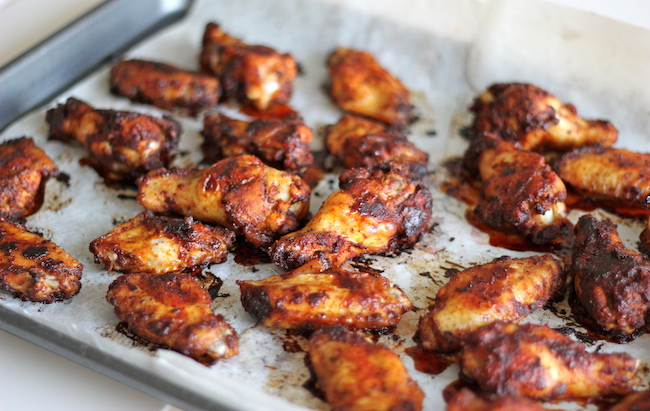 In addition to being annoyed by the unknown origins of dust around the house, I also spent the latter half of my day being completely angry/upset/frustrated/irritated after paying off my $360 speeding ticket. Well, actually it was $370 since they charged me $10 for paying online. Ridiculous, right? I just can't help to think how much crap I could buy with $370! I could finally get the pasta attachment for my KitchenAid and the red Le Creuset round Dutch oven.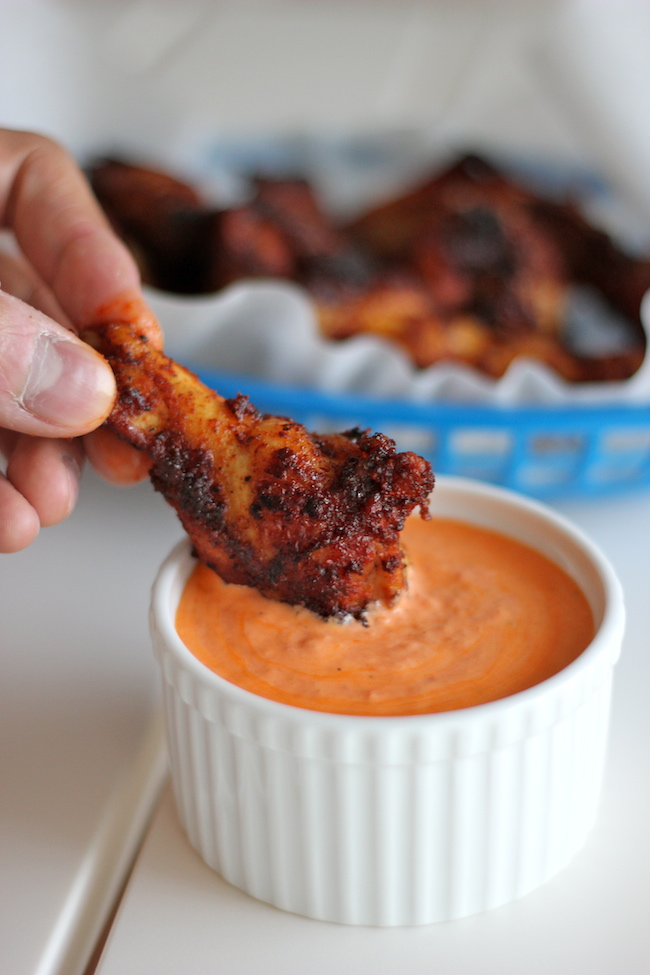 I could go on and on about how I could spend the $370 but it would just make me more angry so let's move on to something more pleasant, like these awesome wings. When Jackie from Domestic Fits first posted this, I knew that I immediately had to make them. Her wings were so wonderfully crusted, and that creamy roasted red pepper dipping sauce just tipped it to absolute perfection. I followed the recipe exactly as is and it was just as I had imagined it – crisp on the outside and completely succelent in every bite. And once you dunk them (yes I said dunk and not dip) in this amazing sauce, it'll serve as a wonderful complement of flavors.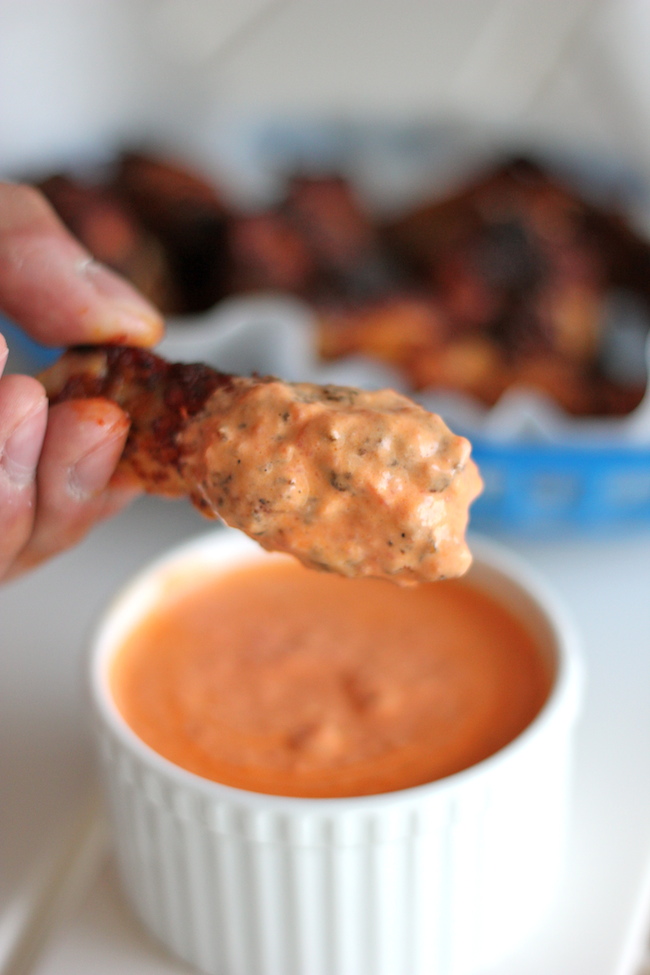 2

pounds

chicken wings

2

tablespoons

olive oil

2

teaspoons

brown sugar

2

teaspoon

garlic powder

2

teaspoon

chili powder

2

teaspoon

smoked paprika

1

teaspoon

onion powder

Kosher salt and freshly ground black pepper

,

to taste
For the Roasted Red Pepper Cream Sauce
⅓

cup

roasted red pepper

,

chopped

2

ounces

goat cheese

2

tablespoons

sour cream

¼

teaspoon

salt
Preheat oven to 425 degrees F. Line a baking sheet with foil.
To make the dipping sauce, combine roasted red pepper, goat cheese, sour cream and salt in the bowl of a food processor until emulsified; set aside.
In a large bowl, combine wings, olive oil, brown sugar, garlic powder, chili powder, paprika, onion powder, salt and pepper, to taste.
Place wings onto the prepared baking sheet and bake for 25 minutes, using metal tongs to turn at halftime.
Serve wings immediately with dipping sauce.
Related posts