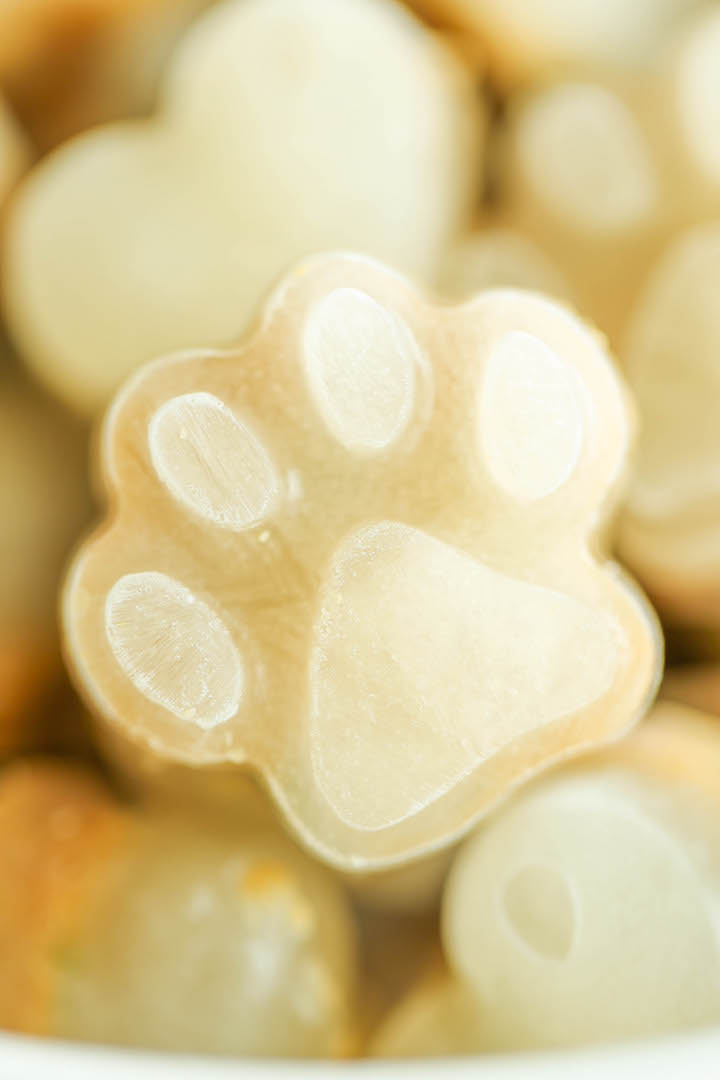 3 Ingredient Frozen Dog Treats
ma3ti, 7 days ago
0
1 min

read
11
This post may contain affiliate links. Please see our privacy policy for details.
Seriously the easiest treats EVER using chicken stock and peanut butter! And the parsley works as a breath freshener too!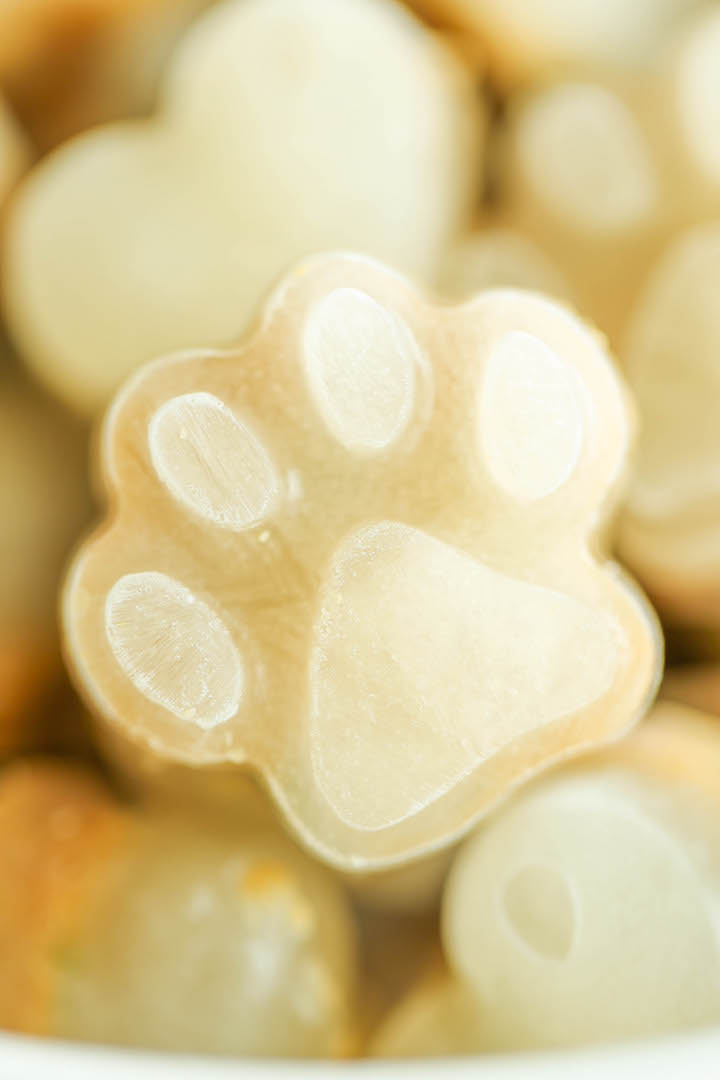 I'm all for homemade dog treats. I have one for almost every category – to drinks to breath mints to no-bake treats. Wait. There's a bacon one too.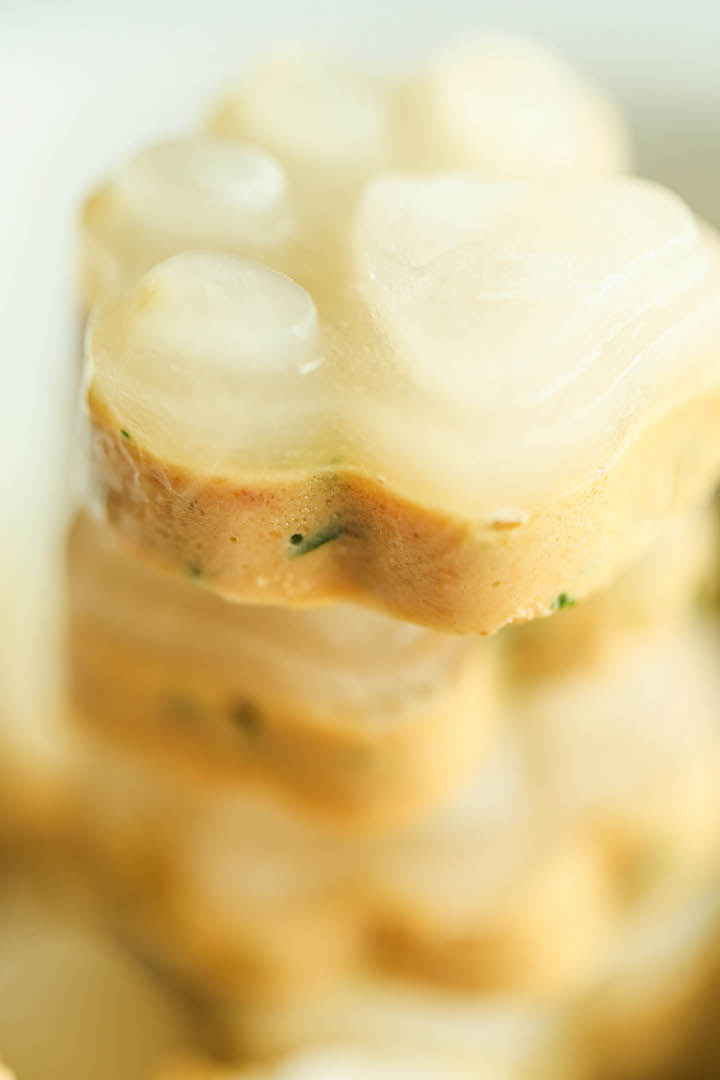 But this is my first frozen treat, and the easiest one of all with just THREE stinking ingredients.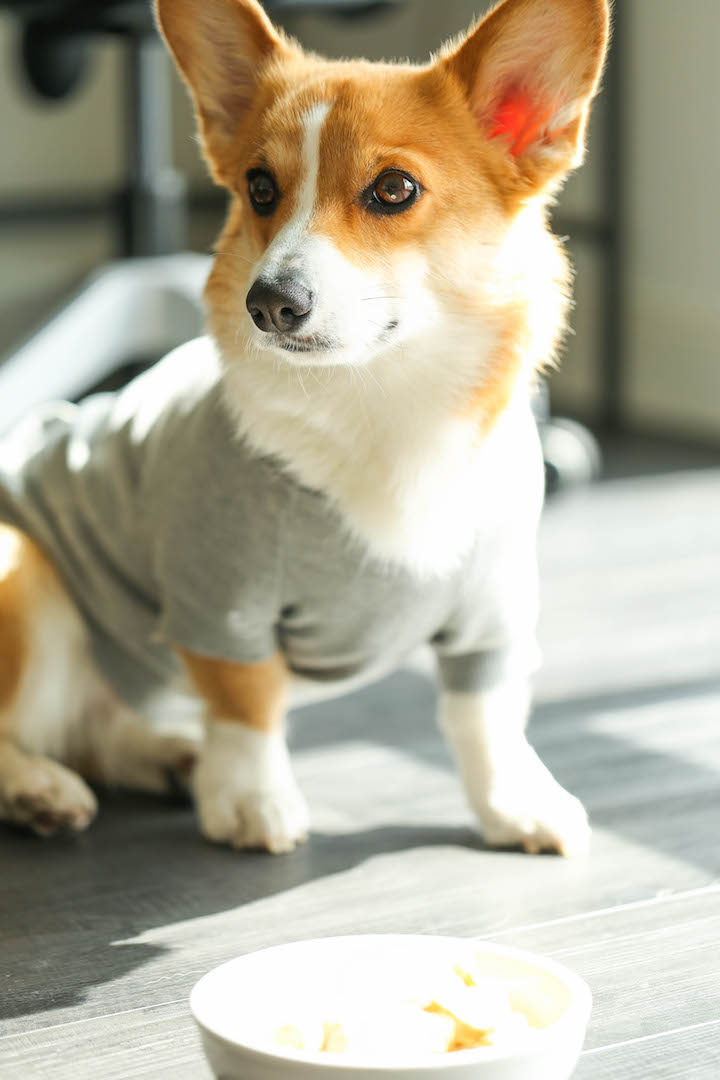 Yes, only 3! Chicken stock, peanut butter and parsley. I mean, you should have all of it on hand, except for maybe the parsley.
But if you don't have it ready, you can skip the parsley as needed. So I guess it's really just a 2 ingredient recipe.
You will also need a silicone cake pan. I used this one here but any shape will work just fine – hearts, stars, Easter eggs, bones, whatever.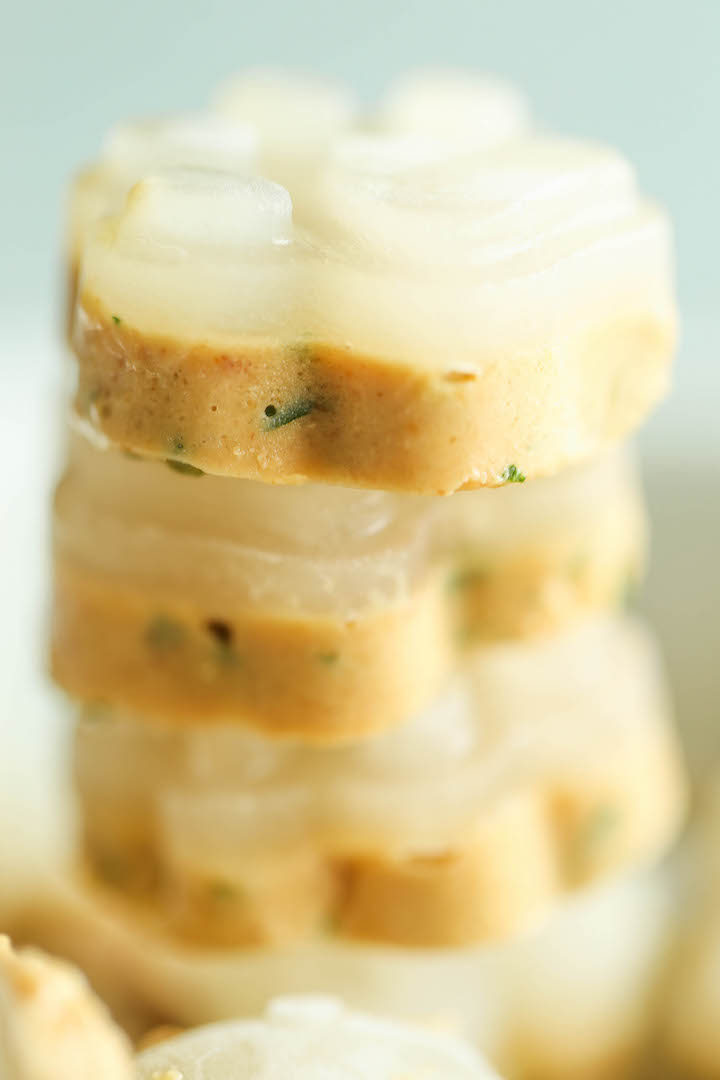 From there, you can pour your chicken stock first, let it freeze for a bit, then pour in your layer of peanut butter. That's it!
1

cup

chicken stock

1

cup

peanut butter*

2

tablespoons

chopped fresh parsley leaves
In a small bowl, combine peanut butter and parsley; set aside.
Divide chicken broth evenly into a silicone ice cube tray, filling the tray halfway full. Place into freezer and freeze until set, about 1 hour.
Spoon peanut butter mixture into the tray, filling the tray full. Place into freezer and freeze until hard, at least 4 hours.
*If the consistency of the peanut butter is too thick, it can be warmed for a smoother consistency.
Related posts